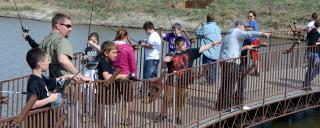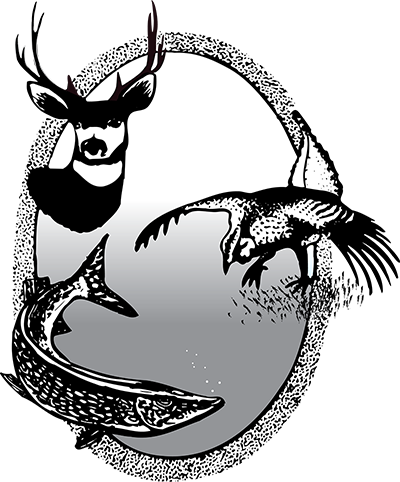 Hooked on fishing is a statewide project primarily designed to deliver that first fishing experience. Kids learn beginning angling skills and about fishing equipment and the aquatic world. Many community and school groups around the state sponsor these programs using North Dakota Game and Fish Department equipment.
This program is operated almost exclusively by volunteers and includes a variety of different experiences including one-day community fishing events, week-long fish camps, classroom style presentations or something as simple as a casting practice range at a local sports show.
Specialty workshops such as darkhouse spearfishing, fish filleting, ice fishing, fly-fishing and women-only events may also be held seasonally throughout the state.
Call (701) 328-6300 for more information on the program, and to schedule an event for your group or community.
Volunteers
The North Dakota Game and Fish Department is seeking volunteer instructors to assist with this and other programs. Individuals at least age 18 with an interest in helping kids learn to fish should contact the Game and Fish Department at (701) 328-6300.
Other Youth Fishing Information and Opportunities