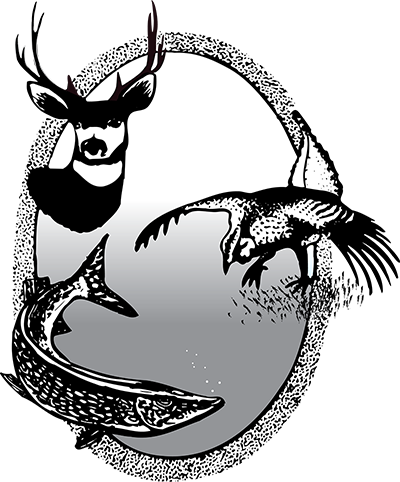 FAQ
When does a person need hunter education in North Dakota?
Persons born after 1961 must complete a certified hunter education course and show proof of certification when buying or applying for hunting licenses (official courses offered by other states and Canadian provinces meet these requirements). Exceptions: Persons under age 12 who hunt only with their parent or legal guardian; persons who hunt exclusively on land of which they are the record title owner or operator; and those who obtain an Apprentice Hunting License.
Do persons born in 1961 who do not need hunter education to hunt in North Dakota need it for other states?
Most states have hunter education requirements, some more stringent than ours. Contact that state for more information.
I am taking hunter education and finish it after the deer application deadline. May I submit my application and send in the hunter education number later?
No. State law requires that you submit the number when applying.
When are hunter education courses available?
Generally, hunter education classes are taught from winter through summer. See our Online Services page for course availability.
Is there a fee for the class?
Classes are free. In a few instances, there is a small facility/room rental fee that students pay when attending the first class. In such cases, this is noted in the comments section when signing up.
If I registered for a class and can't make it, can Game and Fish delete my registration?
How do I find out about classes in my area?
Courses are taught by volunteers. As volunteers establish the dates and get ready to teach a course, they notify the hunter education program and the course gets posted on the Game and Fish Department website's Online Services. Listed courses are then open for public enrollment.
Do students need to bring anything to the class?
All materials are provided at the first class, but students should bring a pencil or pen to write with.
Is there an online course?
Game and Fish has what is called a "home study" course. It is not entirely online, as it requires attending the first and last sessions of the course, as specified by the volunteer instructor. The other four sessions are basically completed online. Students must attend a minimum of four hours classroom time, in addition to passing 14 online quizzes. The final written and practical exams must take place with the instructor during the final class session. For more information on the home study course see our course description page.
Does a certificate from another state meet the requirements for getting a North Dakota hunting license?
North Dakota recognizes valid hunter education certificates issued through other state conservation or wildlife agencies. Classes taken through 4-H, FFA or NRA do not meet North Dakota requirements. In addition, while some other states recognize complete website based classes such as "hunter-ed.com," or "beasafehunter.org," these classes do not meet North Dakota requirements.
Is there a waiting list for classes that are full?
No, Game and Fish does not maintain waiting lists for classes.
Is attendance at all the class sessions required?
There is a minimum hour requirement you must meet in order to get certified. The majority of classes are set up to meet this requirement and do not allow for missed classes. If you know you cannot make one of the classes, speak with your instructor immediately on the first night of the class or before, to find out if you can still get certified. It is up to the instructor whether a student can miss a class and still become certified.