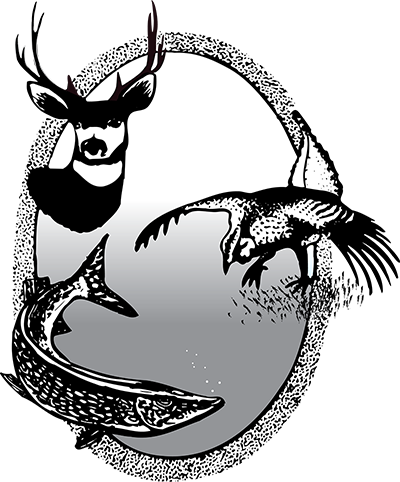 FAQ
Are landowners required to use the electronic posting application to post their lands?
No. Electronic posting is an additional option for landowners to post land to prohibit hunting access. Landowners can still use traditional posting with physical signage.
I prefer to use my existing signs or physical signs. Can I still try the electronic posting system?
Yes. Land can be posted with physical signs and electronically.
I only post some of my land. Can I leave some lands unposted and use electronic posting on others?
Yes. Landowners can use any of the options to post land or leave land unposted.
Do I need to post my land every year?
Yes. To ensure land or portions of land have not been sold or leased to another individual, it is necessary to post annually. The electronic posting system will allow a renewal option to import the previous year's posting records.
Is there a deadline to post lands electronically?
Yes. The deadline to post land is July 1. Print material and published digital content will be distributed and made available to hunters prior to the hunting seasons that begin in August.
What is the signup period to post land electronically?
The signup period for electronic posting will begin February 1 and expire July 1.
If I purchase land after the signup deadline can I use the electronic posting system?
No, landowners who wish to post land after the deadline would need to use physical posting methods.
Can nonresidents post lands electronically?
Currently, nonresidents are unable to post land electronically. However, landowners may authorize a resident (family member, lessee, operator, renter, etc.) to post land. There is an option for the resident to publish nonresident landowner information with the posting record. As soon as the validation services are available, nonresident landowners will be able to post electronically.
Can I post land electronically that I rent?
Yes. An individual authorized by the landowner may post lands electronically.
Is there a penalty for an unauthorized posting of land electronically.
Yes. An individual posting electronically without permission may be found guilty of identity theft, deceptive writings and/or posting without permission offenses.
What are the penalties for hunting on posted land or electronically posted land?
The penalty is a class B misdemeanor for the first offense and a class A misdemeanor for a subsequent offense within a two-year period.
Can I change my posting designation after submitting electronically posted land records?
Yes. Posting designations may be changed up to the deadline of July 1.
Can I turn off or unpost land posted electronically after the deadline?
Yes. Lands may not be added but may be turned off or designated as "not posted" after the deadline. The print material will not reflect these changes and digital content may not be reflected immediately.
What information is available when I post electronically?
Current law requires the name of the individual that posted the land. The electronic posting system offer options to include email, phone number and/or alternate point of contact.
Will the printed paper maps have a point of contact?
No. Contact information is only available in the online mapping applications.
I purchased land recently and I can't retrieve my records.
The electronic posting system relies on county tax parcel information. It may be possible the current records are not available from the county.
I entered information to search land parcels and do not get results.
Land records must be searched by selecting a county and entering a section, township and range.
Ensure to select the county from the menu.
Ensure that a section number (1-36) is entered; a township number (129-164) is entered; and a range number is entered (47-107).
If you have land in another section, try searching that section.
Determine if the results are showing the previous owner. It may be possible the county tax records are not current.
The electronic posting application is limited to rural or unincorporated tax parcels.
Land may be posted by another individual. Refer to the Enrolled – Posting map on the MyAccount page for details.
The information for the specific parcel may not be available from the county tax records.
What tools are available to identify electronically posted lands?
There are multiple map applications available on the Department's website and digital PDF documents that can be saved to a device or printed to be used in the field. The map applications can be accessed by a computer or smart phone. These applications offer features to identify a point of contact, work offline or without cellular service and determine your location on the maps. For more information on the tools available visit the Department's website at https://gf.nd.gov/hunting/private-lands.
I don't have a computer or smartphone. How can I find lands posted electronically?
The Game and Fish Department offers printable maps that display public lands, PLOTS and electronically posted lands. The paper maps are similar to the Department's PLOTS guide publication.
How do I find the individual who that posted the land electronically to request permission?
There are two map applications available. 1) The PLOTS Guide viewer and 2) the ArcGIS Explorer app. Both applications will show electronically posted lands in dark orange crosshatch. Clicking on the feature will display the individual who posted the land and may include additional contact information such as an email, phone number or alternat point of contact.
What are the options to determine posting in areas without cellular access?
There is an application available to upload the statewide PLOTS Guide map and or Electronic Posting map. Both maps include the electronic posting designations. This mobile application does not require cellular service and can work offline. Once uploaded, this application offers the ability to view your location and among lands posted electronically. Another option is to use the digital PDF documents or printable maps.
Is there a cost to use these map applications offered on the website?
No, these applications are free of charge. The Avenza offline map product offers 3 free concurrent map uploads. For more information on the use of the Avenza App, visit the mobile maps section on the Departments website.
Who is eligible to post land electronically?
Only the owner or an individual authorized by the owner can designate land as posted physically or electrically. The penalty for posting property without permission from the owner is a class B misdemeanor.