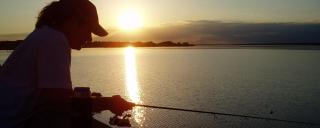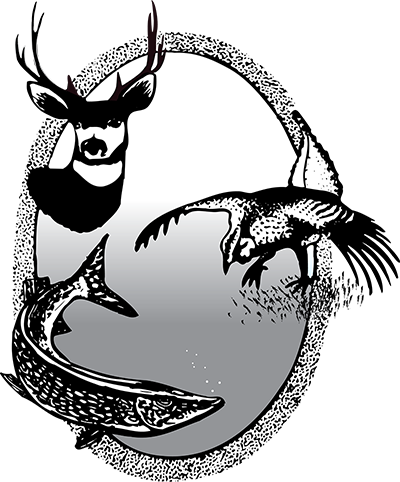 Regulations
Why isn't there a closed season or other walleye harvest restriction on Devils Lake or other North Dakota water bodies in the spring?
To answer this question, we must first determine if there is a problem with harvesting big fish. Some argue that allowing spring fishing has the potential to result in over-harvest of big females, which would seemingly hurt reproduction potential for the year. While this perception is common, Game and Fish biologists have not documented any negative effects on walleye reproduction in Devils Lake, or anywhere else in North Dakota, from spring fishing. (Note: the Missouri River System has been open to year-round fishing since 1975 and rest of the state, including Devils Lake, have been open year-round since 1993).
Environmental influences usually play a much greater role on reproductive success. A good example is the walleye reproduction that took place in spring 2009 at Devils Lake. Tremendous winter moisture led to extensive and prolonged spring runoff down the coulees leading into the lake. Fishing was very good in the coulees that spring, with walleye and northern pike caught as far upstream as Cando.
Although fishing pressure and presumably harvest was relatively high, natural walleye reproduction still occurred at a record level. The catch rate of young-of-the-year walleye in fall 2009 was nearly seven times higher than the previously recorded high. Similar (but not as dramatic) results have been noted other years, including 2012 when the young walleye catch rate was the second highest recorded. This dispels the notion that spring fish harvest, at current levels, limits overall reproduction.
While spring fishing again at current levels doesn't pose a reproductive (i.e., a biological) problem, it has created a social problem, at least for some. Spring effort is often directed toward spawning fish because they are concentrated and most vulnerable at that time. While some anglers view this practice as acceptable, others believe the anglers who target big fish in the spring as "taking more than their fair share," which diminishes opportunities for others to catch big walleyes.
However, the early spring period usually accounts for far less than 5 percent of the total open-water walleye harvest. While some believe that spring shore anglers harvest inordinate numbers of large fish, creel surveys have shown that 80 percent of walleye harvested during the spring at Devils Lake are under 20 inches. Due to the low percentage of large fish harvested, a regulation would have to be extremely restrictive to reduce big fish harvest even a small amount.
The Game and Fish Department carefully monitors Devils Lake fish populations, and would consider appropriate regulations if they would result in actual improvements in population structure or health. But when overall regulations would have no effect on the population, the Department leaves the personal decision whether to harvest a fish up to the anglers.
There's a lot of shoreline from which to fish. Why can't I use more fishing lines, like when one goes ice fishing?
Currently a maximum of two lines are allowed for open water fishing. Allowing more than two lines for shore-fishing could lead to overcrowding in areas of limited shore access. At many lakes across the state, shore fishing access is not unlimited and sometimes inadequate, and allowing more lines would tie up areas that are already in short supply. Further, more lines would lead to crowding problems on the hundreds of fishing piers and docks at many lakes across the state.
Is an "umbrella rig" legal to use in North Dakota waters?
An umbrella rig focuses on the presentation of the terminal tackle, often providing numerous plastic lures to assist in attracting fish and is typically used for trolling. The basic design is a central point that you tie to your line, with a number of wire droppers. Each dropper typically has a snap that you can attach a lure of your choice, such as a jig and plastic, spinner or crankbait.
North Dakota fishing regulations allow no more than two lures per line, so up to two plastics, etc. can have hooks and would be legal. However, anything more with hooks would be illegal. The plastics without hooks are not considered a lure, and thus are legal. See schematics for a graphical display.
There are already daily limits in place in North Dakota for all game fish species. Why then does it matter how one goes about harvesting a limit of fish if the total fish that can be taken is already limited?
The daily limit is the maximum that can be harvested by an angler in a single day. However, the method of take is also an important regulation to protect fish population across North Dakota for a number of reasons.
The first of these explanations is simply in context of fair chase. "Fair chase" may be defined as the pursuit or taking of free-range wildlife (fish, in this case) in an ethical manner where the angler does not have an unfair advantage over the fish. A lot of fishing and hunting regulations are in place to ensure fair chase, and our fishing regulations are very specific when it comes to defining the manner of take.
Some of the technological advances in fishing and boating gear could potentially give anglers an unfair advantage over fish. Entrepreneurs are always trying to invent better equipment or methods, and our clear and consistent regulations make it possible for them to design their innovations within the bounds of what most consider as fair chase.
Another factor to consider is that many of our daily limits have stood the test of time, based on how easy it is for anglers to catch fish. The daily limit typically comes in to play when the fishing is really good. When more anglers can catch and harvest a limit of fish, this ensures that the resource is evenly shared among all the anglers and protects the fish population from overfishing.
However, on an annual, statewide basis, most anglers harvest less than a daily limit every time they go fishing. If we allowed more liberal techniques so more anglers could catch and keep a daily limit of fish more frequently, we would start seeing negative impacts to many of our populations. This in turn would necessitate a reduction in the daily limit for some/many water bodies.
The Department feels it is more important to give anglers the opportunity to harvest more fish when the fishing is good while using/following traditional methods versus allowing a wider range of options for catching fish but then reduce the number of fish they catch/keep.
Lastly, there are some methods of fishing that could lead to higher mortality of all fish caught. An extreme example would be the use of gillnets to catch a limit of walleye; by doing so, one would also kill a lot of other fish in the process.
A more realistic example might be our regulation requiring anglers to attend to their lines. Allowing anglers to use overnight set lines and not be in attendance would lead to deep hooking and consequent mortality of some fish, preventing them from being released alive. North Dakota's fishing regulations are designed to minimize this unneeded mortality.
Why can't we "party" fish?
Each individual should have their own opportunity to experience and enjoy the outdoors, and catch and harvest their own fish. There are always concerns that less experienced anglers, especially youth, are taken on fishing trips so older anglers can catch and keep additional limits, thus ruining the enjoyment of fishing for those who aren't allowed to catch their own fish. Also, North Dakota fishing regulations are based on past and present fishing experiences and success rates. If regulations allowed for party fishing, overall limits might need to be reduced.
Is there still a fish consumption advisory in place in North Dakota?
Can I use fish for shore lunch?
At most waters you may do so. However, at waters with minimum size restrictions on a particular species, you may not remove more than gills, entrails, and scales from fish of that species. In these cases, you may do so only after transporting it to your personal, permanent residence. See Fish Size Restrictions in the fishing guide. It's important to note, any fish consumed during the course of a day's fishing count in the individual daily limit.
How do I properly transport cleaned fish? Do these same regulations apply after I get the fish home, and later transport them to another location for consumption or to give away?
The current regulation regarding transportation of cleaned fish reads as follows:
Fish may be filleted for transport, unless size limits apply, under the following conditions:
Each individual portion of the meat removed from a fish is considered a fillet (fish cheeks and pectoral girdles (wings) are not considered as fillets and are legal to transport);
Two fillets are counted as one fish, and;
The packaging of fish must be done in a manner so that the fillets can be readily separated and counted. If fillets are frozen, they must be packaged so that the fillets are separated and thus can be easily counted without thawing.
This applies whether the fillets are fresh or frozen and does not change after the fish reach a permanent residence and are later transported to another location. Also, remember, at no time may a person transport more than his or her possession limit.
Gifted fish, including packages of fish, must be accompanied with the following information from the individual gifting the fish: name, fishing license number, phone number, date, species and number of fish gifted.
This regulation makes it easier for enforcement officers to count the number of fish. The intent of this regulation is to deter and prevent anglers from "over-bagging" and "double-dipping" and to assist game wardens in enforcing daily and possession limits.
After filleting a fish in a boat or on shore, why can't I throw a fish carcass back into the water body from which it was caught?
It is illegal to litter due to sanitation and aesthetic concerns. Not all parts of the fish sink, and body parts may wash up a shoreline. If everyone chose to throw carcasses into the water, areas around ramps and popular shore-fishing spots could become a big mess. Some facilities have modern fish cleaning stations that should be used. Otherwise, fish carcasses should be disposed of properly (e.g. double bagged and placed in dumpsters, buried, etc.). This includes filleting on the ice; the carcasses cannot be left on the ice or in the water.
Why can't I release fish held in a livewell at the end of a fishing outing?
If allowed, fish that were stressed (e.g. on stringers, in livewells, etc.) would experience delayed mortality after being released. The fish may swim away but may not be healthy and would eventually die. Further, if the release of fish at the end of the day was allowed, it could possibly lead to high-grading or culling. High-grading is the practice of selectively targeting fish – catching a fish, reducing it to creel (e.g. in a livewell), and then later releasing the fish after catching additional fish of a more preferable size. High-grading is and has been against the law for at least the past 60 years in North Dakota. Allowing for some release of fish after being reduced to creel, would complicate enforcement, and greatly confound the overall fishing regulations, as additional restrictions may be the result.
Can I put game fish in a 5-gallon bucket with water and transport them live?
No; only legal bait and legal live baitfish can be transported in water. Since fathead minnows, sticklebacks, and creek chubs remain as a legal live baitfish, there is no alternative other than to allow some water, in bait buckets, to transport minnows to a water body for fishing. In the case of game fish, there are viable alternatives to transport them home or to a fish cleaning station, and they do not need to remain alive.
Can I transport home some small fish I caught from a lake, and use them as aquarium fish?
No. It is illegal to transport any fish in water, away from the water body from which it was caught, except for legal baitfish.
The introduction and spread of aquatic nuisance species in North Dakota remains a concern.
Are people understanding the ANS rules and are they complying with them?
Every year Game and Fish biologists spend a large amount of time looking for ANS in the state's waterways. Even so, the threat of introducing and spreading aquatic nuisance species falls heavily on anglers and other water users.
The fishing and boating public are much more aware of ANS now compared to just a few years back. In a 2014 angler survey, 90 percent of the respondents indicated they were aware of ANS; this compares to 71 percent in 2008. Further, nearly three in four respondents this year stated that ANS was a problem/threat, compared to 63 percent in 2008 and only 35 percent in 2003.
Public awareness and concern has increased substantially in recent years, likely due to a committed information/education campaign by the Department and others. In addition, new ANS rules have elevated its importance, and compliance with these rules/regulations are improving each year.
Bait
Can I use parts of fish I caught while fishing for bait?
Nongame fish, which have been frozen, salted, preserved or cut into pieces (to include heads, entrails, etc.) are legal bait. In addition, yellow perch eyes, and trout and salmon eggs are also legal bait. Use of other game fish or game fish parts as bait is illegal.
Where should I dispose of leftover legal bait fish when I'm done fishing?
According to existing regulations, "…it shall be illegal to deposit or cause to be deposited any fish … upon the ice, in the water, or upon the shore of any water body in North Dakota." And, "stocking of any live fish … into any waters of the state is illegal."
As such, anglers should discard their bait at a fish cleaning station if one is located nearby. If not, unwanted bait can be double-bagged and deposited into local garbage cans. If not available, bait should be taken home and discarded appropriately (e.g. garbage can, buried, etc.).
Can I use dead fathead minnows on no-live-baitfish lakes?
Yes. However, understand that absolutely no live baitfish may be used or in possession while on these waters. Live fatheads in a minnow bucket in a vehicle while someone is shore-fishing means they are in one's possession and thus would be illegal.
If I trap my own bait, can I keep nongame (rough) fish?
No. Trapping bait is legal for all who have a valid fishing license. However, only legal live bait fish may be taken, not rough (nongame) or game fish.
Can I bring nightcrawlers, waxworms or leeches from Minnesota or another state into North Dakota?
Terrestrial bait such as nightcrawlers and waxworms can be legally transported into North Dakota. However, that is not the case for aquatic bait such as leeches and minnows. Regulations specify "no live aquatic organisms may be imported into the state by anglers."
Winter Fishing
There is a regulation that a fish house used for ice fishing must float. What is meant by this?
Specifically, the rule states "Any structure used as a fish house shall be constructed of material that will allow it to float and to be readily removable from the ice at any time." It must be noted however, that only structures used as fish houses that are left unoccupied must meet this requirement. If your fish house is not left on the ice, then this is not a requirement. For those who leave their fish house on the ice, the requirement applies and thus the house must be made of floatable material such as wood and/or spray foam insulation. The Game and Fish Department does not inspect and determine if a fish house will or will not float. However, it's important to understand that if a fish house breaks through the ice and sinks to the bottom, or is abandoned on a lake and sinks when the ice melts, the owner is not only responsible for retrieving it but may also be fined. Owners of commercially made fish houses should check manufacture's specifications on whether the structure is made to float.
Why doesn't the Game and Fish Department pay for opening up access to lakes in the winter when they drift shut?
With approximately 420 water bodies and likely more than 1,000 access sites to these water bodies during the ice fishing season, it simply is unrealistic for the Department or even the state to reopen these sites after every wind storm. The Department has estimated that in winters tougher than normal, it would take several million dollars to try and keep up with the snow drifts, and that calculation is based on only 450 access sites. After just one day of high winds, it would cost hundreds of thousands of dollars to open up all access, with the potential they could all blow shut a few days later. It would be wasteful spending.
When spending the weekend in my fish house, why can't I keep more than a daily limit?
It is illegal to possess more than a daily limit while on the water (fish taken or received from midnight to midnight). It would be impossible for wardens to enforce daily limits if this regulation was not in place. If a situation occurs when an angler engages in fishing for more than a day without returning to their permanent residence, the first daily limit must be removed from water/ice (e.g. placed in cooler on shore, put in a vehicle off the water, etc.) prior to continuing to fish for another limit the next day.
Fisheries Management
How does the North Dakota Game and Fish Department decide what species they are managing? It seems like walleye receive the most attention?
Actually a lot of factors help determine what species are managed in which lakes. First and foremost, the water body itself will dictate its potential. Size of the lake, depth and habitat types are a few important variables. Also, history of the lake, including past species performances (if it has one) and other opportunities in the area come into play. Public demand for a species is also a factor.
Over the past few decades, walleye, northern pike and yellow perch rank highest for the majority of North Dakota anglers, so that does go into the decision making. There's no doubt that walleye are in the highest demand. For example, 80 percent of open-water anglers responding to a recent preference survey indicated walleye as their number one species of choice, and virtually all open-water anglers ranked walleye as one of their top three choices. However, we still have lakes that are more suitable for other species such as rainbow trout and largemouth bass, and we do manage them accordingly.
Why doesn't the Game and Fish Department stock more fish into my lake (any lake)?
Stocking more fish doesn't always mean better fishing. The Department attempts to sample most of North Dakota's fishing lakes at least once every year, and some twice, to gather information that helps biologists decide if and how many fish to stock into that lake. One of the first things that biologists look at is whether fish reproduce naturally, and if stocking is even necessary. In a lot of instances, stocking additional fish when natural reproduction is sufficient doesn't increase the number of fish in the lake, or eventually the number that anglers catch. A good case in point is the Garrison Reach of the Missouri River and Lake Oahe. For the past 30-plus years, this lengthy water body often offers phenomenal walleye fishing, yet there has been virtually no walleye stocking. Every fish caught from this water body is a product of natural reproduction.
The Department readily stocks fish in lakes where natural reproduction is not sufficient to maintain the fishery. When the biologists decide how many fish to stock, they try to balance the number of stocked fish with the lake's available space (habitat) and food. Raising fish in a lake is not unlike gardening. Typically there is an optimum amount of seed to plant to get a maximum yield. If you put more seeds in the ground than needed, you might get a lot of plants, but you wouldn't necessarily get more to eat. Gardeners will often even thin the number of sprouts to get healthier plants and a more bountiful harvest. Fisheries biologists attempt to do the same thing by planting the right amount of fish in a lake to meet current conditions.
Are cormorants really a problem, and if so, what can the North Dakota Game and Fish Department and the public do to help alleviate the problem?
The North American population of double-crested cormorants has grown dramatically in the past few decades, and these birds have caused serious economic and recreational damage in many states. North Dakota is no different, as trout and panfish populations have been severely reduced in some lakes. Cormorants can and do eat more than a pound of fish per day, and when a large flock of these birds concentrates on a fishing lake, they can cause significant damage in a short period of time. However, it should be noted that cormorant problems are typically localized and they certainly do not impact all fishing lakes in the state.
Because cormorants are protected by the federal Migratory Bird Act, the public is not allowed to harvest (shoot, etc.) cormorants for any reason. The Department has been able to obtain a depredation permit from the U.S. Fish and Wildlife Service that does allow some control of cormorants.
Unfortunately, much more needs to be done before cormorants are no longer a serious threat to some fish populations. What is needed is more federal regulation relaxation in years to come to allow for thoughtful cormorant population reductions.
What can the Game and Fish Department do regarding shore fishing opportunities? There are a lot of boat ramps but shore fishing sites can be very hard to find.
Shore anglers are an important component to the North Dakota fishing experience. Unfortunately, over the decades, there are fewer sites to shore fish. Many lakes have a road and access to an immediate area around a boat ramp (often the rest of the land surrounding a lake is privately owned) and thus shoreline opportunities can be limited. To increase shore-fishing opportunities, the Department has worked with local communities to establish earthen and/or metal fishing piers.
Whether it's riprap, cattails or a steep cut-bank, shoreline fishing access can be difficult and problematic. Fishing piers can help overcome some of these obstacles. However, while the Department is in favor of piers and ways to improve shore fishing opportunities, there are several factors that hinder further growth and expansion of these types of fishing pier projects. First, there is no source in the state/region that builds these floating fishing piers and so they are not readily available. What that means is Department staff needs to be involved in all phases of creating a fishing pier. Another issue that can come into play are the costs of the pier – each new pier can run $35,000- $40,000 thus there are budgetary considerations. Further, once a fishing pier is in place, maintaining a pier can also be expensive. A recent survey found that nearly half of all of our fishing piers had some form of damage and the 'fixes' are often costly. Lastly, one of the main obstacles the Department face is finding a local cooperating entity that has the proper equipment to accomplish the installation and removal of the pier each year.
In the future, the Department will continue to install fishing piers in areas where their use justifies the expense of a pier and a cooperator (e.g. county park boards, wildlife clubs, etc.) to maintain the pier is found.
Barotrauma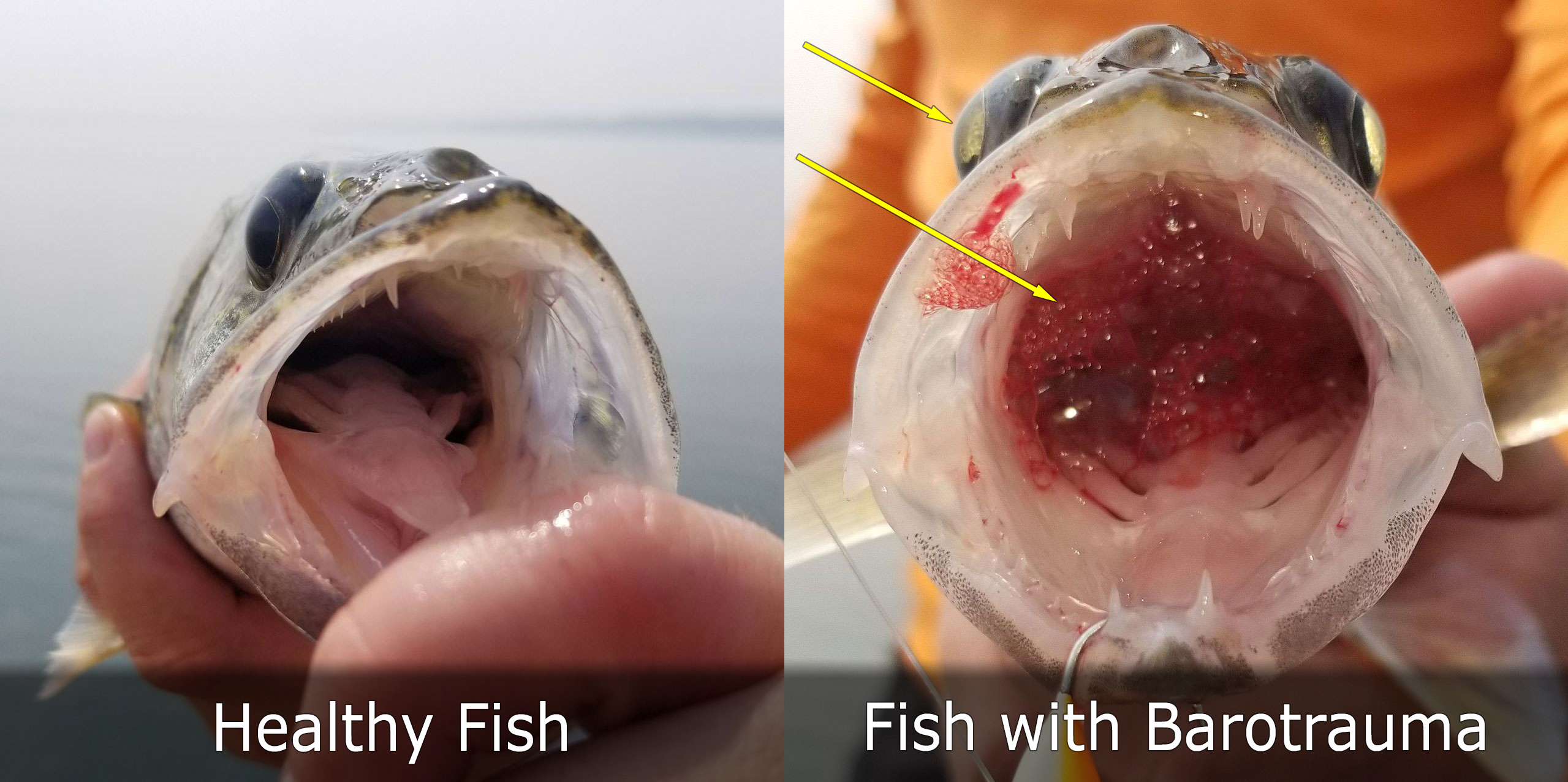 What is barotrauma?
"Barotrauma" is the term used to describe any of the number of injuries, or trauma, a fish may receive from rapid changes in atmospheric (i.e. barometric) pressures. For fish caught by anglers, these rapid pressure changes occur when fish are reeled to the surface from deep water. Barotrauma injuries include things like eversion, prolapse, torsion and volvulus of the stomach, hemorrhaging of internal organs, hematomas, and loss of vision. Most internal injuries are not visible to anglers, but one obvious symptom of barotrauma is the over-inflated swim bladder, which will push the fish's stomach out of its mouth and make it impossible for the fish to swim back to the depth it came from.
What is "fizzing," and does it really work to increase fish survival?
Fizzing, or venting, is the procedure of puncturing a fish's swim bladder with a sharp object, like a hypodermic needle, to release the excess gas and deflate it. Some anglers promote this as an effective means of quickly getting fish back to their original depth and pressure. However, the true effects of fizzing are not well studied, and North Dakota Game and Fish does not promote this. By puncturing a fish's swim bladder, the fish will lose its ability to regulate buoyancy until the puncture wound heals. Fizzing fish, or returning them to their capture depth by any means, can relieve some symptoms of barotrauma. However, many of the internal injuries from barotrauma are not remediated simply by returning the fish to its original depth. The few studies on this matter have shown that even if a fish swims away after it's been fizzed, it may have lasting injuries that lead to death at a later time.
I've read that reeling in a fish really slowly can help. Is that true?
In most cases, no. Some fish species, like salmon, pike or catfish, have a pneumatic duct that they can use to release, or "burp," gases from their swim bladder. But many species in North Dakota, like walleye, perch and bass, do not have this duct. They regulate gases in their swim bladder through their bloodstream, which takes quite a long time. So when most anglers consider reeling a fish in slowly (say 3-5 minutes) to allow them to release gas from their swim bladder, it's not nearly slow enough to be effective (more like 20-30 minutes).
What does the Department suggest an angler do when it comes to this issue?
As stated above, there is no immediate and certain fix to deal with fish that are released after being caught from deep water. Again, the Department strongly recommends that if one is fishing in waters deeper than 25-30 feet, that the angler makes a conscience decision to keep everything that is caught – or – simply spend your time fishing in shallower depths where barotrauma is not an issue.
How about the few lakes in North Dakota that have length minimums in place?
Most of the waters in North Dakota that have length limits do not have much for deep water to start with. In the few lakes that have deeper water and length restrictions (e.g. Jamestown and Pipestem reservoirs), anglers should simply avoid fishing the small areas that hold deep water.