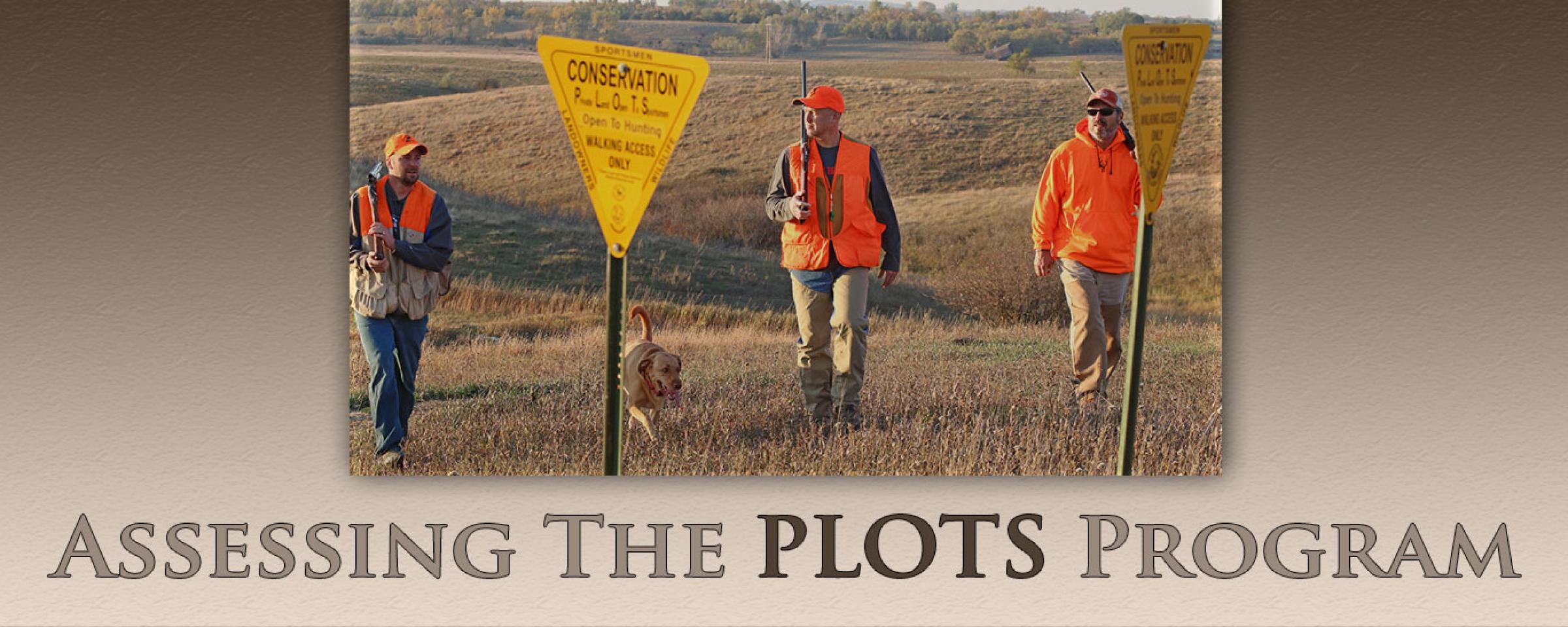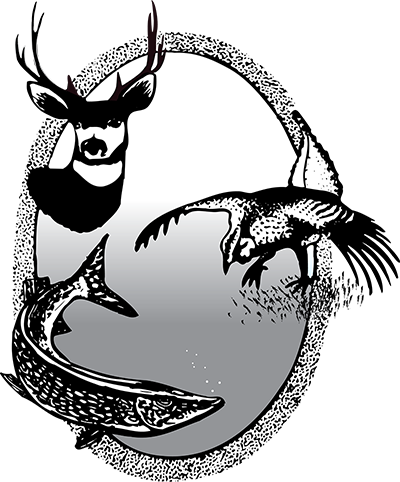 Assessing the PLOTS Program
Authors and Contributors
While the landscape continues to change in North Dakota, the Game and Fish Department's popular Private Land Open To Sportsmen program remains a staple across the state.
Like a favorite shotgun, loyal bird dog or hunting partner, the familiarity of this walk-in access program is important to hunters. Many depend on it to identify places to hunt, and understand what the many PLOTS acres also mean to wildlife and landowners.
In the text that follows, Kevin Kading, Game and Fish Department private land section leader, answers several questions regarding the program's status.
Q: In 2015 there were about 730,000 PLOTS acres. What is the acreage forecast for 2016?
A: It looks like we'll be very similar to last year. We didn't make any huge acreage gains this year, but we were able to maintain stable acreage in the program. This is the first time in several years this has happened. There is more interest in conservation programs right now so hopefully we'll see an increase in acres if the trend continues.
Q: Are landowners still interested in the PLOTS program?
A: Yes. There is always interest in the program, it just fluctuates depending on outside factors such as commodity prices, weather, farm bill programs and so on. Generally speaking, producers are always looking for conservation program options and PLOTS is something that has been around for almost 20 years so they are familiar with the program. We're anticipating interest will remain and we're hopeful that we'll be able to increase acreage over the next several years.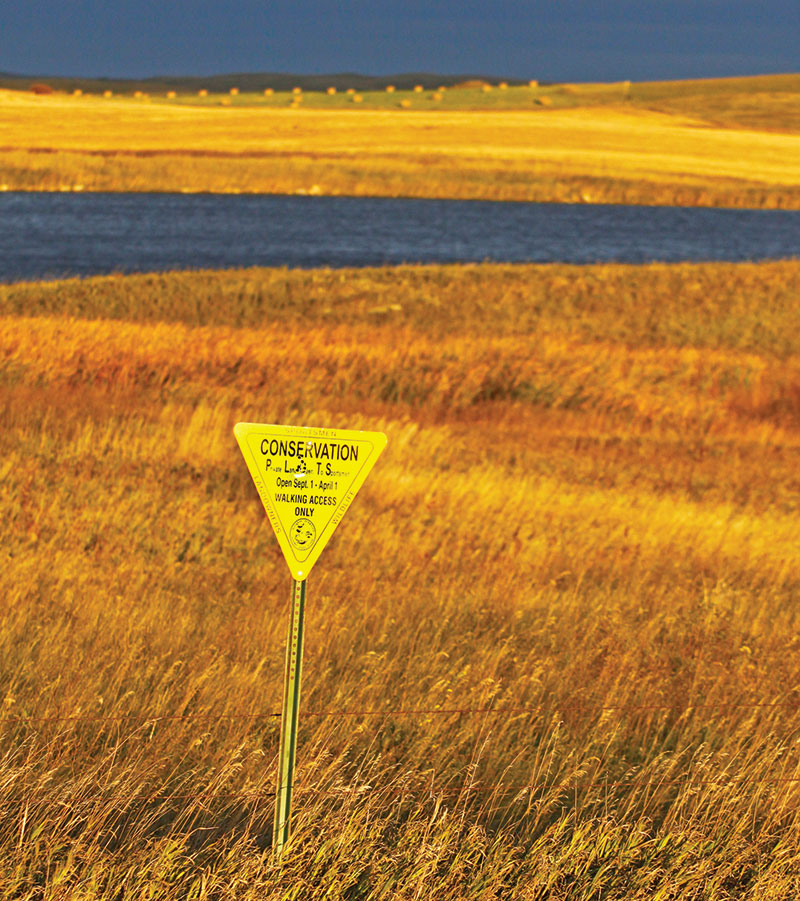 Hunters will discover about the same number of PLOTS acres on the landscape this year as compared to 2015.
Q: The PLOTS program was awarded $1.5 million ($1.9 million if you include the $400,000 for the Department's Save Our Lakes program) from the Outdoor Heritage Fund in 2014. How have those funds been put to use?
A: The 2014 OHF grant funds were fully obligated and we'll have some very nice tracts of habitat developed or maintained as a result. While it may not sound like a lot of acres, the Department enrolled more than 3,000 acres into PLOTS using these funds. These agreements are a blend of expired CRP and newly established habitat, with the agreements ranging from 6-10 years. Additionally, the Department utilized some of the OHF grant funds to enroll and manage nearly 500 acres of sensitive riparian systems and important watersheds in the Save Our Lakes program. The habitat management provided by these agreements not only benefits species like deer and pheasants, it also helps our fisheries by reducing nutrients and sediments from entering lakes and streams.
Q: What kind of feedback are you getting from landowners and hunters on the PLOTS program?
A: One thing we've learned over the years is we need to have a flexible and reasonable program that works for producers. Without that, we simply wouldn't have a program. Overall, we get good feedback from producers about the program, which is evident by some producers who have remained in the program since its inception. Hunters continually provide positive feedback about PLOTS. Of course, we get a few negative comments, but there is usually a logical explanation for what the hunter is concerned about. With a program of this size, there is bound to be a few hiccups each year. If there is one comment we hear from the public and in many surveys, it is that hunters would like to see more acres in the program.
Q: What kind of shape is the PLOTS program in today?
A: Funding for PLOTS is in good shape and interest is solid. Our biggest challenge is trying to keep high quality habitat in the program. There are a lot of pressures on the habitat resource in parts of the state, which makes it difficult to maintain or grow the program to meet the expectations of the hunting public. We've dedicated a lot of time and energy to ensuring we have a wide menu of options available under PLOTS, from working lands to idled habitat. There is tremendous interest in working lands PLOTS, and we could enroll a lot of acres into the program this way, but it's not always the highest quality habitat so we need to balance that interest. The Department's goal is still to get back to 1 million PLOTS acres, but from what we know and what our hunters are telling us, they don't want 1 million acres of marginal PLOTS. They want quality habitat and they want it in the right locations.
Q: Can you provide an update on the Conservation Reserve Program in North Dakota?
A: By now, most people are familiar with the success story of CRP and how it helped grow the habitat base in North Dakota over the past 25 years. When the state was at its peak for CRP acres around 2007, we had about 3.3 million acres. We also had a series of relatively mild winters and good wildlife production. That recipe resulted in some fantastic opportunities for hunters, producers, wildlife and PLOTS. High quality habitat was readily available for wildlife and hunters, and many of those acres found their way into the PLOTS program. Producers also had many opportunities for their marginal lands by enrolling those acres into CRP, using the program to help them manage their operation. Fast forward a few years when a big jump in commodity prices, combined with a scaled back Conservation Reserve Program, resulted in many acres of CRP and other habitat being converted to agricultural production. In the 2014 Farm Bill, Congress made changes that reduced the amount of CRP acreage available nationwide. Since that time, we've experienced a downward swing in commodity prices and land values, which has once again generated interest in conservation programs.
However, producers with expiring CRP, or those submitting offers for new land, have little chance of being accepted into CRP now because of a much smaller program and fewer acres to go around. In the latest 2016 CRP signup, only 8
percent of the acres offered in North Dakota were accepted. While there are many farmers who chose not to renew their CRP contract, or maybe even terminated a contract early, many others have tried to keep their land in CRP but simply weren't accepted. No matter the reason, the reduction of habitat – CRP, native prairie, wetland conversion and shelterbelts – has had an impact on the PLOTS program and wildlife like pheasants and deer. It's hard to know what CRP will look like in the next farm bill, but we're hopeful there will be more opportunities for producers who want to enroll into conservation programs.
There are a few new developments that came out of the last farm bill that could provide some benefits and generate renewed interest in conservation such as improved haying and grazing provisions for CRP, special allocations of CRP acres for state-specific projects, opportunities for conservation partnerships, special initiatives for at-risk species, and more opportunities for conservation on working lands. We're also hopeful the North Dakota Outdoor Heritage Fund will continue to provide opportunities for conservation as well, and that those funds could be used as leverage with other funds to expand the amount of conservation opportunities.
Q: Any new focus in the PLOTS program?
A: With less habitat on the landscape, Game and Fish will be targeting its PLOTS efforts more. We'll be looking at specific priorities for each region of the state and promoting different components of the PLOTS program to address them. For example, we may target season-long cover crops and food plots in one region of the state, with grass plantings and winter cover in another. One region of the state may have more focus on waterfowl hunting while another region focuses on developing deer habitat, or access for deer hunting, using funds from the donation of unsuccessful deer gun applications.
Also, the Department is in the process of planning some future focus groups with producers and hunters to help gather more input for the PLOTS program. The more information and ideas we have, the more we'll know what works for our producers and our hunters. We're hoping to get the process underway in 2017.
PLOTS Donations
The 2015 North Dakota Legislature passed a law that provides an opportunity for deer hunters, if they are unsuccessful in drawing a lottery license, to donate their refund to the Game and Fish Department's PLOTS program. All donations contributed by deer hunters will go toward PLOTS tracts or projects that include deer habitat. Deer hunters were able to use this option for the first time this year.
Private Land Initiative
The Private Land Initiative is the Game and Fish Department's overall program for working with private landowners.
The PLI has three main goals:
Conserve habitat for fish and wildlife populations.
Provide landowners interested in wildlife conservation with cost-sharing assistance for developing and protecting wildlife habitat.
Provide public opportunities to access fish and wildlife resources on private land.
The PLI gives producers/landowners several options for working with Game and Fish through the Private Land Open To Sportsmen program.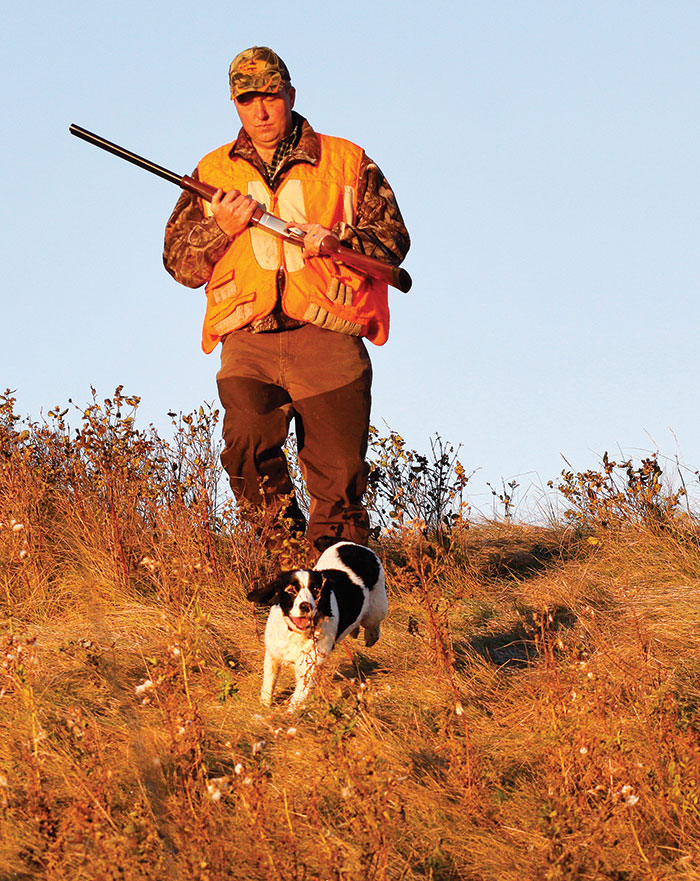 While many of the state's PLOTS tracts provide habitat for upland birds, hunters also pursue waterfowl and big game on many of these acres.
Game and Fish also works with other state and federal agencies, U.S. Fish and Wildlife Service, Pheasants Forever, Ducks Unlimited, North Dakota Natural Resources Trust, Mule Deer Foundation, Pheasants for the Future and other local wildlife clubs to carry out wildlife habitat projects on some PLOTS tracts.
PLOTS Guide Available Online
The North Dakota Game and Fish Department's Private Land Open To Sportsmen Guide for 2016 is available online. In addition, PLOTS Guides will be available at most license vendors throughout the state by early September.
The guide will feature about 730,000 PLOTS acres. Because the guide is printed in August, some PLOTS tracts highlighted in the guide may have been removed from the program since the time of printing. There will also be some PLOTS tracts where the habitat and condition of the tract will have changed significantly. Conversely, Game and Fish may have added new tracts to the program after the guide went to press.
To minimize possible confusion, Game and Fish will update PLOTS map sheets weekly on its website.
The PLOTS Guide features maps highlighting these walk-in areas, identified in the field by inverted triangular yellow signs, as well as other public lands.
PLOTS Guides are free, and available at license vendors in the state; by walk-in at the Game and Fish Department's Bismarck office; and at district offices in Riverdale, Harvey (Lonetree), Williston, Dickinson, Jamestown and Devils Lake.
The guides are not available to mail, so hunters will have to pick one up at a local vendor, or print individual map sheets from the website.