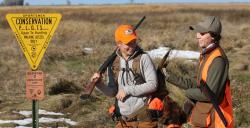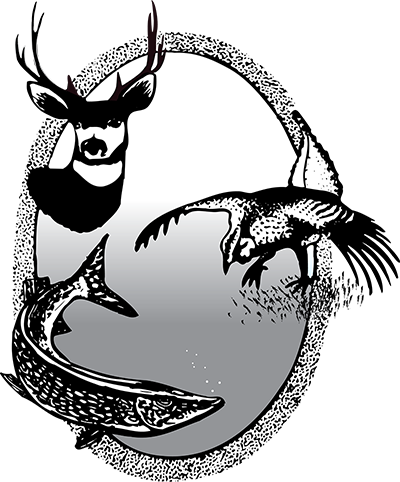 Private Land Open To Sportsmen
The annual PLOTS guide locates lands open to hunting through agreements between the Department and private landowners, as well as public lands such as wildlife management and waterfowl production areas. Printed guides will be available in late August/early September from license vendors and county auditors located around the state.
Note: PLOTS maps change frequently as new tracts are added and others are removed. Maps on this page are the most current available and are updated periodically to reflect recent changes.
2019 PLOTS Guide
Valid through spring 2020
Other Notes
What to do if you find a discrepancy between the PLOTS Guide and conditions on the ground? If you find an area listed as a PLOTS tract, but that is not marked with yellow triangular PLOTS signs from the North Dakota Game and Fish Department, the department suggests that you err on the side of caution and avoid entering the area until you have checked it out with us.
Nonresident hunting restriction. In accordance with NDCC 20.1-08-04.9, nonresidents are prohibited from hunting for the first seven days of the pheasant season on land owned by the Game and Fish Department, or private land enrolled by the Department for the purposes of hunting (PLOTS), or on land for which the Department pays in lieu of tax payments. This restriction applies to all types of hunting, not just pheasants. This restriction does not apply to lands owned or managed by other state agencies such as state school lands, federal lands such as US Fish and Wildlife Service Waterfowl Production Areas (WPAs), or to private lands not enrolled in the Game and Fish Department's PLOTS program.
Public Use of Game and Fish Department Private Land Open To Sportsmen (PLOTS) Lands - PLOTS 30-04-08-01. Public access and use. All Private Land Open To Sportsmen property is open only for public walk-in access for the purpose of hunting within legal hunting seasons, or as signed. All other activities require written permission from the property owner. As used in this section PLOTS is private land enrolled by the Department for purposes of hunting as established under North Dakota Century Code chapter 20.1-02-27. Walk-in access for purposes of this section is defined as an individual travelling by foot with any legal weapon, equipment, accessories, and provisions for the purposes of hunting. Hunting weapons, equipment, accessories, or provisions may not be left unattended on PLOTS without written permission of the property owner. Any person who violates this section is guilty of a noncriminal offense and shall pay a $100 fee.
Upland Game Identification - Upland Game Age/Sex Identification Guide.