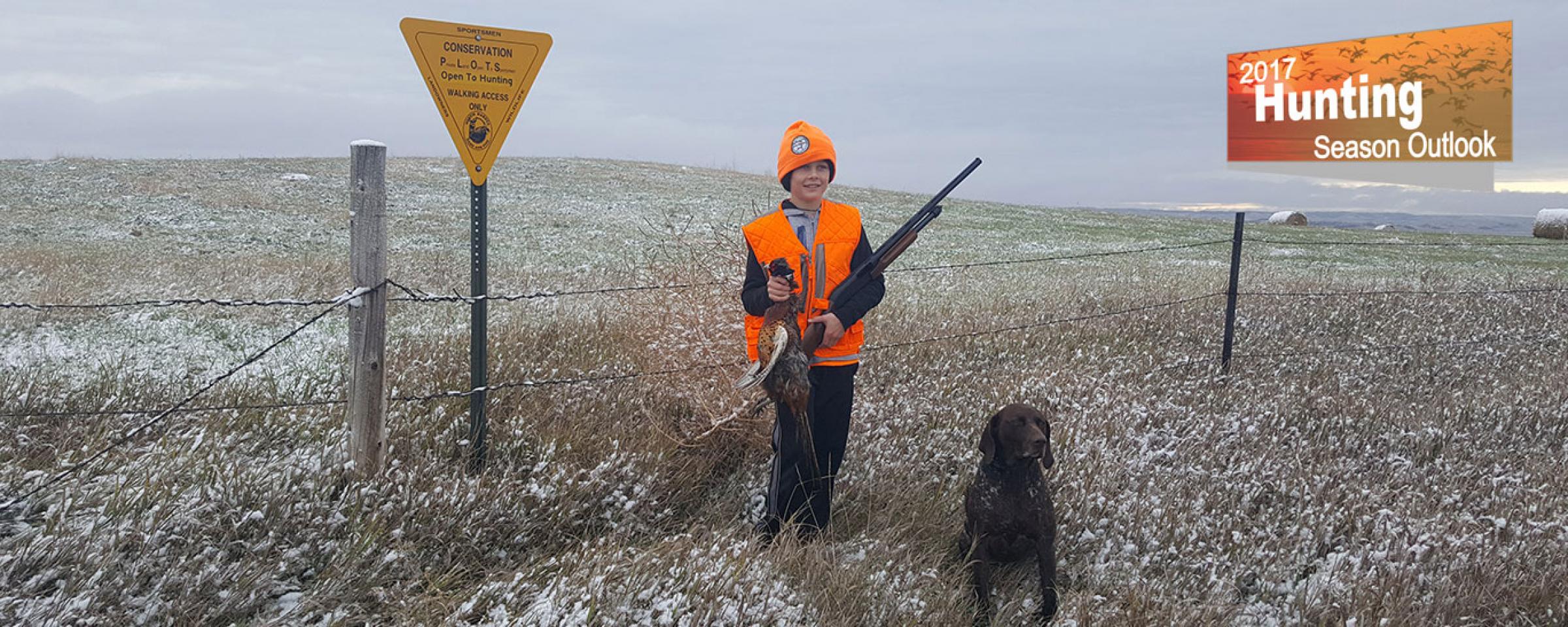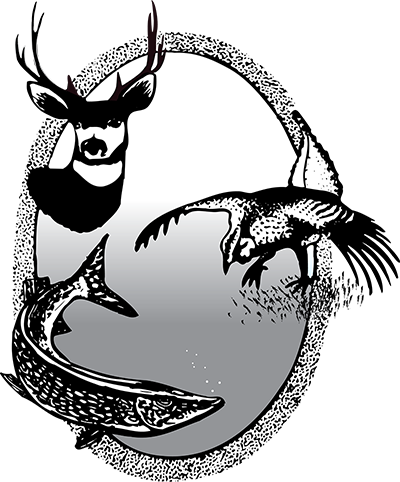 PLOTS Program Evolves, Adapts
The many upturned yellow signs anchored into rural North Dakota lands are unmistakably familiar. For those who hunt, the signs that trumpet the North Dakota Game and Fish Department's Private Land Open To Sportsmen program, should be easily recognizable, as the walk-in access program is a long-time staple.
Kevin Kading, Game and Fish Department private land section leader, addresses the status of the PLOTS program 20 years after lawmakers called for a plan to increase hunting on private lands, while assisting landowners in the process.
Q: What is the acreage forecast for the PLOTS program in 2017 and how does that compare to 2016?
A: Between 2015 and 2016, the program acreage remained somewhat stable. In early 2017, the Department made a targeted effort to further promote the program, adding nearly 30,000 acres of CRP. At the same time, about 15,000 acres were set to expire from the program as well, so the end result for 2017 is a net gain of approximately 15,000 acres of high-quality CRP. Some of these acres are enrolled for up to 15 years, so not only did the program gain some quality acres, it will also retain those acres for years to come. The PLOTS program will have about 737,000 acres available for the fall 2017 hunting season.
Q: There was a time the PLOTS acreage goal for the state was 1 million acres. Is that still the goal today?
A: While the Department is still maintaining a goal of 1 million acres, it is becoming more difficult to achieve 1 million acres of quality habitat. We have started extensive surveys of hunters, non-PLOTS landowners and PLOTS landowners this year. We hope the survey results will give us a better picture of what hunters and landowners would like to see out of the program. We would like to maintain quality acres, versus simply enrolling acres for the sake of hitting a goal. With that said, our goal is still 1 million acres, but our management objective is to maintain the highest amount of quality acres we can. The surveys are also designed to give us some insight into how many acres we need in the program. And not only how many acres, but what kind of acres. We've primarily focused on deer and pheasant habitat, but we know there is demand for quality waterfowl hunting tracts, which may include crop fields. There is also a lot of new interest in large tracts of land in the badlands that we have pursued. These areas are not typically pheasant areas, but offer some excellent big game opportunities.
Q: Because of the extensive drought in the state, the U.S. Department of Agriculture approved emergency haying of CRP. How will this action influence PLOTS tracts around the state with CRP?
A: CRP is an important component of the PLOTS program and many PLOTS contain CRP. In all cases, the landowner must abide by the terms and conditions of their CRP contract. When USDA released CRP for emergency haying, specific criteria must be met. For example, no more than 50 percent of the tract can be hayed. In most cases the PLOTS agreement does not place any further restrictions beyond what is spelled out in the USDA contract. There may be an instance where more than 50 percent is hayed with special approval from the Department. So, it's likely that about half of CRP that is contained in PLOTS tracts will get hayed before hunting season starts. The conservation community supported an early release date for emergency haying of CRP because of the serious drought conditions. It's good to have those grass reserves that can help some farmers and ranchers in times like this.
Game and Fish recognizes that hunters are funding the PLOTS program and they expect habitat to be on these areas when they show up to hunt in fall. It is a balancing act. We need to be reasonable and flexible with landowners, but we also need to make sure we are still providing the wildlife habitat hunters are expecting. If the PLOTS program is too restrictive, landowners may not want to participate. In some cases, haying can actually help the tract over the long-term. We sometimes have to give up something one year, but make up for it in the long-term by improving the cover, diversity and amount of available habitat. Drought in the western and central portions of the state is having an impact on ranchers, wildlife and habitat. Hunters can expect to find areas where habitat conditions are poor, both on and off PLOTS, but they will also find areas where habitat remains.
Q: The Game and Fish Department's PLOTS program turns 20 this year and remains one of the agency's most recognized programs. Can you describe the status of the program today and provide some insight into where PLOTS is heading?
A: PLOTS has changed a lot in 20 years and I expect it to continue to change and adapt in the future. The amount of work required to enroll one acre of land now, compared to 10 or 20 years ago, has increased. We strive to do the best job we can with hunter dollars, so we conduct more compliance checks, perform more management and more special projects than we did in the past. These are all good things, but they also take a lot more time. The reason for this is simply because when the state had abundant CRP acres, enrolling those acres into PLOTS was fairly simple and straightforward. The habitat was already there and all we had to do was provide public access to those acres. Now, we're having to develop habitat – plant grass or trees – manage it, and provide access. We also have more PLOTS land enrolled in working operations and things change frequently on those types of PLOTS agreements. Crops change annually, wetlands can be full one year, dry the next, habitat conditions can be good in the spring, but dry out in fall, and this requires considerable attention by our field biologists to maintain working relationships with landowners. The program receives positive support from hunters and we believe that the demand for quality hunting land will only increase. Unless we see large landscape level conservation programs like CRP hit the ground again, the Department will be working to develop habitat on its own, or by working with partners. The amount of acreage in the program will most likely remain below 1 million acres during this time, and the focus will be on quality habitat. If, for example, an opportunity comes along like CRP, we'll adjust once again and work to try to obtain access to those acres.
Q: Of course, landowners are central in this program that provides walk-in access to many hunters. What are landowners saying about the program today and has their interest in PLOTS increased or decreased over the years?
A: The interest in the program is somewhat steady, but the type of land and quality of the land being offered has changed. We have shifted from having a lot of CRP and other grassland habitat being offered, to offers of land coming out of CRP, or smaller parcels of grassland. There is currently a lot of interest from landowners who have CRP that expired, or will soon expire. Because Congress reduced the amount of land that can be enrolled in CRP on a national level, many landowners do not have a choice to reenroll that land. Some look to the PLOTS program since CRP is not available. The issue is that it would require a substantial budget increase for the Department to provide rental payments similar to CRP. We will likely be able to enroll some of these lands, but not very many acres. More than 300,000 CRP acres are expiring in North Dakota alone in 2017. At an average rental rate of $50 per acre, for the state to maintain all those would cost more than $15 million per year. The Department's annual budget for PLOTS payments is around $6 million.
Q: What kind of feedback do you get from hunters on the PLOTS program?
A: Positive. And we hear that they would like more land. We are trying to get more
specific information from the surveys about what hunters want out of the program. We have done several surveys in the past, but nothing this extensive.
Q: What can hunters do to help ensure that PLOTS remains a staple on North Dakota's landscape?
A: Hunters can tell their elected officials how important the program is to them and let the Department know if they have ideas on how to improve the program, or ways to develop new components of the program. When hunters purchase a hunting license they are supporting the PLOTS program, but they can also donate funds directly to the Department to be used for PLOTS. They can also work with their local wildlife clubs, or nonprofit groups, to develop habitat and provide access through PLOTS.
Q: What sort of interest are we getting in the new Conservation Reserve Enhancement Program and how does that fit into the PLOTS program?
A: The program is brand new and just getting started. It got off to a late start this spring, so many producers already had their plans for the 2017 planting season. We do have a couple agreements in place already and a few others who have expressed interest. This program is tied to riparian areas, and designed to address water quality and habitat concerns. We will be doing some promotion of the program in fall 2017, so landowners have time to prepare for next year. We expect some interest since the program does not require large amounts of acres to be enrolled in CRP, and also because we can enroll additional lands using PLOTS funds. These adjacent acres can be managed independently of the CREP acres, making it an attractive option when it comes to haying or grazing. The goal of the program is to protect those acres adjacent to riparian areas with a CREP buffer, or filter strip, then square off areas next to that to make it easier to farm. There is an option to plant pollinators or trees on these areas as well, so they will make some great habitat complexes. It's everything we've heard that the ag community wants – a targeted CRP instead of enrolling large tracts of prime farmland, smaller acreages that allow them to address a specific resource concern on their land, but also to continue farming the remaining land (farm the best, leave the rest) and the ability to square off fields, making it easier to farm, requiring fewer passes with equipment. All the while protecting sensitive lands and improving water quality along important riparian areas.
PLOTS Online
The North Dakota Game and Fish Department's Private Land Open To Sportsmen Guide for 2017 is available online. In addition, PLOTS guides will be available at most license vendors throughout the state by early September.
The guide will feature about 737,000 PLOTS acres. Because the guide is printed in August, some PLOTS tracts highlighted in the guide may have been removed from the program since the time of printing. There will also be some PLOTS tracts where the habitat and condition of the tract will have changed significantly. Conversely, Game and Fish may have added new tracts to the program after the guide went to press.
To minimize possible confusion, Game and Fish will update PLOTS map sheets weekly on its website.
The PLOTS Guide features maps highlighting these walk-in areas, identified in the field by inverted triangular yellow signs, as well as other public lands.
PLOTS guides are free, and available at license vendors in the state; by walk-in at the Game and Fish Department's Bismarck office; and at district offices in Riverdale, Harvey (Lonetree), Williston, Dickinson, Jamestown and Devils Lake.
The guides are not available to mail, so hunters will have to pick one up at a local vendor, or print individual map sheets from the website.
PLOTS Donations
Deer hunters who are unsuccessful in drawing a lottery license have the opportunity to donate their refund to the Game and Fish Department's PLOTS program. All donations contributed by deer hunters will go toward PLOTS tracts or projects that include deer habitat. Deer hunters were able to use this option for the first time in 2016.
Private Land Initiative
The Private Land Initiative is the Game and Fish Department's overall program for working with private landowners.
The PLI has three main goals:
Conserve habitat for fish and wildlife populations.
Provide landowners interested in wildlife conservation with cost-sharing assistance for developing and protecting wildlife habitat.
Provide public opportunities to access fish and wildlife resources on private land.
The PLI gives producers/landowners several options for working with Game and Fish through the Private Land Open To Sportsmen program.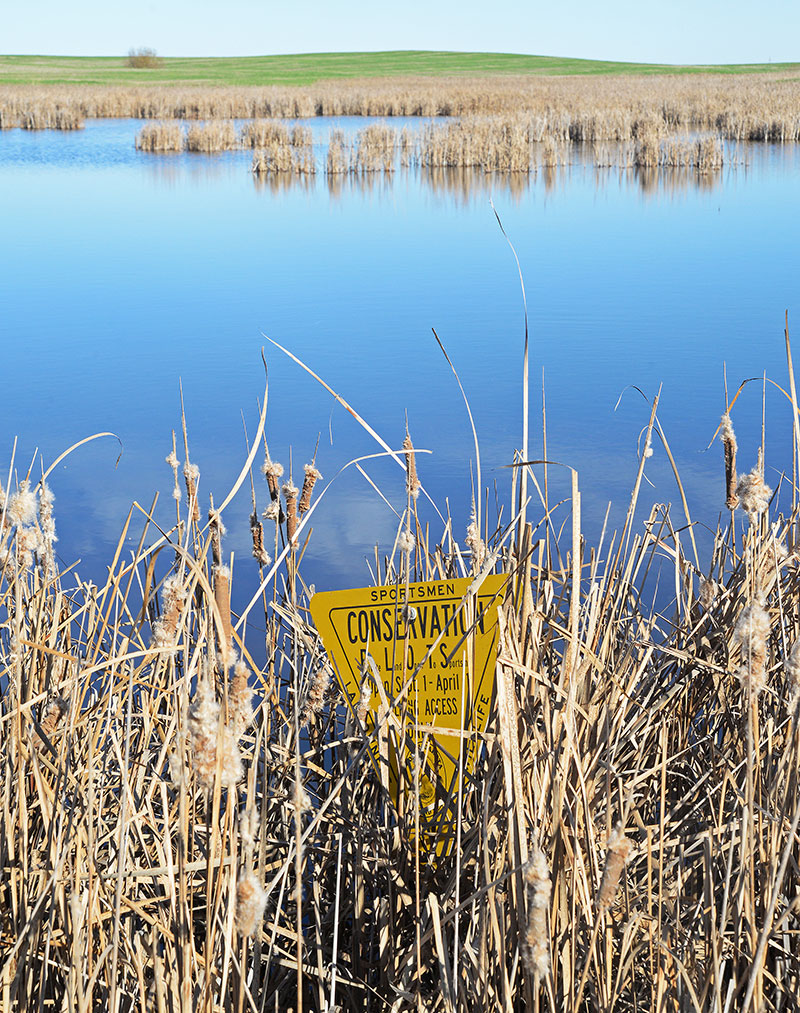 The North Dakota Game and Fish Department's Private Land Open To Sportsmen program, which turned 20 this year, opens up walk-in hunting opportunities across the state on many diverse tracts of land.
CRP Access Program – Provides assistance with establishment and management costs associated with Conservation Reserve Program grasslands, and includes public access.
Working Lands Program – Short-term program based on the wildlife value of actively farmed or ranched land, which also includes public access. Biologists evaluate current farming or ranching management based on conservation practices, good stewardship and quality of hunting habitat. This program also includes public access.
Habitat Plot Program – Multi-year rental program with agreements that help create, enhance or protect wildlife habitat, and include public access.
Food Plot Program – Short-term program that provides a wildlife food source and public access.
Private Forest Conservation Program – Multi-year rental program that provides protection and enhancement of unique forested systems, and includes public access.
Wetlands Reserve Program – A partnership program between the USDA's Natural Resources Conservation Service and Game and Fish, providing incentives to producers who enroll land in WRP. The primary purpose is to restore, protect or enhance wetlands and associated uplands, as well as provide public access.
Tree Planting Cost-Sharing Program – Provides assistance with establishment costs of tree plantings. The goal is to enhance wildlife habitat and conservation on private land and provide public access.
Game and Fish also works with other state and federal agencies, U.S. Fish and Wildlife Service, Pheasants Forever, Ducks Unlimited, North Dakota Natural Resources Trust, Mule Deer Foundation, Pheasants for the Future and other local wildlife clubs to carry out wildlife habitat projects on some PLOTS tracts.
North Dakota Riparian Project
A Conservation Reserve Enhancement Project
The North Dakota Riparian Project CREP helps landowners identify resource concerns and design custom built CRP along riparian areas, with special focus areas, additional incentives and added flexibility within practices that can fit most qualifying operations.
Counties Eligible
Adams, Billings, Bowman, Burleigh, Dunn, Emmons, Grant, Golden Valley, Hettinger, McKenzie, Mercer, Morton, Oliver, Sioux, Slope and Stark counties.
For more information, contact a private land biologist at the Dickinson or Bismarck district offices, or visit the Game and Fish website at gf.nd.gov.