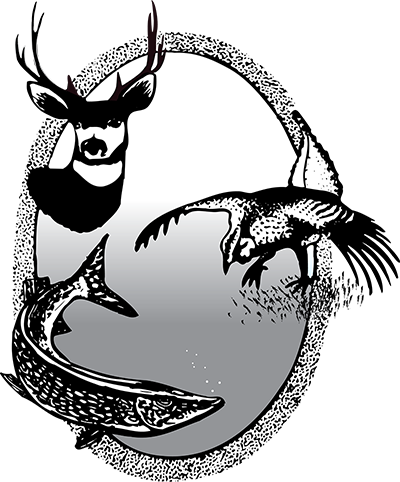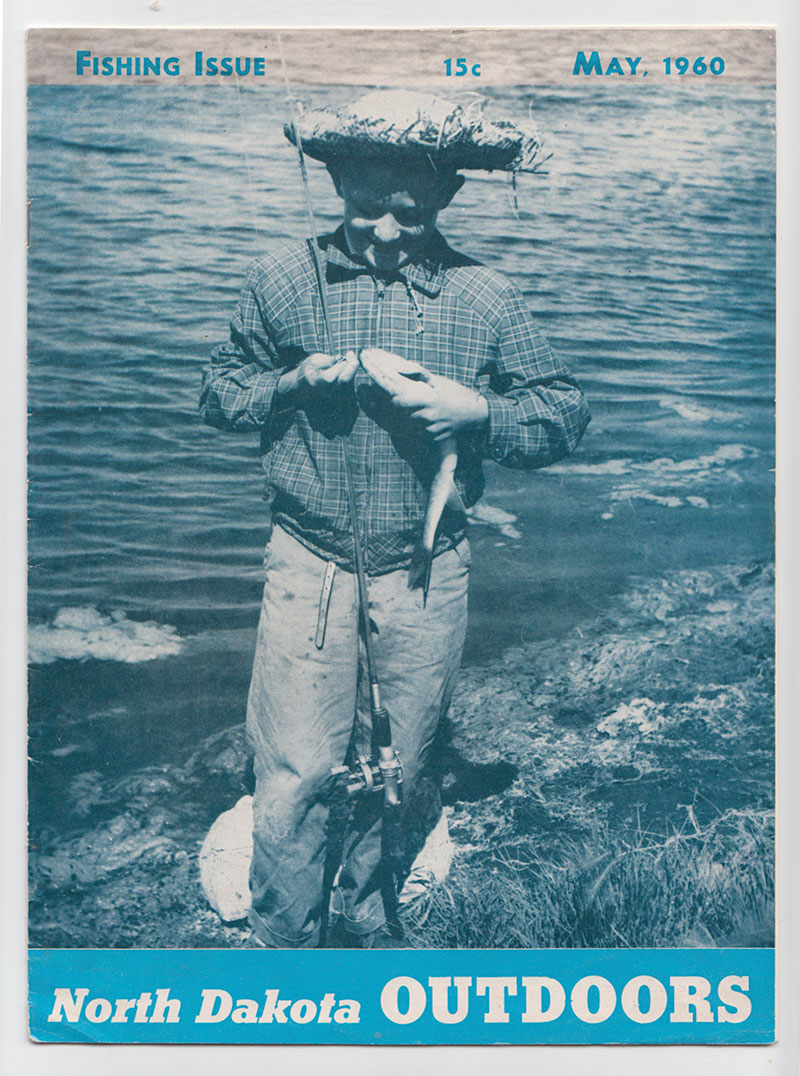 North Dakota Game and Fish Department officials unveiled the Whopper Club program to anglers nearly 60 years ago.
Is it fair to say that Department heads in 1960 didn't envision this program to still be swimming upstream with purpose in 2018?
Who knows, but in 2017, for example, the Whopper Club fielded nearly 300 applications.
When the program was introduced, North Dakota featured just 50 managed fishing waters, or about 400 shy of today.
"In past years it has been a mighty big chore to get anglers to report the big fish they catch. Now that a new year is here and another fishing season has begun, the Game and Fish Department is embarking upon a new campaign to get big fish reported and to standardize the information received. This is where the Whopper Club enters the picture," from North Dakota OUTDOORS, January 1960.
The program has seen some changes over the years, including minimum weights for game species to be eligible. For example, in 1960 a northern pike had to weigh 18 pounds at minimum (20 pounds in 2018); walleye 10 pounds (8 pounds in 2018); channel catfish 10 pounds (12 pounds in 2018); and sauger 5 pounds (4 pounds in 2018).
The latter species is significant in a historical perspective as it was the first fish that qualified for the program. The 5-pound, 8-ounce sauger was caught by Gene Keigley of Mandan.
By the end of February 1960, nine more anglers joined Keigley as Whopper Club members: Vernil Christianson, Watford City, 6-pound, 9-ounce sauger; Bill Ewen, Watford City, 6-pound, 8-ounce sauger; Robert Heer, Trenton, 5-pound, 8-ounce sauger; Ed "Doc" Heer, Trenton, 6-pound, 10-ounce sauger; Richard Renner, Beulah, 19-pound, 8-ounce northern pike; Robert Husom, Riverdale, 10-pound, 9-ounce channel catfish; Antone R. Gorenc, Riverdale, 5-pound, 4-ounce sauger; Jake Sievert, Garrison, 8-pound, 8-ounce ling; and David Kempel, Stirum, 18-pound, 1-ounce northern pike.
"The Game and Fish Department's Whopper Club promotion throughout 1960 brought the desired result – interest in reporting big fish … Word that the Department has been trying to compile lists of all big fish went out, and three times as many big fish were reported last year as in any previous year," from OUTDOORS, February 1961.
In the recap of the first year of the Whopper Club program, it was also noted that:
The top three species entered into the program were northern pike (49), channel catfish (42) and walleye (25).
The top three hometowns of anglers who caught qualifying fish were Mandan (35), New Town (17) and Bismarck (11).
One of the two biggest walleyes reported was caught with a cane pole.
Live minnows were the top bait, while three anglers caught Whoppers on spinners and beefsteak.