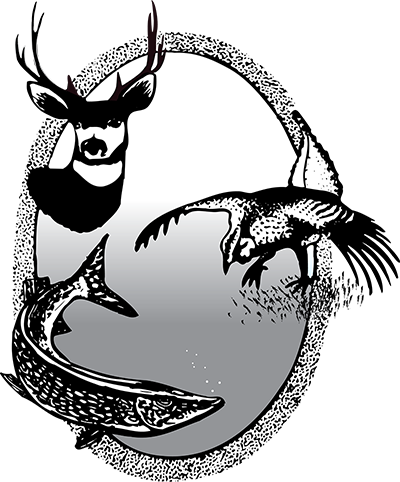 Game and Fish Offers Wildlife Food Plot Seed
Landowners interested in planting wildlife food plots for pheasants can now sign up to receive free seed from the North Dakota Game and Fish Department for the 2019 growing season.
Rather than a more traditional corn or sunflower food plot, Game and Fish is offering a seed mix that provides increased plant diversity, including flowering plants from spring through fall, which will attract insects, the major diet component of pheasant chicks. Additionally, the mix will provide needed cover during spring and summer, as well as a winter food source. Other wildlife species will also benefit from this mix.
"In the past, Game and Fish food plots have been mostly tied to a Private Land Open to Sportsmen walking access contract," said Kevin Kading, Game and Fish private land section leader. "This new promotion does not require a PLOTS contract, but we are asking participating landowners to allow reasonable public access, which could mean simply providing access permission to hunters from time to time, putting up 'Ask Before You Enter' signs around the area, or not posting the surrounding land."
Kading added that landowners participating in this promotion cannot charge a fee for hunting.
The Department will provide enough seed to cover up to a maximum 5-acre planting at no cost to the landowner.
Landowners who are interested in receiving the food plot seed must sign up online by March 31, 2019.
Seed will be available in April for participants to pick up at Game and Fish offices in Bismarck and Dickinson this first year. In future years seed for this promotion may be available at other locations in the state.
Game and Fish private land biologists can provide technical assistance on food plot location and site preparation.
Landowners who are interested in additional financial incentives may be considered for the PLOTS program as well. More information is available by contacting a private land biologist at any Game and Fish office in the state, or email ndgf@nd.gov.
Hunting and Fishing Legislation
The North Dakota Game and Fish Department is tracking hunting and fishing issues during the 2019 legislative session.
Interested outdoor enthusiasts can follow proposed outdoors-related bills online. The legislation tracking feature will remain active until the session ends.
A brief description of each bill will be included, along with the bill sponsor and hearing schedule. To view each bill in its entirety, click on the linked bill number.
Walleye for the Ages
Someone once said, tongue in cheek, that age is not that big of a deal unless you're talking about cheese.
Russ Kinzler, Game and Fish Department Missouri River System fisheries biologist, would likely argue that in his line of work, it also matters if you're talking about walleye.
Last winter, while counting the age rings on a magnified otolith, or ear bone, from a walleye netted in Lake Sakakawea in summer 2017, Kinzler counted two dozen rings, making that 24-year-old fish the oldest known walleye ever taken from the big lake by fisheries biologists.
That mark, interestingly, stood for just one year.
In January 2019, Kinzler aged a walleye at 27 years, making it the new old-age standard in walleye caught by fisheries biologists from Lake Sakakawea.
Kinzler said the sex of the walleye is unknown, but he did say that it measured 25.2 inches when it was collected in July 2018 during the Department's annual adult fish sampling efforts.
"This is a pretty old walleye," Kinzler said.
For comparison, Kinzler checked with a fisheries biologist in Montana and the oldest known walleye taken in the Missouri River System in that neck of the woods was 26.
"I did some looking around online and the oldest walleye I could find was 29 years old from somewhere in Canada," he said. "That doesn't mean there aren't older ones out there … that's just what I could find."
Kinzler said the growth data collected from counting otolith rings from Sakakawea's walleye, and also sauger and rainbow smelt, indicates how healthy the fishery is and provides an estimate on how many fish are lost out of the system each year.
Kinzler said he has aged hundreds of fish from Sakakawea this winter. One of the first walleye ear bones he examined under a microscope was 23 years old.
"I thought, geez, that's pretty close to the one last year," he said.
But it wasn't until he counted many more that he aged the 27-year-old fish.
"I thought we might hit 25 years, but not 27," Kinzler said. "I can't imagine an older one out there."
Midwinter Waterfowl Survey
The North Dakota Game and Fish Department's annual midwinter waterfowl survey in early January indicated about 99,000 Canada geese in the state.
Andy Dinges, Department migratory game bird biologist, said that number likely would have been higher, but the blizzard that hit North Dakota in late December undoubtedly pushed some birds south prior to the survey.
"However, with the warming period and subsequent snow melt that occurred after the storm, wintering conditions remained generally favorable," Dinges said. "We still ended up holding on to a fair number of Canada geese in the state."
During the survey, an estimated 77,000 Canada geese were observed on the Missouri River, and another 11,000 were observed on Lake Sakakawea, which still had substantial open water on the lower portion of the lake. In addition, about 9,000 Canada geese were observed on Nelson Lake in Oliver County.
Lake Sakakawea officially iced over on January 12, just days after the aerial survey was completed.
Dinges said after summarizing the numbers, an additional 5,300 mallards were tallied statewide, most of which were recorded on Nelson Lake.
The 10-year average (2009-18) for the midwinter survey in North Dakota is 87,800 Canada geese and 21,600 mallards.
All states participate in the midwinter survey during the same time frame, to reduce the possibility of counting birds more than once.
Order 2019 OUTDOORS Calendars
The North Dakota Game and Fish Department is still taking orders for its North Dakota OUTDOORS calendar, the source for all hunting season and application dates for 2019.
To order online, visit "buy and apply", or send $3 for each, plus $1 postage, to: Calendar, North Dakota Game and Fish Department, 100 N. Bismarck Expressway, Bismarck, ND 58501-5095. Be sure to include a three-line return address with your order, or the post office may not deliver our return mailing.
NASP Tourney Slated for March
The North Dakota National Archery in the Schools Program state tournament is scheduled for March 22-23 at the State Fair Center in Minot. The tournament will feature competition in bullseye, or Olympic style, and 3-D.
The tournament consists of team and individual competition in elementary, middle school and high school, including awards and prizes, and up to $20,000 in college scholarships available to the top 10 boys and girls in each grade division.
Additionally, the top 10 boys and girls qualify for NASP nationals in Louisville, Kentucky. The top prize in the 3-D competition is an all-inclusive pronghorn hunt in Wyoming.
The state tournament and all other local and regional NASP tournaments are open to any student in grades 4-12 who attend a school that offers NASP lessons during the school day. If a school has an after-school club, third-graders are also welcome, with permission from the coach and principal.
For a complete listing of tournaments in North Dakota, go to the official NASP tournament website at nasptournaments.org. A certified NASP archery instructor must register participants for all NASP tournaments.
For more information, or to find out if your child's school participates in NASP, contact Jeff Long, North Dakota state coordinator, at jrlong@nd.gov, or call 701-328-6322.
Hunter Education Classes
Individuals interested in taking a hunter education class in 2019 are reminded to register early as most classes are held the first few months of the calendar year.
Interested students can find more information here. Classes are listed by city and can also be sorted by start date. Classes will be added throughout the year as they become finalized.
To register for a class, click on "enroll" next to the specific class, and follow the simple instructions. Personal information is required.
Individuals interested in receiving a notice by email when each hunter education class is added can click on the "subscribe to news and alerts" link found below the news section on the Game and Fish home page. Check the box labeled "hunter education" under the education program updates.
In addition, SMS text notifications of new classes can be sent directly to a cell phone. Simply text "NDGF HunterClass" to 468311 to subscribe to this feature.
State law requires anyone born after December 31, 1961 to pass a certified hunter education course to hunt in the state. Hunter education is mandatory for youth who are turning 12 years old. Children who turn age 11 during the calendar year can take the class.
State law requires removal of permanent fish houses from North Dakota waters by midnight March 15.
Anglers are advised to use caution because mild weather conditions can quickly result in unstable ice conditions.
Fish houses may be used after March 15 if they are removed daily.
In addition, it is illegal to leave fish houses on any federal refuge land or on any state-owned or managed land after March 15.
Spring Light Goose Conservation Order
North Dakota's spring light goose conservation order opens February 23 and continues through May 12.
Residents must have a valid current season 2018-19 (valid through March 31) or 2019-20 (required April 1) combination license; or a small game, and general game and habitat license. The 2019-20 license is available for purchase beginning March 15.
Nonresidents need a 2019 spring light goose conservation order license. The cost is $50 and is valid statewide. Nonresidents who hunt in the spring remain eligible to buy a fall season license. The spring license does not count against the 14-day fall waterfowl hunting season regulation.
In addition, nonresident youth under age 16 can purchase a license at the resident fee if their state has youth reciprocity licensing with North Dakota.
A federal duck stamp is not required for either residents or nonresidents.
Resident and nonresident licenses are available online, at license vendors, or by calling 800-406-6409.
Hunters must register annually with the Harvest Information Program prior to hunting in each state. The HIP number can be obtained online, or by calling 888-634-4798. The HIP number obtained for North Dakota's spring conservation order is also valid for North Dakota's fall hunting season.
The Game and Fish Department will provide hunters with migration updates once geese have entered the state. Hunters can access the department's website, or call 701-328-3697, to receive generalized locations of bird sightings in North Dakota until the season ends or geese have left the state. Migration reports will be updated periodically during the week.
The spring conservation order is only open to light geese – snows, blues, and Ross's. Species identification is important because white-fronted and Canada geese travel with light geese. The conservation order is closed to whitefronts, Canada geese, swans and all other migratory birds.
North Dakota ANS Plan on Web
The North Dakota Aquatic Nuisance Species Management Plan, an update of the original version prepared in 2005, is available for viewing online.
Completed and revised by the North Dakota Aquatic Invasive Species Committee, the goal of the 25-page plan "is to prevent the introduction and spread of ANS into and within North Dakota while mitigating ecological, economic and social impacts of existing populations where feasible."
NDAISC is comprised of state, tribal, local and private stakeholders to guide ANS efforts across the state.
Winter Anglers Reminded to Clean Up Ice
The North Dakota Game and Fish Department reminds winter anglers to clean up the ice after fishing. This not only applies to trash, but fish as well.
It is not only unsightly, but it is illegal to leave fish, including minnows used for bait, behind on the ice. According to state fishing regulations, when a fish is caught, anglers must either immediately release the fish back into the water unharmed, or reduce them to their daily possession.
It is common practice for some anglers to fillet fish on the ice, which is allowed if fish entrails and other parts are removed from the ice and properly disposed of at home.
In addition, all trash, including aluminum cans, cigarette butts and Styrofoam containers, must be packed out and taken home.
Watchable Wildlife Checkoff on State Tax Form
North Dakota citizens with an interest in supporting wildlife conservation programs are reminded to look for the Watchable Wildlife checkoff on the state tax form.
The state income tax form gives wildlife enthusiasts an opportunity to support nongame wildlife like songbirds and birds of prey, while at the same time contributing to programs that help everyone enjoy all wildlife.
The checkoff – whether you are receiving a refund or having to pay in – is an easy way to voluntarily contribute to sustain this long standing program. In addition, direct donations to the program are accepted any time of year.
Learn more about Watchable Wildlife program activities online.
Nonresident Any-deer Bow Licenses
The North Dakota Game and Fish Department will have 607 any-deer bow licenses available to nonresidents in 2019.
Applicants must apply online. Paper applications are not available. The deadline for applying is March 1.
Up to five hunters can apply together as a party. A lottery will be held if more applications are received than licenses available. Any remaining licenses after March 1 will be issued on a first-come, first-served basis.
The number of nonresident any-deer bow licenses available is 15 percent of the previous year's mule deer gun license allocation. The Game and Fish Department issued 4,050 mule deer licenses in the 2018 deer gun license lottery.
Elk, Moose, Bighorn Sheep Deadline
Elk, moose and bighorn sheep applications must be submitted online before midnight March 27.
Apply online, beginning in mid-March. Paper applications are not available.
Hunters who have received a license through the lottery in the past are not eligible to apply for that species again.
Fisheries Division Recognizes Harvey Wildlife Club
The North Dakota Game and Fish Department has honored the Harvey Wildlife Club for its ongoing efforts to develop and maintain public use facilities at numerous lake and recreation areas.
The club was recognized for its construction of boat ramps, courtesy docks, fishing piers, roads and parking areas at many lakes, including Harvey Dam, Antelope Lake, Goose Lake and Coal Mine Lake.
The Game and Fish Department's fisheries division annually presents a certificate of appreciation to an organization that has signed on as a cooperating partner in local projects.
Kreft Earns NDWF Award
According to the NDWF, the award goes to an individual who is making a significant contribution to the management and/or restoration of wildlife.
Kreft is the Department's primary contact on development projects that impact aquatic resources, as well as those pertaining to highway and bridge construction. He has provided consultation and recommendations to avoid, minimize, and/or mitigate the impacts to the state's wildlife and their habitats.
Earth Day Patch Contest
The state Game and Fish Department's annual Earth Day awareness campaign is accepting entries for design of a 2019 Earth Day patch. North Dakota students ages 6-18 are eligible to participate. The deadline for submitting entries is March 15.
The Game and Fish Department will announce a winner in three age categories – 6-9, 10-13 and 14-18. Each winner will receive a pair of binoculars. The final patch design will be chosen from the three winners.
The winning design will be used on a patch given to members of Girl Scouts, Boy Scouts, 4-H clubs and any school participating in Earth Day cleanup projects on state-owned or managed lands in North Dakota in April and May.
The patch should incorporate some aspect of Earth Day – celebrated April 22 – or keeping North Dakota clean. It must be round and three inches in diameter. There is a limit of five colors on the patch, and lettering must be printed. Name, address, age and phone number of the contestant must be clearly printed on the entry form. Only one entry per person is allowed.
Earth Day contest rules and entry forms are available online. For more information, contact outreach biologist Pat Lothspeich by email at ndgf@nd.gov, or call 701-328-6332.