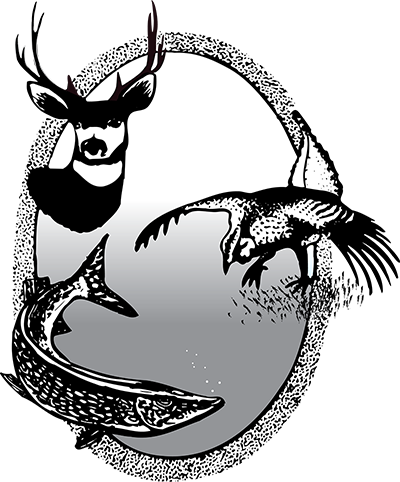 Spring Pheasant Count Up from Last Year
2019 Upland Game Seasons Summarized
After two years of lower upland game populations, fewer hunters pursued these game birds last fall. With that said, North Dakota's 2019 pheasant and sharp-tailed grouse harvests were down from 2018, while the number of Hungarian partridge taken last year was similar to the year before, according to statistics compiled by the state Game and Fish Department.
Upland game management supervisor Jesse Kolar said the overall harvest was down despite slight increases in most population survey estimates.
"This was likely due to continued declines in hunter numbers and hunter days afield following lower population trends," Kolar added. "We also still have lower densities of upland game birds in areas that traditionally had much of the harvest – pheasant numbers were still low in the southwest and sharptail numbers remained low in the badlands."
Nearly 50,000 pheasant hunters harvested 256,800 roosters (down 25%) in 2019, compared to 59,400 hunters and 342,600 roosters in 2018.
Counties with the highest percentage of pheasants taken were Hettinger, Divide, Bowman, Williams and McLean.
In 2019, 14,000 hunters harvested 34,300 sharp-tailed grouse (down 34%), compared to 15,200 hunters and 51,800 birds in 2018.
Counties with the highest percentage of sharptails taken were Mountrail, Burleigh, Ward, Stutsman and McKenzie.
Last year, 11,900 hunters harvested 32,600 Hungarian partridge (up 5%). In 2018, nearly 12,500 hunters harvested 31,200 Huns.
Counties with the highest percentage of Huns taken were Mountrail, Ward, McLean, Williams and Divide.
Spring Breeding Duck Numbers
Big Cat Swims Another Day
Watchable Wildlife Photo Contest
While contest guidelines for the North Dakota Game and Fish Department's Watchable Wildlife Photo Contest have change little from previous years, photographers are reminded to follow the guidelines for submitting their work.
Photographers who want to submit photos to the contest should go the Game and Fish Department's website at gf.nd.gov/photo-contest. Then it is a matter of providing some pertinent information about the photo and uploading it.
Doing so helps both with ease of submitting photos for the photographer and managing those images for Game and Fish staff.
The contest is now open and the deadline for submitting photos is October 2. For more information or questions, contact conservation biologist Patrick Isakson at pisakson@nd.gov.
The contest has categories for nongame and game species, as well as plants/insects. An overall winning photograph will be chosen, with the number of place winners in each category determined by the number of qualified entries.
Contestants are limited to no more than five entries. Photos must have been taken in North Dakota.
By submitting an entry, photographers grant permission to Game and Fish to publish winning photographs in North Dakota OUTDOORS, and on the Department's website.
Application Deadlines
Hunters are reminded the pronghorn application deadline is August 5 and the deadline for swan permits is August 12.
Staff Notes