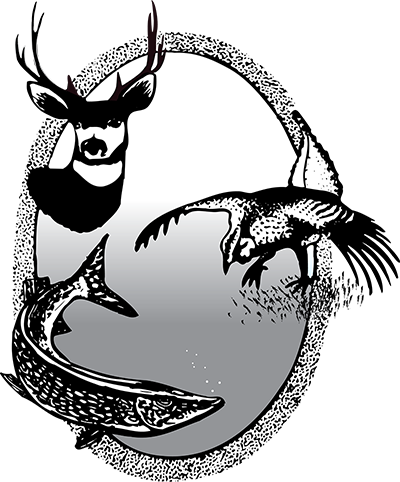 The arrival of the March-April issue of North Dakota OUTDOORS in your mailbox or online is good news because that means winter is behind us.
Well, let me back up a bit.
Understanding that we are at the mercy of Mother Nature in all things weather here on the Northern Plains, we hope – knock on wood – that winter is simply a memory as we slide into spring.
Warmer weather means open water fishing across the state, something this issue of NDO focuses on. In this issue, readers will find, among other things, reports from Game and Fish Department fisheries managers about fish populations in 400-plus waters, fish stocking information from around the state and noteworthy adjustments to North Dakota's 2020-22 fishing proclamation.
That last item I just mentioned includes a change in the proclamation concerning new fish fillet packing rules. While we never like to add regulations and aim to keep those that we do implement simple, the feedback we've received from anglers about over limits and the difficulty our game wardens have had in determining how many fish are packaged when frozen in a "ball," a change was necessary. In order to fairly distribute the fishing resources, we felt it was prudent to enact a change in the packing regulations.
While I've often praised in this space North Dakota's rich and celebrated hunting heritage, I strongly agree the same can be said for fishing in the state. People, no matter their age, are passionate about the fishing opportunities – from urban waters located close to communities, to the more celebrated fisheries like Sakakawea and Devils Lake – found from border to border. Places to fish in North Dakota are many and the opportunities to bend uncountable fishing rod tips are outstanding.
Knowing this, understanding how good the fishing opportunities are when water is plentiful across the landscape, and has been for some time, we need to focus on safeguarding these natural resources today and for years to come.
That's why it's imperative anglers and other water recreationists strictly adhere to the guidelines and laws that aid in the forever battle against the introduction and spread of aquatic nuisance species.
In the February 2020 issue of this magazine, it was reported in an enforcement division review article that there were 153 ANS violations in 2019. That feels like a lot and certainly is when you consider it takes only one incident for anglers and other water enthusiasts to ignore regulations in place to stop the introduction and spread of invasive species.
For many years now, the Game and Fish Department has been diligent in its education effort on aquatic nuisance species and the precautions necessary to protect our natural resources. This effort, certainly, will continue.
To learn more about aquatic nuisance species, ANS regulations and boat cleaning recommendations, I encourage you to visit the Game and Fish Department's website.
I also urge all of you, as we ease into spring, to wet a line, go for a hike, get outside and enjoy North Dakota's great outdoors.