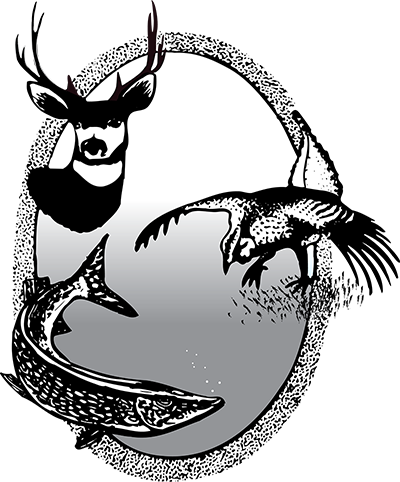 North Dakota Quality of Life
Authors and Contributors
Perhaps most important to successfully managing these fisheries is to have a strong starting point. Since I lived/worked through the drought conditions of the late 1980s and early 1990s, I've witnessed the dramatic changes in North Dakota's land and waterscape beginning in 1993.
Up until a few years ago, it seemed like every year we were setting records on the number of fishing lakes (many of them very good lakes), angler participation and license sales. During the past 20-plus years, we have lived through a time when moisture has been excessive, resulting in more than 400 fishable water bodies.
Lastly, resident (and nonresident) anglers are truly fortunate to have the nation's best fisheries staff working for them.
I've visited most of the 400 lakes across the state, traveled hundreds of thousands of miles on North Dakota's graveled backroads, and even tagged along over the years with our fisheries crews, touching on every one of the 2,000-plus miles of Missouri River System shoreline. I've witnessed firsthand what the fisheries staff gets done in a day – and it's truly world-class. Collectively, they've done a fantastic job of providing fish in our waters and connecting those fish with anglers
---
ANS Fee for Motorboats
In 2019, state lawmakers created an aquatic nuisance species fund in the state treasury to assist in ongoing ANS outreach and monitoring efforts around the state.
This new state law, effective January 1, 2020, establishes an ANS fee of $15 for each motorized watercraft registered in North Dakota to run concurrent with the three-year watercraft registration period.
For motorized watercraft operated on North Dakota waters and not licensed in North Dakota, the law also established an ANS fee of $15 to be paid for each calendar year, and requires display of an ANS sticker on the watercraft.
North Dakota watercraft owners are reminded that 2020 is the first year of the new three-year registration period. Watercraft registrations must be renewed online by visiting My Account at the Game and Fish Department's website, gf.nd.gov. A credit card is required.
The price to register motorboats in North Dakota under 16 feet in length, and all canoes, is $18; motorboats from 16 feet to less than 20 feet in length is $36; and motorboats at least 20 feet in length is $45. Fees are prorated.
2020-22 Fishing Regulations
The 2020-22 North Dakota Fishing Guide has a new look. The 52-page document offers the same information, but in a much more user-friendly format. Anglers can find the guide online, or at Game and Fish Department offices and license vendors throughout the state.
Noteworthy regulation changes include:
Fish may be filleted for transport, unless size limits apply, under the following conditions: Each individual portion of the meat removed from a fish is considered a fillet (fish cheeks and pectoral girdles (wings) are not considered as fillets and are legal to transport); two fillets are counted as one fish; and the packaging of fish must be done in a manner so that the fillets can be readily separated and counted. If fillets are frozen, they must be packaged so that the fillets are separated and thus can be easily counted without thawing. View examples here.
Lake Ashtabula and Whitman Dam are added to the list of waters where darkhouse spearfishing is not allowed.
The smallmouth bass daily limit increased from three to five in the Missouri River and lakes Sakakawea, Oahe, Audubon, Darling, Ashtabula and Heart Butte.
Area and time for paddlefish extended snag-and-release days is expanded.