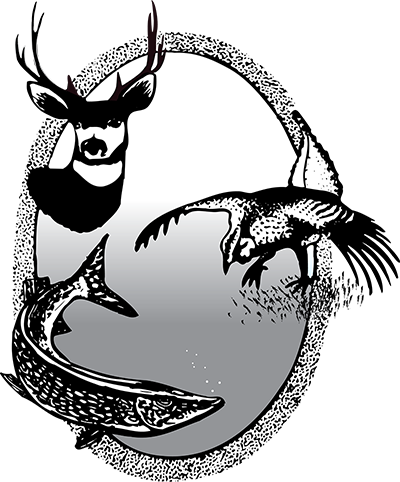 Authors and Contributors
Chronic wasting disease takes its time and the outcome is always the same.
Once a deer, elk or moose is infected with the disease, it can take on average 18 months or longer before the animal rapidly loses body condition, starts to act strange, becomes emaciated and dies.
There are a lot of strong opinions about baiting, Bahnson said, and some people have a hard time accepting the restrictions.
"But it's undeniable that baiting is a thing that we have the ability to stop doing in order to reduce the overall risk," he said. "We don't pretend to say that it's going to stop all deer from congregating. We absolutely know that deer congregate in certain times of the year. We know that they are social animals. That being said, it is a way that we can reduce the overall number of those high-risk contacts."
Testing in North Dakota for the invariably fatal disease began in 1998 with roadkilled, sick and suspect animals. In the early 2000s, Game and Fish increased CWD surveillance efforts by annually collecting samples from hunter-harvested deer, elk and moose.
The Department has collected thousands of samples from (mostly) deer, elk and moose over the years. Typically, surveillance efforts from hunter-harvested deer focuses on a third of the state on a rotating basis, and those areas where wildlife managers are trying to manage for CWD.
Last year, the Game and Fish Department collected about 3,500 samples from hunter-harvested animals. And like most years, 300-400 of those samples were from each hunting unit where CWD has been confirmed.
"Because, again, we can live with CWD at low infection rates, probably indefinitely," he added. "If we say it's a hopeless endeavor, if we give up and let those infection rates blow out of control, then it truly will be a hopeless situation."
Transporting Big Game
The following lower-risk portions of the carcass can be transported:
Meat that has been boned out.
Quarters or other portions of meat with no part of the spinal column or head attached.
Meat that is cut and wrapped either commercially or privately.
Hides with no heads attached.
Skull plates with antlers attached with no hide or brain tissue present.
Intact skulls with the hide, eyes, lower jaw and associated soft tissue removed, and no visible brain or spinal cord tissue present.
Antlers with no meat or tissue attached.
Upper canine teeth, also known as buglers, whistlers or ivories.
Finished taxidermy heads.
Hunter-harvested Surveillance
Surveillance efforts during the 2020 hunting season will focus on areas where CWD has been previously detected. If you harvest an animal from one of these areas, drop off the tagged head at one of the collection sites.
Every effort will be made to provide results within 3 weeks. However, delays may occur due to COVID-associated challenges.
Results from lottery licenses (gun, youth, moose, muzzleloader, elk) can be accessed through your Game and Fish account.
For nonlottery licenses (archery), results will be provided via email or text message, based on your preferred communication method as listed on your Game and Fish account.