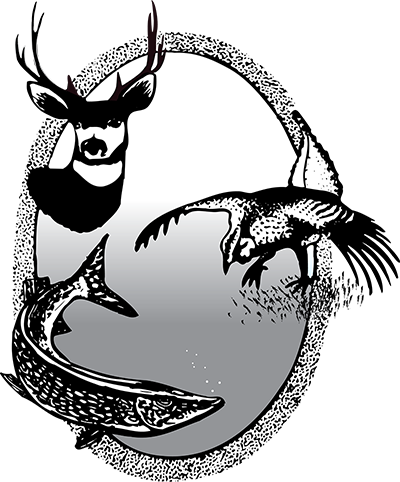 Chronic Wasting Disease - Surveillance and Collection Sites
(last updated - 2019 Season)
---
Collection Sites | Results | Drop-Off Instructions
Testing Elk, Moose, and Deer Prior to Deer Gun Season
---
Collection Sites
---
Test Results
Hunters will be notified of testing results within 2-3 weeks via email or text message, based on their preferred communication method as listed on their Game and Fish account. To add or update contact information, go to "My Account".
Drop-Off Instructions
Fawns and head-shot animals cannot be tested. If you are unsure of the age or condition of your animal, submit it and we will assess it.
Remove head from carcass, leaving 4-6 inches of neck attached to the head.

Remove antlers if you wish to keep them.
The NDGF carcass tag must stay with the meat.

Ensure that North Dakota Game and Fish Department license tag is still attached to head or affix new, filled-out ID tag (available at site). UNLABELED HEADS CANNOT BE SAMPLED.
Place tagged/labeled head in barrel.
Taxidermy Heads: After the cape and antlers are removed, affix new ID tag to the remainder of the skull and place in barrel.
European Mount Heads: Take the head to a NDGF district office to be sampled. Note: Transportation restrictions may apply,.
For questions or concerns call 701-220-4990.
Freezer Sites
For sites with collection freezers, follow the instructions above then..
Place tagged/labeled head in plastic bag (inside freezer) and knot.
Place bag in freezer.
Text or call 701-220-5897 to notify us that you have dropped off a head.

Be sure to include the drop off location.
---
Testing Elk, Moose, and Deer Prior to Deer Gun Season
During the elk, moose and deer bow seasons, heads may be dropped off at one of the locations listed below.
     (During and after the deer gun season, deer and elk heads may be dropped off at any of the deer gun season collection sites.)
(NOTE: A carcass or head of a white-tailed deer or mule deer taken from deer hunting units 3A1, 3B1 or 3F2 in North Dakota; a moose from moose hunting unit M10; or an elk from elk hunting unit E6; may not be transported to a collection site outside of the unit. Exceptions: deer heads taken in units 3A1 or 3B1 may be transported between those units, and moose heads taken in unit M10 may be delivered to the collection sites at the Williston Game and Fish office, the North Dakota State Fairground, Crosby or Kenmare.)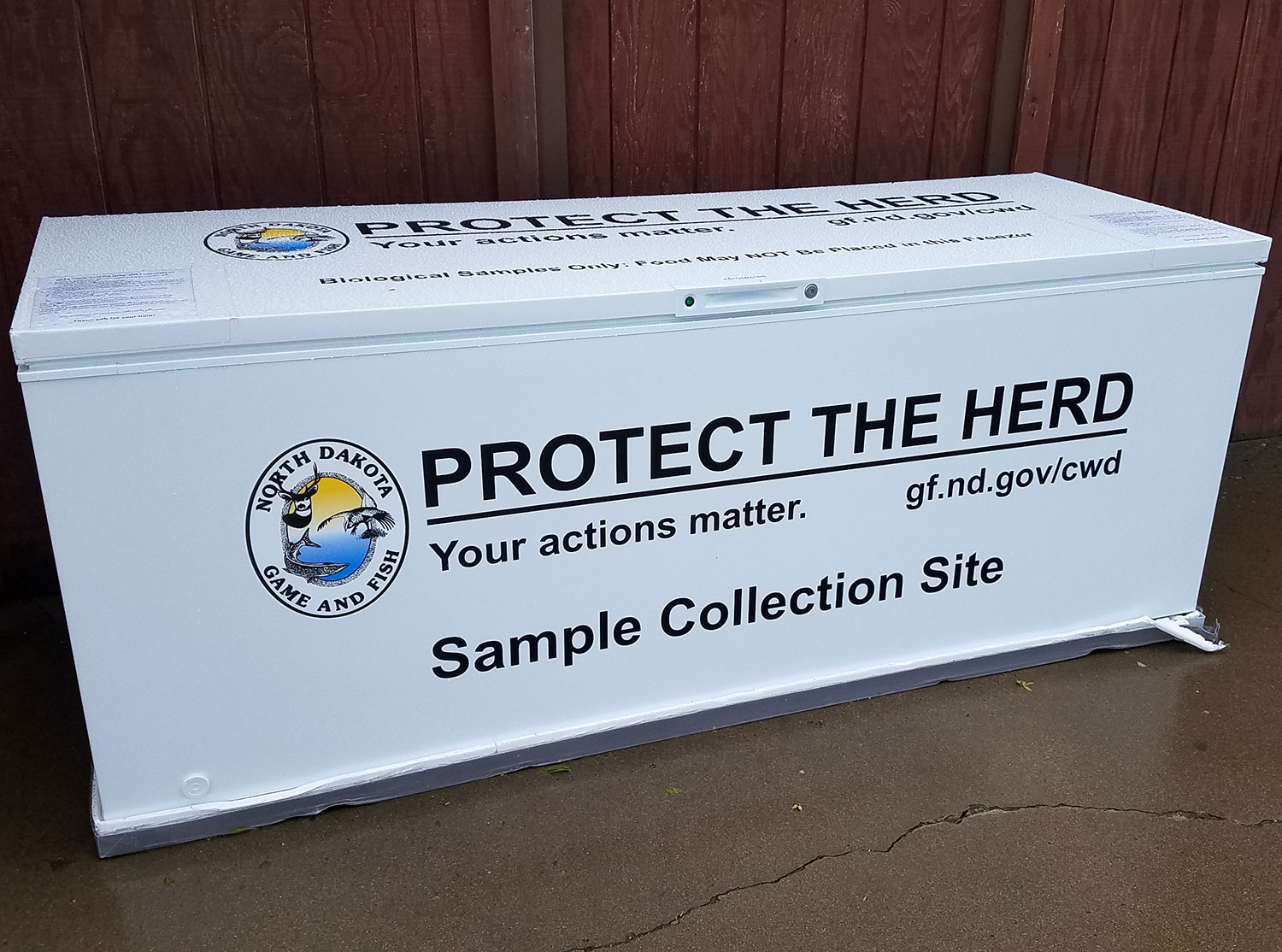 Bismarck - Game and Fish Department Wildlife Health Lab**
Crosby - Divide County Sheriff's Office
Devils Lake - Game and Fish Department District Office**
Dickinson - Game and Fish Department District Office**
Fort Yates - Prairie Knights Casino and Resort
Jamestown - Game and Fish Department District Office**
Kenmare - Des Lacs National Wildlife Refuge Visitor Center
Minot - State Fair Grounds
Walhalla - North Dakota Forest Service Walhalla Office
Williston - Game and Fish Department District Office
**Open during business hours only.
If you wish to keep the head, you may also bring it to one of the Game and Fish Department offices to be sampled during business hours.
Sites that are not staffed during business hours will have freezers available where heads can be dropped off. Drop-off instructions can be found above and on each freezer.