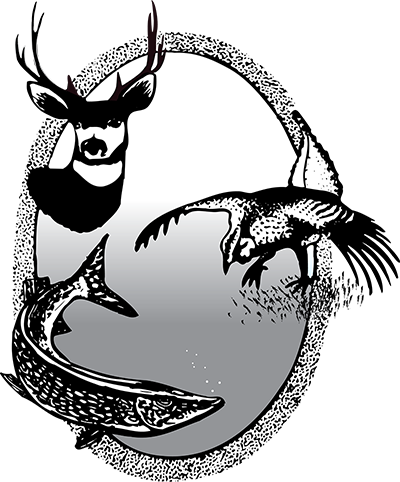 Authors and Contributors
Tentative 2022 Season Opening Dates
The North Dakota Game and Fish Department annually provides its best estimate for opening dates to help hunters prepare for hunting seasons.
You can view tentative dates here.
Salmon Spawn Completed
Coyote Catalog Available
The North Dakota Game and Fish Department and North Dakota Department of Agriculture are again opening the Coyote Catalog, a statewide effort designed to connect committed hunters and trappers with landowners who are dealing with coyotes in their areas.
Landowners can sign up on the Department of Agriculture website. Hunters and trappers can sign up online here.
Anyone who registered for the Coyote Catalog in the past must register again to activate their names on the database.
Throughout winter, hunters or trappers may receive information on participating landowners, and they should contact landowners to make arrangements.
Landowners experiencing coyote depredation of livestock should first contact the U.S. Department of Agriculture Wildlife Services.
The Coyote Catalog will remain active through March 31.
For more information, contact Ryan Herigstad at Game and Fish, 701-595-4463; or Colby Lysne, at the Department of Agriculture, 701-390-7515.
NDO Calendar Available
The 2022 North Dakota OUTDOORS calendar is available for ordering online.
The calendar features outstanding color photographs of North Dakota wildlife and scenery, and includes season opening and application deadline dates, sunrise-sunset times and moon phases.
Calendars are also available via mail order. Send $3 for each, plus $1 postage, to: Calendar, North Dakota Game and Fish Department, 100 N. Bismarck Expressway, Bismarck, ND 58501-5095.
The calendar is the North Dakota OUTDOORS magazine's December issue, so current subscribers should have already received it in the mail.
Staff Notes