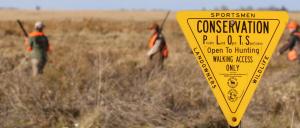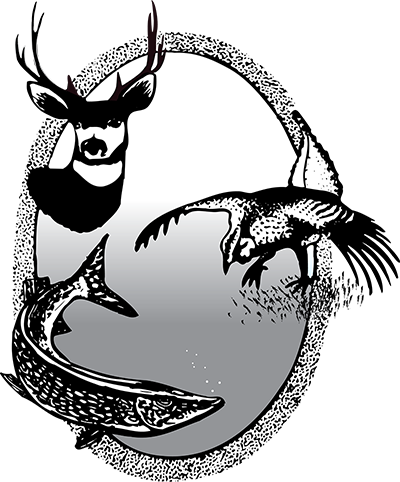 PLOTS Guide - Introduction
The Private Land Open To Sportsmen program took root in the 1997 legislative session when lawmakers authorized the Game and Fish Department to establish programs for landowner assistance that encouraged public access to private lands for hunting.
PLOTS, and the program's unmistakable upside down triangular yellow signs, is a staple on North Dakota's rural landscape and likely recognized by most hunters.
While some things have changed with the PLOTS program over the last two-plus decades, what remains the same is the three pillars of the program – represented by the three-sided signs – landowners, sportsmen and wildlife.
The Game and Fish Department's attention to these three things continues to drive the program on a landscape that has lost a lot of its critical wildlife habitat, much of it CRP, in the last 10-plus years.
Understanding that, the Department's PLOTS program continues to grow, adding acres for North Dakota hunters in pursuit of wild game.
The number of PLOTS acres made available to hunters grew from about 730,000 acres in 2015 to 762,000 acres in 2018.
Acre numbers continue to trend in the right direction as there will be 791,000 acres available as we head into fall.
The Game and Fish Department's Private Land staff, and willing landowners, should be commended because a lot of work went into securing those extra 30,000 acres.
Of course, this is welcome news for hunters, as it is the Department's aim to maintain the highest amount of quality habitat in the program as possible.
I write this most years in this space, and will continue to do so, as a reminder that when hunters find a PLOTS tract they want to hunt, that they treat the land and landowners with respect.
That includes not cleaning your harvested game in an approach where others can see, and picking up your trash when you leave.
The Department's PLI personnel work hard with willing landowners to secure these acres and both parties embrace the understanding that hunters will leave little trace.
As I write this in early July, the landscape across much of North Dakota looks wonderful thanks to timely precipitation and summer heat.
Come fall, I expect good hunting opportunities for those willing to venture off the beaten path.
I encourage everyone to be safe this fall while enjoying what our great state of North Dakota offers across its vast rural landscape.