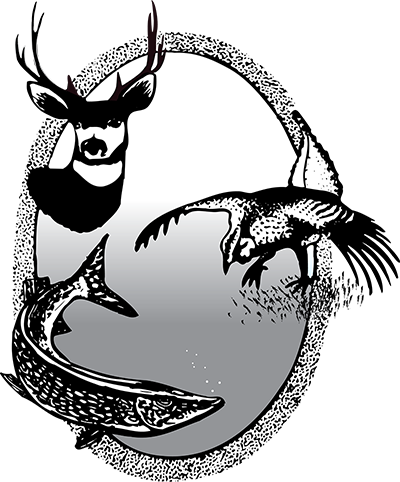 PLOTS Guide - Introduction by Cayla Bendel
(Last updated August 2022)
Sounds of Fall
Friday, we wait for Scott to get off of work to head west for grouse opener but Fins and I sneak in an hour at yet another wildlife management area near town, the one Scott initially recommended, and I stubbornly ignored.
Even from the parking area I can see a single tree with a half-dozen doves in it. We head toward the lone tree and one straggler, a late-to-fly dove meets its demise. Finley brings it to hand and we setup at the base of the tree hoping others will return.
Finley's ears perk at each flock of ducks that passes overhead and at the distant crow of a rooster pheasant. We enjoy another hour together listening to the start of fall, clean and pack our few doves.
Whether it's a solo endeavor, the camaraderie of friends, family, or coworkers that feel like both, a Tupperware sandwich date night, or simply a chance to sharpen your shooting for other pursuits, dove season offers the perfect start to hunting season. All week I've watched the pep in Fins step and the twinkle in his eyes that I haven't seen in months, and that was reward enough. I imagine, even after all that missing at fast-flying birds, there's a twinkle in mine too. It's back.

Tips for Dove Hunting
Localized areas that tend to have more doves are landscapes with a combination of trees, pasturelands, hay lands, croplands and water sources. When it comes to crops, wheat, barley, canola and sunflowers are best, but sometimes doves use odd areas along the edges of corn and soybean fields.
In North Dakota, dove season opens September 1, but doves will migrate south when the weather turns cold, so usually the best dove hunting is during the first week of September.
Recommended shot sizes for doves are 7, 71/2 and 8. Purchase ammunition sooner rather than later as it may be hard to come by during hunting season.
Dove hunting can involve a lot of missing, so don't be discouraged if there's more missing than hitting — that's normal. Bring a couple of boxes of shells when you go.
Doves can be difficult to find once downed due to their small size and neutral grey color. Only drop birds into heavy cover if you are using a dog to assist in retrieval.
Like any migratory game bird, doves might be carrying a metal leg band. If you harvest any birds with bands, report the band numbers at: reportband.gov.
Never shoot at doves sitting on powerlines or other objects — it is not safe, and in some cases, illegal.
Doves are great table fare, and three to four birds make the right portion for the average person, but weather conditions can be hot when dove hunting so be sure to get your birds cleaned soon after hunting.