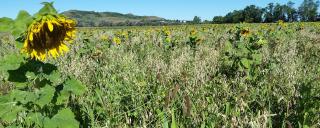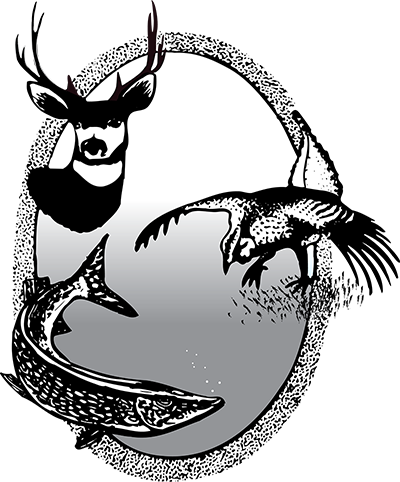 The Department provides annual establishment and rental payments for developing a winter wildlife food source through the Working Lands Program.
General Program Guidelines
The Department and the Landowner will work together to determine preferred wildlife food plot locations. Wildlife food plots should be located near winter cover (multi-row tree/shrub planting, natural woody areas, large cattail slough or winter cover). Wildlife food plots must be pre-planned in advance and devoted as a winter wildlife food source. Wildlife food plot payments will not be made for crops that become unharvestable due to flooding, hail or other events.
Small grains such as wheat, barley and oats and row crops such as sunflowers and corn are suitable for standard wildlife food plots. However, multi-species blended mixes and diverse, full-season cover crops are also suitable, and even preferred in some cases.
No establishment or rental payments will be provided for wildlife food plots planted on native grassland or newly broken native grassland. The Department recommends planting wildlife food plots on existing cropland, ensuring that native grasslands are not fragmented and remain intact. Wildlife food plots can also be planted on lands enrolled in CRP as per CRP rules and regulations; the Department will not provide a rental payment for wildlife food plots planted on CRP, as USDA already provides a rental payment.
Payment Rates
Establishment payment of $70 per acre for standard food plots (corn, sunflowers etc.).
Soil rental payment based on County Average Non-Irrigated Cropland Cash Rents (compiled by ND Dept. of Trust Lands).
The Department may provide seed for wildlife food plots – depending upon availability of seed.
Landowner must agree to:
Use a reliable seed variety which has dependable germination and vigor.
Allow the Department to sign and publicize the wildlife food plot and adjacent access acres as open to walk-in hunting.