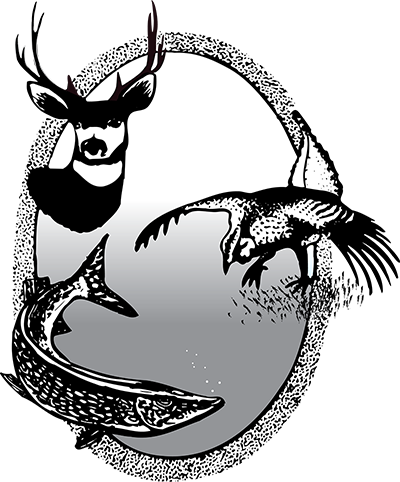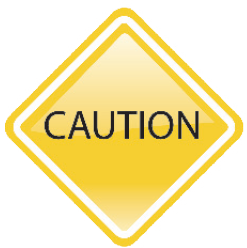 Commonly infected wildlife

Is this animal infected?
Many species of freshwater fish and salmon can be infected
Affected animals have worms that may be coiled in muscles, or in cysts within internal organs
Worms vary in length (from 1/8 inch-1/2 inch)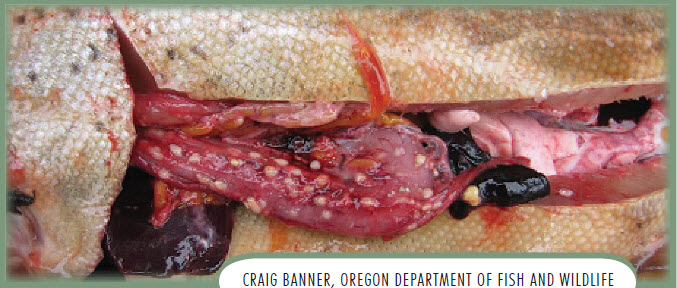 Can I get it?
Yes
By consuming raw or undercooked fish
People can develop mature tapeworms in their intestines
 
How bad can it get?


Medications can kill and remove the worms.
Protect myself and others
Kill the worms!

Cook fish to 165°F for 5 minutes or
Freeze at 0°F for 24 hours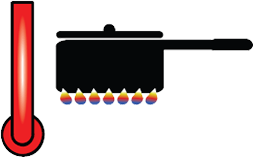 165 °F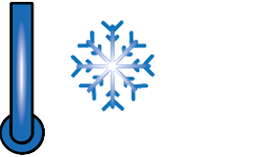 0 °F
Symptoms in humans
Most people have no or mild symptoms:

Fatigue
Diarrhea
Dizziness
Weight loss
Vomiting
Itchy anus

Massive infection may cause:
Additional symptoms may include:

Loss of appetite
Paleness
Shortness of breath
Weakness
Confusion
Safe for pets?
Cook or freeze first
These worms can survive and grow in dog intestines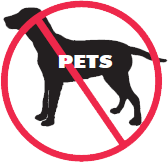 What causes it?
A tapeworm called Diphyllobothrium
Commonly known as broad fish tapeworm
It can grow to 30 feet in length in human intestines