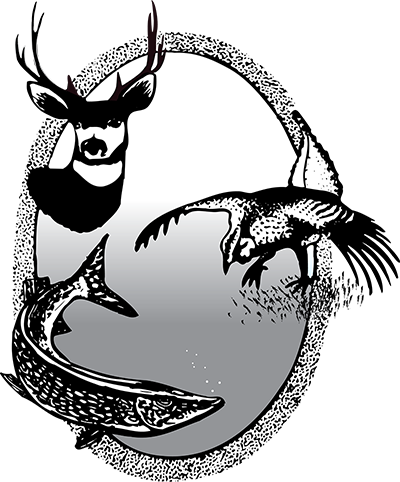 Trout Family: In North Dakota, members of the trout family are all introduced. Trout are beautiful fish, sporty to catch and fine eating. North Dakota habitat does not provide the conditions for trout to spawn and reproduce successfully. They must be grown in a hatchery and stocked into area lakes.
---
Chinook Salmon Identification
Spotted similar to a rainbow trout
Long anal fin that contains 15-17 rays
In late fall when they reach spawning conditions, chinook darken in color and gradually deteriorate until death
Chinooks thus vary from silvery to nearly black
Notes
Chinooks, also called king salmon, are stocked in Lake Sakakawea and provide anglers with a great fight on hook and line.
North Dakota conditions prevent chinooks from reproducing successfully. They are the largest trout found in North Dakota.