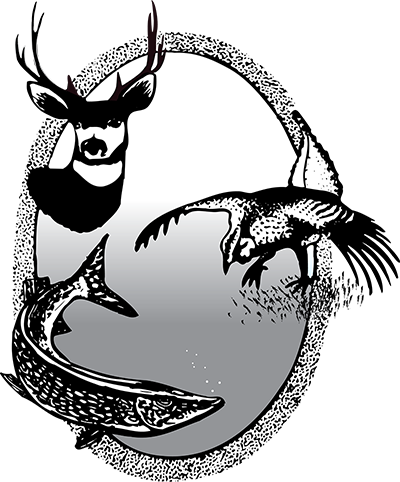 General Information
Hunters and trappers are required to purchase licenses, except any resident, or member of his or her family permanently residing with him or her, may hunt small game, trap or use cable devices during the open season without a license upon land owned or leased by him or her, but otherwise is governed by seasons, limits and all other regulations.
Residents do not need a license to take unprotected species of wildlife (prairie dogs, rabbits, skunks, ground squirrels). Nonresidents hunting only unprotected species of wildlife need only a nongame license.
A resident who is on leave and on active duty with the United States military may hunt small game or trap during the season without a license. Contact the Department for details.
Eligibility
Hunter Education Requirement – Hunters born after December 31, 1961 must have passed a certified state or provincial hunter education course in order to purchase a North Dakota hunting license. Exceptions: Persons who hunt only on land they own or operate, and youth under age 12 may hunt if they have appropriate licenses. In addition, individuals who are 12 years of age and older who have not taken the hunter education course may receive an apprentice hunter validation that enables them to hunt small game (includes waterfowl) and deer for one license year. An individual who was issued an apprentice license in 2020-21 may receive another for one additional license year.
Minimum Age – There is no minimum age for hunting small game, waterfowl or furbearers, but anyone under age 15 afield with firearms must be licensed and under direct supervision (must be able to have unaided verbal contact) of a parent, guardian or adult authorized by their parent or guardian.
Licenses – Valid in either paper or electronic format. No person may give away, barter or sell an issued license. Licenses are nontransferable.
How to Purchase a License
Licenses may be purchased online or in-person at a North Dakota Game and Fish Department office or at a retail license vendor.
(Note: Please allow for mailing time when purchasing a deer bow tag from any of these options as tags must be printed and mailed from the main Department office.)
Lotteries
Due to demand exceeding availability, the following licenses are allocated by lottery: bighorn sheep, elk, moose, pronghorn, tundra swan, turkey, white-tailed and mule deer.
Hunting Licenses Resources
---
― Other Miscellaneous License and Permit Applications ―
(Ex. Dog Training, Scientific Collection, Fishing Tournaments, Guide and Outfitter, etc.)