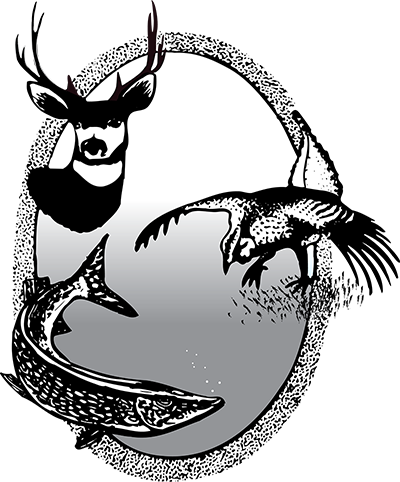 Authors and Contributors
For years, I've often ended this column in one way or another with the words "North Dakota's great outdoors."
This is certainly not by accident.
I fully believe that North Dakota is a special place for many reasons, including the opportunities afforded those who enjoy venturing outdoors. Without mistake, the animals that inhabit the state's diverse landscapes and the hunting and fishing opportunities available year-round play a significant role in why many people are proud to call North Dakota home.
"North Dakota's great outdoors" is often on display in this magazine, no matter the month. The Watchable Wildlife Photo Contest winners, published in the January issue of North Dakota OUTDOORS, is a good example.
With a record number of entrants in the nearly 30-year-old contest, photographers did a wonderful job of providing slices of "North Dakota's great outdoors" with images of animals commonly seen – ring-necked pheasant, coyote, whitetail fawn and a red fox pup – to a secretive bird, the Virginia rail, that seldom shows itself to passersby.
The overall winner of the contest was a photograph of three bighorn sheep near Fairfield, north of Interstate 94 in western North Dakota.
Publication of this bighorn sheep photograph was timely because in this issue of NDO, Game and Fish Department wildlife managers discuss options in removing about 20 bighorns south of I-94.
Readers will learn the bighorn sheep population south of I-94 has long dealt with disease and to rebuild a healthy population in that area, all the infected animals must be harvested first.
While the state's bighorn sheep population in western North Dakota provides limited hunting opportunities for those lucky enough to draw a once-in-a-lifetime license, simply knowing that these magnificent, surefooted animals exist in the rugged badlands is important to many people. They are certainly a significant component of "North Dakota's great outdoors."
Also, in this issue of North Dakota OUTDOORS, readers will find the results of the deer, turkey and pronghorn lottery from 2019.
Knowing how seriously many people who live in North Dakota take their deer hunting, I suspect the lottery results will be read with great interest. Of note, the number of deer gun licenses made available to hunters in 2019 was up for the fourth year running, which is a trend we hope to see continue.
While it's likely premature to start thinking about the transition from winter to spring, I encourage you to get outside and experience what North Dakota's great outdoors has to offer this time of year.