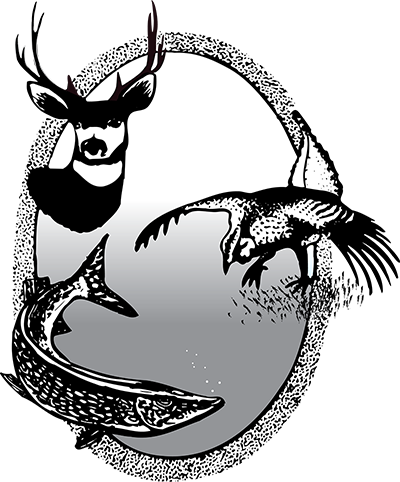 ArcGIS Explorer App | Avenza (Geospatial PDF) App
"Mobile Apps" are native applications, applications that are downloaded and installed on a mobile device. The ESRI ArcGIS Explorer App provides interactive map functionality and requires cell service to work properly in the field. Geospatial PDF apps such as Avenza do not require cell service to work in the field if maps are downloaded prior to entering an area with spotty or no cell service.
Both will work with a smartphone's GPS to locate the phone's current position on a map.
Support For ArcGIS Explorer: The North Dakota Game and Fish Department is unable to provide support for problems that may be encountered when installing and using the ESRI ArcGIS Mobile App software. Please see the Esri support website for software information and installation help.
ESRI ArcGIS Explorer App
The North Dakota Game and Fish Department offers a variety of web based maps which can be viewed in a web browser. Additionally, these maps are accessible on mobile devices via the ESRI ArcGIS Explorer App.
Get the App
The ArcGIS app is a free download and can be found in the Apple App Store and the Google Play Store. It may also be downloaded onto a smartphone from the ESRI 'Apps for Smartphones and Tablets' page at http://doc.arcgis.com/en/arcgis-app.


---
Using ArcGIS Explorer
To find Department maps in the Esri ArcGIS Explorer app, search using 'ndgf'.
Note: You do not need to create an account when using this software on your smartphone. After launching the app, click on 'Continue Without Signing In' at the bottom of the screen.