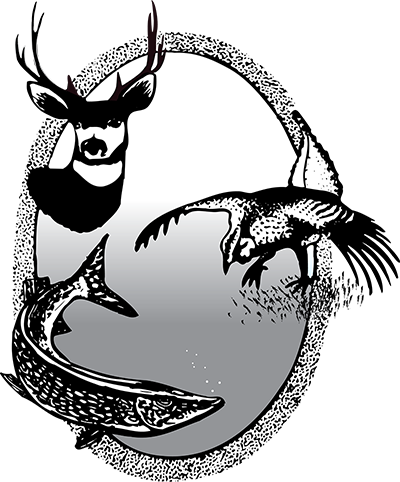 Jerad Bluem Named Wildlife Officer of the Year
Jerad Bluem, North Dakota Game and Fish Department district game warden stationed in Steele, is the state's 2018 Wildlife Officer of the Year. Bluem was honored recently by the Shikar-Safari Club International, a private conservation organization that annually recognizes outstanding wildlife officers in each state.
In a nomination letter sent to Shikar-Safari, chief warden Robert Timian said Bluem's district has many lakes, wetlands and public use areas that draw hunters, anglers and water recreationists to the area.
"Warden Bluem's communication efforts with landowners, hunters and anglers is outstanding," Timian said. "He is often mentioned for assisting those in need – whether it is helping load an angler's boat in less than ideal weather conditions, to providing a helping hand to a rancher in in search of escaped cattle. He has a caring attitude who consistently makes a positive impression on others."