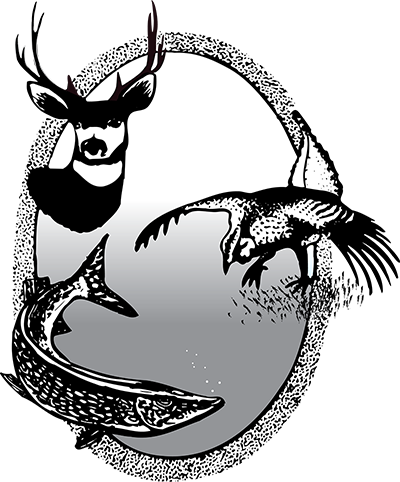 2018 Bighorn Sheep, Moose and Elk Harvests
Harvest statistics released by the North Dakota Game and Fish Department show overall hunter success during the 2018 season for bighorn sheep was 100 percent, 92 percent for moose and 65 percent for elk.
The department issued two bighorn sheep licenses and auctioned one. All three hunters harvested a bighorn ram.
The department issued 329 moose licenses last year. Of that total, 319 hunters harvested 294 animals – 138 bulls and 156 cows/calves. Harvest for each unit follows:
Unit

Hunters

Bulls

Cow/Calf

Success Rate

M5

    5

  3

     1

   80

M6

   14

  9

     3

   86

M8

   14

 13

     0

   93

M9

   93

 34

    49

   89

M10

M11

  107

   86

 50

 29

    52

    51

   95

   93
The department issued 418 elk licenses last year. Of that total, 380 hunters harvested 248 elk – 135 bulls and 113 cows/calves. Harvest for each unit follows:
Unit

Hunters

Bulls

Cow/Calf

Success Rate

E1E

E1W

   57

   37

 17

 10

    16

    17

   58

   73

E2

  128

 35

    35 

   55

E3

  125

 52

    40

   74

E4

E6

   22

   11

 17 

  4

     0

     5

   77

   82