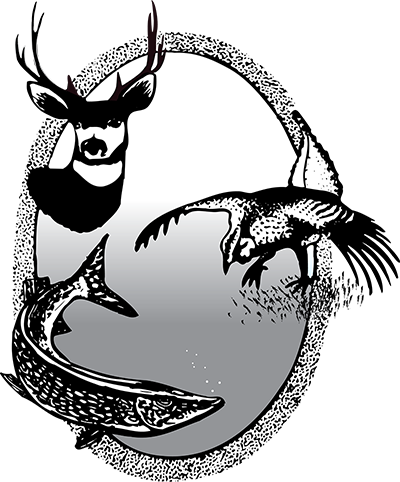 Biologists Can Help Landowners with CRP Offers
For the first time since June 2018, the U.S. Department of Agriculture is accepting applications for its voluntary Conservation Reserve Program. Private landowners can sign up at their local USDA Farm Service Agency office through Feb. 28, 2020.
Land that is not currently enrolled in CRP may be offered during the enrollment period, as well as contracts which expired on Sept. 30 of 2017, 2018 and 2019, and those expiring on Sept. 30, 2020.
"Many landowners have expired CRP, or will have CRP that expires this year; this is an opportunity that has not been available the past few years," said North Dakota Game and Fish private land section supervisor Kevin Kading.
This popular USDA program provides options for environmentally sensitive land by reducing soil erosion and improving water quality, but it also provides significant benefits to wildlife populations through the habitat it creates.
The habitat created by CRP makes it a great fit for the Game and Fish Department's Private Land Open To Sportsmen program. Private landowners may be eligible for additional incentives and cost-share by allowing walk-in hunting access to their CRP through PLOTS.
"Our private land biologists can help landowners put together a CRP offer that has a higher chance of being accepted," Kading said, "and we also have several other options available through PLOTS that can fit just about any operation."
Landowners can contact a private land biologist in their area at the numbers below, or visit the Game and Fish website at https://gf.nd.gov/plots/landowner/resources.
Bismarck – Levi Jacobson – 527-3764 (Burleigh, Emmons, Kidder, Morton, Oliver)
Devils Lake – Andrew Ahrens – 204-5227 (Bottineau, Cavalier, Grand Forks, Nelson, Pembina, Ramsey, Rolette, Towner, Walsh)
Dickinson – Jaden Honeyman – 260-3546 (Adams, Grant, Hettinger, Sioux)
Dickinson – Ryan Oberhelman – 495-2736 (Billings, Bowman, Golden Valley, Slope, Stark)
Harvey – Terry Oswald, Jr., – 399-9958 (Benson, Eddy, Foster, Pierce, Sheridan, Wells)
Jamestown – Renae Schultz, – 320-4695 (Barnes, Cass, Dickey, Griggs, LaMoure, Logan, McIntosh, Ransom, Richland, Sargent, Steele, Stutsman, Traill)
Riverdale – Ryan Huber – 527-8963 (Dunn, McHenry, McLean, Mercer, Renville, Ward)
Williston – Jens Johnson – 770-3815 (Burke, Divide, McKenzie, Mountrail, Williams)