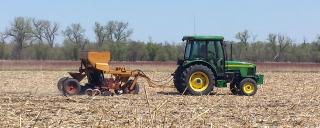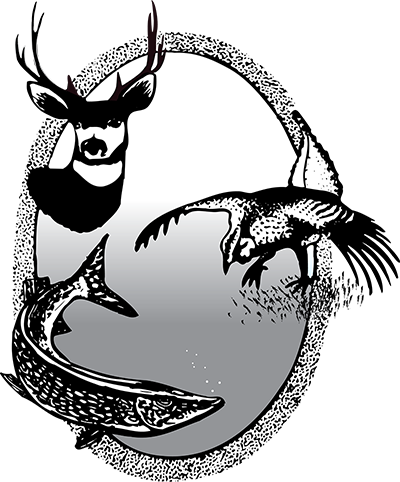 Below is a listing of contractors available to help landowners with habitat work. More contractors will be added as they signup.
Note: If you are a contractor wishing to add your business to this list, please fill out the online signup form here.
Swipe or click inside of table then use arrow keys on keyboard (← →) to scroll left and right.
Click here for a pdf version of this file | Click here for an Excel version of this file
Contractor Information
--- Swipe or click inside of table then use arrow keys on keyboard (← →) to scroll left and right. ---
Name
Contact Name
Email
Phone
Address
City, State, Zip
Website
Services Provided
Equipment
Comments (area of state, travel distance, other)
Aabsolute Concrete LLC
Casey
 
701-214-1600
1212 Simle Dr. Apt. 4
Bismarck, ND
 
Concrete
 
SE North Dakota
Agassiz Seeds
Pam Chesak
 
701-282-8118
445 7 St NW
West Fargo, ND
 
Seed
 
SE North Dakota
Aggregate Construction Inc
Robin Funke & Terry Sanders
 
701-852-2343
2015 6th St SE
Minot, ND
 
Gravel
 
NW North Dakota
Aggregate Industries
Dave
 
701-227-0174
711 Aggregate Industries Dr N
Fargo, ND
 
Concrete
 
SE North Dakota
Applied Ecological Services
Matthew Lasch
matt.lasch@appliedeco.com
952-447-1919
21938 Mushtown Rd
Prior Lake , MN
www.appliedeco.com
Native and/or introduced grass planting, Prescribed burning, Weed spraying, Weed clipping , Rotary mowing, Tree and shrub planting, Stream and shoreline stabilization, Wetland restoration.
45-65 HP tractors, No till seed drill (native seeding only), Broadcast seeder (native seeding only), 7' flail mower, John Deer Gator.
Specialists in native ecosystem restoration only. Although we are willing to travel, it will be site/project specific and will depend on size, scope of work, and timing. We would be more likely to install and manage a 1-5 year project rather than one individual task (i.e., full prairie/wetland restoration versus mowing only).
Baranko Bros.
Emil Baranko
 
701-483-5868
Box 820
Dickinson, ND
 
Dirt Work Work
Scraper, Dozer, Backhoe, Truck, Dragline, Blade
NW North Dakota
Basaraba Excating
Brent Basaraba
 
701-734-8143
37600 12th St SE
Wilton, ND
 
Dirt Work Work
Backhoe
SE North Dakota
Bemas Construction Inc
Larry Ames
 
303-210-2484
 
Devils Lake, ND
 
Gravel/Dirt Work Work
Scraper, Dozer, Backhoe, Truck, Dragline, Blade, Payloader
NE North Dakota
Bennett Construction
Frank Bennett
 
701-252-5214
912 13Th Ave SW
Jamestown, ND
 
Dirt Work Work
 
SE North Dakota
Benson County
Don Trinker
 
701-473-5496
 
Minnewaukan, ND
 
Dirt Work Work
 
NE North Dakota
Benson County Highway Supt.
Jason Knatterrud
 
701-473-5496
 
Devils Lake, ND
 
Roads
Blade
NE North Dakota
Benson Excavating
Tom Benson
 
701-247-2871
Box 132
Lakota, ND
 
Dirt Work
Dozer, Backhoe, Truck, Dragline
NE North Dakota
Berger Enterprises
Lavern Berger
 
701-739-1791
2248 26th St
Mekinock, ND
 
Dirt Work
Scraper, Dozer, Backhoe, Truck, Dragline, Blade
NE North Dakota
Beylund Construction
Steve Beylund
 
701-523-5380
RR2 Box 125
Bowman, ND
 
Dirt Work
Scraper, Dozer, Backhoe, Truck, Trackhoe, Blade
SW North Dakota
B-G Construction
Terry Glick
 
701-227-4150
 
Dickinson, ND
 
Dirt Work
Backhoe, Dragline
SW North Dakota
Binek Contruction
Dan Binek
 
701-523-3118
HCR 13 Box 16
Bowman, ND
 
Dirt Work
Scraper, Dozer, Blade
SW North Dakota
Bitco
Brian Bitner
 
701-224-8281
571 80th Street Ne
Bismarck, ND
 
Dirt Work
Scraper, Backhoe, Truck
SE North Dakota
Black Construction Inc.
Dean Black
 
701-622-3762
521 6 St
Devils Lake, ND
 
Dirt Work
Scraper, Dozer, Backhoe, Truck, Dragline, Blade
NE North Dakota
Bosch Excavating
Myron or Clyde Bosch
 
 
 
Linton, ND
 
Dirt Work
 
SE North Dakota
Bottineau Co. Highway Dept.
Rob
 
701-228-3698
314 5th St W
Bottineau, ND
 
Dirt Work
Scraper
NW North Dakota
Brezina Construction
Ken Brezina
 
701-293-0644
2605 N 2nd St
Fargo, ND
 
Dirt Work
Scraper, Dozer, Backhoe, Truck, Dragline, Blade
SE North Dakota
Brian & Cheryl Muehlberg
Brian & Cheryl Muehlberg
 
701-439-2983
8174 155th Ave SE
Wyndmere, ND
 
Well Drilling/Waterline Installing
 
 
Brian Kurtz
Brian Kurtz
 
701-224-9061
 
Bismarck, ND
 
Fence
 
SE North Dakota
Bruce Sedlar
Bruce Sedlar
 
701-676-2267
 
Binford, ND
 
Fencing
 
 
Buchholz Construction
Bob Buchholz
 
701-378-2512
5072 74th St SE
Lehr, ND
 
Concrete
 
SE North Dakota
Caleb's Custom Construction
Caleb
 
701-830-0665
8118 68th Ave SE
Kulm, ND
 
Concrete
 
SE North Dakota
Capitol City Construction
Bruce Kobilansky
 
701-400-6281
1501 E Calgary Ave
Bismarck, ND
 
Concrete/Dirt Work
Backhoe
SE North Dakota
Capitol City Construction-Pump Truck
Jerry
 
701-220-4270
 
 
 
Concrete
 
SE North Dakota
Chesak Seed House
Pam Chesak
 
701-223-0391
220 N 23rd St
Bismarck, ND
 
Seed
 
SE North Dakota
Circle T Custom Dirtwork
Ed Texley
 
701-376-5901
1405 5th Ave NE
Hettinger, ND
 
Dirt Work
Scraper, Dozer, Backhoe, Dragline
SW North Dakota
Clausen Construction
Marvin Clausen
 
605-374-5959
209 3rd Avenue West
Lemmon, SD
 
Dirt Work
Backhoe
SW North Dakota
Close Construction
Greg Close
 
701-662-1900
 
Devils Lake, ND
 
Gravel/Dirt Work
 
NE North Dakota
Close Construction
Joe Gratton-Foreman
 
701-256-0603
 
Devils Lake, ND
 
Gravel/Dirt Work
 
NE North Dakota
Concrete Mudjacking Services
Bernie & Kirby
 
701-258-9559
5320 E Main Ave
Bismarck, ND
 
Concrete
 
SE North Dakota
Craig Leas
Craig Leas
 
701-266-5592
 
Rock Lake, ND
 
Seeding
 
NE North Dakota
Crandall Construction
Darwayne Crandall
 
701-724-3464
9325 144th Ave SE
Cayuga, ND
 
Dirt Work
Scraper, Dozer, Backhoe
SE North Dakota
Croplan Genetics
 
 
701-852-3036
525 55th St SE
Minot, ND
 
Seed
 
NW North Dakota
D & M Excavating
Dan Meitteider
 
701-490-0727
606 McKenzie Ave
Steele, ND
 
Well Drilling/Waterline Installing
 
 
Dacotah Prairie Seed
 
 
605-229-1792
 
Aberdeen, SD
 
Seed
 
SW North Dakota
Dale And Richard Wilson
Dale And Rich. Wilson
 
701-948-2575
140 Co. Rd. 13
Zap, ND
 
Dirt Work
Scraper
SW North Dakota
Dave Lewis Construction
Dave Lewis
 
701-996-2826
2833 65th Ave NE
Sheyenne, ND
 
Well Drilling/Waterline Installing
 
 
Davidson Construction Co.
Rick Davidson
 
701-256-2645
209 6 Ave
Langdon, ND
 
Dirt Work
Dozer, Backhoe, Truck, Dragline
NE North Dakota
Damion Deibert
Damion Deibert
damiondeibert@gmail.com
701-391-5866
 
Bismarck, ND
 
Food Plots, Dirt Work
No Till Seed Drill
South Central ND
DeWald Backhoe
 
 
701-252-7561
910 18th St SW
Jamestown, ND
 
Waterline Installing
 
 
Dig It Up Backhoe Service
Travis Bohl
 
701-722-3315
800 163rd Ave SE
Minot, ND
 
Dirt Work
Scraper, Dozer, Backhoe, Truck, Dragline, Blade, Payloader
NW North Dakota
Doing It Right
Schad Prellwitz
schad@srt.com
701-720-1307
12399 90th St SE
Sawyer, ND
 
Native and/or introduced grass planting, Cover crop planting, Disking, harrowing or other tillage, Rotary mowing, Tree removal, Fencing, Stream and shoreline stabilization, Wetland restoration.
107 Haybuster drill, Tractors, Bobcats, Excavators, Disk, Drags, Brillion seeder.
 
Don Steven'S Construction
Don Stevens
 
701-842-3590
HCO 2 Box 1A
Watford City, ND
 
Dirt Work
 
NW North Dakota
Donn Brown Construction
Donn Brown
 
701-725-4961
Box 58
De Lacs, ND
 
Dirt Work
Scraper, Dozer, Backhoe, Truck, Dragline
NW North Dakota
Durbin Excavation Inc.
George Durbin
 
701-662-4394
2116 Hwy 20
Devils Lake, ND
 
Dirt Work
Dozer, Backhoe, Truck, Dragline, Blade
NE North Dakota
E K Construction
Eric Kaeding
ekaeding@gmail.com
701-351-0784
512 10th St NW
Devils Lake, ND
 
Native and/or introduced grass planting, Row crop planting, Small grain planting, Cover crop planting, Disking, harrowing or other tillage, Rotary mowing, Tree removal.
60 hp compact tractor with various attachments, Skid steer, Large trailer to haul.
Will work within a 100 mile radius of Devils Lake.
Ebach Construction
Sally Ebach
 
701-473-5796
231 4th St.
Minnewaukan, ND
 
Dirt Work
Dozer, Backhoe, Truck, Blade, Payloader
NE North Dakota
Elshaug Concrete
Larry Elshaug
 
701-351-1752
306 8th St NW
Devils Lake, ND
 
Concrete
 
NE North Dakota
Eric Schock
Eric Schock
 
701-851-0339
 
Ashley, ND
 
Gravel
 
SE North Dakota
Farrell Lorge
Farrell Lorge
 
701-440-8791
6503 150 Ave SW
Amidon, ND
 
No till seed drill, although some types of native grasses do not work in this drill.
Tractor, No till air drill.
Farrell Lorge(701-440-8791), Stuart Paulson (701-206-0335).
FDC Enterprises
Tom Schwartz
 
866-270-4833
 
Sioux City, IA
 
Pollinator plot establishment, Grass seeding, Herbicide application.
No till seeder, Sprayer.
If project is large enough they would be willing to travel.
Feickert Well Drilling
Terry Feickert
 
701-799-7118
315 Dakota Ave
Goodrich, ND
 
Well Drilling
 
 
Fiebinger Construction
John Fiebinger
 
701-797-3577
11558 Co Rd 22
Cooperstown, ND
 
Dirt Work
Scraper, Dozer, Backhoe
NE North Dakota
Fisher Sand & Gravel Co
 
 
701-442-5600
3948 1st St SW
Underwood, ND
 
Gravel
 
SE North Dakota
Fisher Sand & Gravel Co
 
 
701-456-9184
3020 Energy Drive
Dickinson, ND
 
Gravel
 
SW North Dakota
Flath Construction
David Flath
 
701-392-5220
306 1st Ave
Robinson, ND
 
Dirt Work
Backhoe, Blade, Payloader
SE North Dakota
Franz Construction
 
 
406-482-4760
PO Box 1046
Sidney, MT
 
Dirt Work
Scraper, Dozer
NW North Dakota
Frontier Excavating
Roger & Connie Johnson
 
701-258-2448
2615 Dublin Dr
Bismarck, ND
 
Dirt Work
Backhoe
SE North Dakota
Frontier Precision Inc.
 
 
701-222-2030
1221 Airport Rd
Bismarck, ND
 
Stakes
 
SE North Dakota
Fylling & Scrapping
Byron Fylling
 
701-448-9242
2132 15th St NW
Turtle Lake, ND
 
Dirt Work
Scraper, Dozer, Backhoe
SE North Dakota
General Equipment & Supplies, Inc
Dave Broten
 
701-282-2662
4300 West Main Ave
Fargo, ND
 
Level Repair
 
SE North Dakota
George Stroh Trucking Inc
George Stroh
 
701-391-9573
2570 County Rd 82
Mandan, ND
 
Gravel
 
SW North Dakota
Glenn's Excavating
Glenn
 
701-968-3407
904 7th St
Cando, ND
 
Dirt Work
Backhoe
NE North Dakota
Gordy Thomas
Gordy Thomas
 
701-226-8346
2251 431st St NE
Driscoll ND
 
Seeding, Haul gravel, Dirt Workwork.
Tractor w/drill, Bobcat, Gravel truck, Loader.
 
Gowan Construction
Bob Sween
 
701-699-5171
 
Sheyenne, ND
 
Gravel/Dirt Work
 
NE North Dakota
Gravel Products Inc
Joel Schriock
 
701-852-4751
 
Minot/Williston, ND
 
Gravel
 
NW North Dakota
Great Plains Excavating Inc.
Al
 
701-331-1833
PO Box 172
Edinburg, ND
 
Dirt Work
 
NE North Dakota
Gregory Water & Energy
Leroy Gregory
 
701-260-2103
3484 114U Ave SW
Dickinson, ND
 
Well Drilling/Waterline Installing
 
 
Guthmiller & Son Dirthworks
Trent Guthmiller
 
701-222-0749
1222 S 26th St
Bismarck, ND
 
Dirt Work
Scraper, Backhoe, Truck
SE North Dakota
Guthmiller Earth Moving
Gene Guthmiller
 
701-763-6200
604 Clinic St NE
Medina, ND
 
Dirt Work
Scraper, Dozer, Backhoe
SE North Dakota
Gutzmer Construction
 
 
701-242-7591
Box 216
Hankinson, ND
 
Dirt Work
Scraper, Dozer, Backhoe, Truck, Dragline, Blade, Payloader
SE North Dakota
Habitat Solutions
Josh Jeffreys
habitatsolutionsnd@gmail.com
701-500-1449
3212 East Burdick Expy
Minot, ND
https://www.facebook.com/HabitatSolutionsND/
Native and/or introduced grass planting, Row crop planting, Small grain planting, Cover crop planting, Disking, harrowing or other tillage, Prescribed burning, Weed spraying, Weed clipping , Rotary mowing, Swather, Tree and shrub planting, Tree removal, Fencing, Well drilling or other water infrastructure, Stream and shoreline stabilization, Wetland restoration.
Tractors, Skidsteers, Disk Plow, Rototiller, Box Blade, Chain Harrow, Seeders, Planters, Seed Spreader, Roller Packer, Drag, Cultipacker, No-Till Seed Drill, Dozer, Exavator, Loaders, Sprayers, Mowers.
Minot ND, North Dakota.
Habitat Unlimited
Dave Nehring
dnehring@bektel.com
701-214-3184
12550 10th Ave SE
Bismarck ND
 
Native and/or introduced grass planting, row crop planting, small grain planting, cover crop planting, weed spraying, weed clipping, Rotary mowing, Swather
Semi with 48' hydraulic drop deck, 105 hp FWA tractors, No-till row crop planter, No till grass drills, No till grain drills, Sprayers with GPS guidance, Swather and baler with net-wrap, 15-foot batwing mower.
Will travel to most areas of ND.
Hample Excavating Service
Keith and Paul
 
701-883-5263
424 S. Main St.
LaMoure, ND
 
Dirt Work
Backhoe, Truck
SE North Dakota
Hanson Excavating
Kurt Hanson
 
701-725-4364
9515 198th St SW
Deslacs , ND
 
Dirt Work
Scraper, Dozer, Backhoe, Truck, Payloader
NW North Dakota
Harris Construction
 
 
701-385-4141
PO Box 367
Kenmare, ND
 
Dirt Work
Scraper, Dozer, Backhoe, Truck, Dragline, Blade
NW North Dakota
Hartman Inc. Load Brokerage
John Hartman
 
701-626-7594
108 11th Ave NW
Butte, ND
 
Gravel
 
SE North Dakota
Hartze Construction, Inc.
Richard Hartze
 
701-667-1314
300 13th St NW
Mandan, ND
 
Dirt Work
 
SW North Dakota
Harvey Sand & Gravel
Susan or Todd
 
701-324-4671
P.O. BOX 213
Harvey, ND
 
Dirt Work
Scraper, Dozer, Backhoe, Truck, Payloader
SE North Dakota
Hauser Bros. Construction
Mike & Dave Hauser
 
701-878-4495
Rt 2 Box 64
Hebron, ND
 
Dirt Work
 
SW North Dakota
HCI
Greg Holland
gkholland@703com.net
218-284-8873
825 Hwy 75 N
Moorhead, MN
www.seedinganderosioncontrol.com
Native and/or introduced grass planting, Cover crop planting, Disking, harrowing or other tillage, Weed spraying.
Tractors, Skidsteers, Small diggers, Harley rakes, No till seed drills, Brillion drill seeders.
Located near fargo but able to travel most of the eastern half of the state.
Heartland Inc
 
 
701-223-4065
1503 Yegen Rd
Bismarck, ND
 
Seed
 
SE North Dakota
Heimbuch Seed Farm
 
 
888-428-6741
9748 122nd Ave SE
Cogswell, ND
 
Seed
 
SE North Dakota
Hermanson Fencing
Todd Hermanson
 
406-482-4467
223 3rd Ave NE
Sidney, MT
 
Fence
 
NW North Dakota
Herreid Concrete
 
 
605-437-2455
1st Ave W
Herreid , SD
 
Concrete
 
SE North Dakota
Hertz Bros., Inc.
Keith Hertz
 
701-584-2290
Box 110
New Leipzig, ND
 
Dirt Work
Backhoe
SW North Dakota
Hettinger County
Rodney Mueller
 
701-824-2050
 
Mott, ND
 
Gravel
Truck
SW North Dakota
Hexom Earth Construction Inc.
Steve Hexum
 
701-774-8511
13892 West Front St
Williston, ND
 
Dirt Work
Scraper, Dozer, Backhoe
NW North Dakota
Hinger Construction
Mike Hinger
 
701-486-3362
103 3 Ave SW
Medina, ND
 
Dirt Work
Scraper, Dozer, Backhoe
SE North Dakota
Hlebechuk Construction
Hugh Or Ray Hlebechuk
 
701-575-4259
Box 738
Belfield, ND
 
Dirt Work
Scraper, Dozer, Dragline, Blade
NW North Dakota
Hlebechuk Construction
Hugh Hlebechick
 
701-575-4259
807 1st Ave. NE
Belfield, ND
 
Dirt Work
Scraper, Dozer, Backhoe, Truck, Dragline, Blade, Payloader
SW North Dakota
Hoffman Trucking
Harlen Hoffman
 
701-228-3797
 
Ashley, ND
 
Gravel
 
SE North Dakota
Holm Construction
 
 
701-663-5407
604 6th Avenue NW
Mandan, ND
 
Dirt Work
Scraper, Blade
SW North Dakota
Holte Excavation
Jesse Holte
 
701-527-3482
801 Jefferson Ave
Bismarck, ND
 
Dirt Work
 
SE North Dakota
Hot Shot Concrete
Joe Smith
 
605-517-6042
 
 
 
Concrete
 
SW North Dakota
Hushka Trucking
Gary Huska
 
701-337-5436
4064 15th St NW
Garrison, ND
 
Roads
Scraper
SE North Dakota
HYCO
Dale Heid
daleheidranch@gmail.com
701-880-1054
124 Lake Ilo Dr
Dunn Center, ND
 
Custom fencing, Mowing, Water system/irrigation installation, Seeding, Tree planting.
Hydroseeder, Tractor w/drill, Skidsteer, Dump truck.
 
Ideal Concrete
 
 
701-255-3545
2434 Skylark Ave
Bismarck, ND
 
Concrete
 
SE North Dakota
J&M Concrete
Jeff Greisch
 
701-426-7791
6160 28th Ave SE
Lincoln, ND
 
Concrete
 
SE North Dakota
Jay Nissen
Jay Nissen
jrnslh@yahoo.com
218-779-4501
 
Larimore, ND
 
Native grass prep (including tillage and management) and seeding, Wetland restoration.
 
Will travel 100+ miles.
Jay Nissen
Jay Nissen
 
701-343-2444
 
Larimore, ND
 
Seeding
 
NE North Dakota
Jeff Fandrich
Jeff Fandrich
 
701-320-4817
 
Edgeley, ND
 
Gravel
Truck
SE North Dakota
Jeff's Landscaping Inc.Com
Jeffrey Moen
jeffrey58275@gra.midco.net
701-740-6323
PO Box 174
Reynolds, ND
www.jeffslandscapinginc.com
Native and/or introduced grass planting, Small grain planting, Cover crop planting, Disking, harrowing or other tillage, Prescribed burning, Rotary mowing, Tree and shrub planting, Tree removal.
Bobcat withvarious attachments, Spreaders, Utility tractors, Trucks, Mini excavator, Saws.
75 miles depending on size of job.
Jem Construction
Dale Mayer
 
701-667-1300
3301 Old Red Trail
Mandan, ND
 
Dirt Work/Gravel
Backhoe, Truck, Blade, Payloader
SW North Dakota
Jet Black Industries LLC
Kieran Daly
JetblackIndustries@outlook.com
701-371-8913
6158 56th Ave S
Fargo, ND
https://www.facebook.com/pg/jetblackindustries/about/?ref=page_internal
Weed clipping , Rotary mowing, Tree removal, Dirtwork, Sitework, Demo, Material Removal, Forestry Removal, Hydro seeding, Snow Removal
2014 CAT 257D Skidsteer - Landscape rake, Vibratory roller, Kage plow, and can get many other attachments for the jobs need
Fargo area. Will travel up to 3 hours plus or minus. Most of eastern ND.
Jim Hopfauf
James Hopfauf
 
701-597-3546
3360 58th Street
Flasher, ND
 
Solar Pumps
 
SW North Dakota
Johanson Construction
Steve Johanson
 
701-662-2186
8311 Co. Hwy. 2
Devils Lake, ND
 
Concrete
 
NE North Dakota
John Anderson
John Anderson
 
701-485-3530
 
Lehr, ND
 
Gravel
Truck
SE North Dakota
John Brager
John Brager
 
701-430-1313
13557 8th St NE
Finley, ND
 
Fencing
 
 
John Lewis Contracting Inc.
John Lewis
 
701-664-5544
1301 31st Ave SW Apt 316
Minot, ND
 
Dirt Work
Scraper, Dozer, Backhoe
NW North Dakota
John's Sand And Gravel
 
 
701-464-5519
8210 91st Ave NW
Powers Lake, ND
 
Dirt Work
Payloader
NW North Dakota
Johnson Asphalt
Wally
 
701-662-7283
8330 Highway 2 E
Devils Lake, ND
 
Concrete/Dirt Work
 
NE North Dakota
K & J Construction
Kevin Miller
 
701-523-5769
Box 511
Bowman, ND
 
Dirt Work
Backhoe, Truck
SW North Dakota
K & T Service
Kurt Tobrigewitch
ktobrigewitch@hotmail.com
701-290-4804
 
Dickinson, ND
 
Custom seeding, Spraying, Mowing.
Grass drill, Brush mower.
Available in Mott/Regent area.
Kaelberer Construction
Kenny Kaelberer
 
701-843-7608
900 Spruce Ave
New Salem, ND
 
Dirt Work
Scraper, Blade
SW North Dakota
KC Harvey Environmental
Dakotah Smith
dsmith@kcharvey.com
208-604-1723
376 Gallatin Park Drive
Bozeman, MT
 
Native and/or introduced grass planting, Row crop planting, Small grain planting, Cover crop planting, Disking, harrowing or other tillage, Weed spraying, Rotary mowing, Tree and shrub planting, Fencing, Stream and shoreline stabilization, Wetland restoration
Tractor, Skid Steers, Truax Seeders - tractor and skid steer mount, Erosion control BMP install equipment, Erosion control BMP install equipment, Fencing equipment, Tree Planting equipment from Trees R Us, Skidpro mowers, 12' disc, 8' rippers
KC Harvey Environmental works out of Stanley, ND. We have projects from North of Fortuna, clear down to Cannonball ranch and even south into Grant County. Work performed in Mountrail, Ward, Williams, Divide, Mckenzie, Dunn, Mercer, Morton, Grant and Emmons Counties. We are available across many region in ND.
Keith Kempenich
Keith Kempenich
 
701-523-2273
 
Bowman, ND
 
Grass planting.
Grass drill.
 
Keith L. Carr Co. Inc.
Keith Carr
 
605-866-4444
Box 0
Prairie City, SD
 
Dirt Work
Scraper, Front End Loader
SW North Dakota
Kevin O'Neill Construction
Kevin O'Neill
 
701-663-2647
990 County Rd 135
Fort Rice, ND
 
Dirt Work
Scraper
SW North Dakota
Kingdom Construction Inc.
Gerald Weckerly
 
701-962-3499
221 4th St West
Hurdsfield, ND
 
Dirt Work
Scraper, Blade
SE North Dakota
Kirby Johnson
Kirby Johnson
 
701-871-0506
5212 Beaver Creek Place
Bismarck, ND
 
Well Drilling
 
 
Kling Bros. Fencing
Shane Kling
 
701-227-8426
 
Dickinson, ND
 
Fence
 
SW North Dakota
Knife River
Jason Zentgraf
 
701-530-1325
3305 Rock Island Place
Bismarck, ND
 
Dirt Work
Scraper, Dozer, Backhoe, Truck, Blade, Payloader
SE North Dakota
Knife River
Dane Lorinser
 
701-530-1381
3305 Rock Island Place
Bismarck, ND
 
Gravel
 
SE North Dakota
Knife River Concrete
 
 
701-530-1307
3305 Rock Island Place
Bismarck, ND
 
Concrete
 
SE North Dakota
Kraft Gravel
Todd Craft
 
701-662-6065
120 Highway 2 W
Devlis Lake, ND
 
Gravel
 
NE North Dakota
Kulm Edgely Gravel
Darrel Schrums
 
701-320-4397
221 Sibley Street
Forbes, ND
 
Gravel
 
SE North Dakota
Kuntz & Sons
Randy Kuntz
 
701-223-4761
5304 E Main Ave
Bismarck, ND
 
Dirt Work
Truck, Payloader
SE North Dakota
Kuntz Fencing
Jerry Kuntz
 
701-537-5559
5744 14th Ave NE
Towner, ND
 
Fence
 
NE North Dakota
L&S Trucking
Skip
 
 
 
 
 
Gravel
 
SE North Dakota
Lafreniere Construction Inc.
Terry
 
701-352-2354
916 W 14th St
Grafton, ND
 
Dirt Work
Scraper, Dozer, Backhoe, Truck, Dragline
NE North Dakota
Lake Region Asphalt, Inc.
Gene Davidson
 
701-662-8216
PO Box 662
Devils Lake, ND
 
Dirt Work
Scraper, Dozer, Backhoe, Truck, Dragline, Blade
NE North Dakota
Land Stewards INC
Neal Barnes
nbarnes@midriv.com
701-301-7983
1735 Hwy 31
Hannover, ND
https://www.facebook.com/LandStewardsInc/
G:\Wildlife\PrivateLands\Contractors\LandStewardInc_2019.pdf
Seed drill, Excavator, Skidsteer.
(Neal Barnes/Business Dev & Project Mgr: 701-301-7983, nbarnes@midriv.com), (Michael Beckman/Business Manager:701-527-6450, mbeckman@westriv.com).
Larson Construction
Jim Larson
 
701-853-2329
 
Reeder, ND
 
Dirt Work
Backhoe, Truck
SW North Dakota
Lee's Construction
Lee Wolski
 
701-435-2754
699 Hwy 9 SE
Kensal, ND
 
Dirt Work
Scraper, Dozer, Backhoe
SE North Dakota
Levi Peterson
Levi Peterson
 
701-843-7001
3820 47th St
New Salem, ND
 
Fencing
 
 
Livingston Dirtworks
Bruce Livingston
 
701-226-8172
PO Box 65
Tuttle, ND
 
Native and/or introduced grass planting, Row crop planting, Small grain planting, Cover crop planting, Disking, harrowing or other tillage, Prescribed burning, Weed spraying, Weed clipping, Rotary mowing, Tree and shrub planting, Tree removal, Fencing, Stream and shoreline stabilization, Wetland restoration, digging ponds, creating water retention ponds
Dozer, Excavator, Trucks, Tractors, Scraper.
100 mile radius of Bismarck. Would prefer a larger project.
Logan County Blade
Dane Devane
 
916-844-9342
 
 
 
Dirt Work
Blade
SE North Dakota
Loren Jepson
Loren Jepson
 
701-863-6653
HCR 2 Box 37A
Killdeer, ND
 
Dirt Work
Scraper, Backhoe
SW North Dakota
Lowman Construction
Bill Lowman
 
701-872-4746
HCO 1 Box 25
Sentinel Butte, ND
 
Dirt Work
Scraper, Backhoe
NW North Dakota
LTP Well Drilling
Bruce Pulkrabek
 
701-232-8928
 
 
 
Well Drilling/Waterline Installing
 
 
Lux Concrete
Rodney Lux
 
701-320-4046
907 2nd Ave SE
Jamestown, ND
 
Concrete
 
SE North Dakota
Mariner Construction
Mark
 
701-258-3925
1771 West Cavalry Dr
Bismarck, ND
 
Gravel/Dirt Work
Scraper, Dozer, Backhoe, Truck, Blade, Payloader
SE North Dakota
Marman Earth Construction LLC
Luke Marman
 
701-218-0105
PO Box 551
Beach, ND
 
Gravel/Dirt Work
Truck, Dragline, Blade, Payloader
SW North Dakota
Martin Contruction
Kurt Martin
 
701-483-3478
PO Box 17
Gladstone, ND
 
Dirt Work
 
SW North Dakota
Maverick Ligistics Inc
Nate Williams
 
701-402-2776
5805 Sherman Ln.
Williston, ND
 
Gravel
 
NW North Dakota
Meyer Construction
Myron Meyer
 
406-385-2353
PO Box 89
Westby, MT
 
Dirt Work
Scraper, Dozer
NW North Dakota
Midwest Dragline
Ron Steininger
 
701-222-0642
4515 Hay Creek Dr.
Bismarck, ND
 
Dirt Work
Dozer, Backhoe, Truck, Payloader
SE North Dakota
Mike Kusser
Mike Kusser
 
605-852-2643
PO Box 518
Highmore, SD
 
Dirt Work
 
SW North Dakota
Mikkelson Brothers Const. Co.
Randy Mikkelson
 
701-256-2202
Highway 5 West
Langdon, ND
 
Dirt Work
Scraper, Dozer, Backhoe, Truck, Dragline, Blade
NE North Dakota
Millborn Seed
 
 
605-697-6306
3127 Hwy 14 Bypass
Brookings, SD
 
Seed
 
SE North Dakota
Miller Construction
Eugene Miller
 
605-466-2196
PO Box 115
Isabel, SD
 
Dirt Work
Scraper, Dozer, Backhoe, Truck
SW North Dakota
Miller Gravel
Roger Miller
 
701-968-3424
Highway 281 S
Cando, ND
 
Gravel
 
NE North Dakota
Mittleider Excavating
Ron Mettleider
 
701-269-8762
4170 45th Ave SE
Tappen, ND
 
Well Drilling/Waterline Installing
 
 
MMI Excavation & Reclamation
 
 
701-223-6319
9350 Desert Rd
Bismarck, ND
 
Roads
 
SE North Dakota
Molstad Excavating Inc.
 
 
701-746-5474
705 South 48Th St
Grand Forks, ND
 
Dirt Work
Scraper, Dozer, Backhoe, Truck, Dragline, Blade
NE North Dakota
NCZ Express
Mark & Donny - Forman
 
701-947-2511
2053 HWY 281
New Rockford, ND
 
Gravel/Dirt Work
Scraper, Dozer, Backhoe, Truck, Dragline, Blade, Payloader
SE North Dakota
NCZ Express
Pam Rue
 
701-739-4545
2053 HWY 281
New Rockford, ND
 
Gravel/Dirt Work
Scraper, Dozer, Backhoe, Truck, Dragline, Blade, Payloader
SE North Dakota
Nodak Contracting
Phil
 
701-662-5205
PO Box 986
Devils Lake, ND
 
Dirt Work
Scraper, Backhoe, Truck, Dragline, Blade,
NE North Dakota
Northern Improvement
Bruce or Brad
 
701-223-6695
332 E Century Ave
Bismarck, ND
 
Gravel
 
SE North Dakota
Northern Improvement McKenzie Pit
Craig Sauer
 
701-673-3371
9800 249th St NE
McKenzie, ND
 
Gravel
 
SE North Dakota
NorthStar Habitat
Dustin Moll
dmoll1826@gmail.com
701-367-0136
108 3rd St NW
Dilworth, MN
www.Northstarhabitat.com
https://www.facebook.com/northstarhabitat
Native and/or introduced grass planting, Row crop planting, Small grain planting, Cover crop planting, Disking, harrowing or other tillage, Weed spraying, Rotary mowing, Tree and shrub planting, Tree removal
Tractors, Skid steer, Mower, Plow, Disc, Cultivator, No till drill, Drill, Row crop seeder, Broadcast seeder, Sprayer, Box blade, Land plane
Prefer work East of the Missouri, but would travel further for the right project
Nott Company
(Deb Thor)
 
612-415-3400
4480 Round Lake Rd W
Arnen Hills, MN
 
Rubber
 
SE North Dakota
NR Construction
Neil Roggenbuck
 
701-627-4138
P.O. Box 744
New Town, ND
 
Concrete
 
NW North Dakota
Oaklund & Fisher Construct.
Dean Oaklund
 
701-744-5378
15341 31St St NW
Cartwright, ND
 
Dirt Work
Scraper, Dozer, Backhoe
NW North Dakota
Olafson Brothers Construction
Darren Olafson
olafsonenterprises@polarcomm.com
701-521-0073
13043 84th St NE
Edinburg, ND
 
Disking, Harrowing or other tillage, Weed clipping, Rotary mowing, Swather, Tree removal, Brush shredding.
Dozer, Excavator, Track skidsteer with bucket and brush shredder, Tractor with harrow or disk.
Northeast corner of ND.
Olstad Construction
Howard & Dick Olstad
 
 
 
Sentinel Butte, ND
 
Dirt Work
Scraper, Dozer, Backhoe
NW North Dakota
On-Site Improvements
Mark Armann
 
701-225-0725
Box 489
Dickinson, ND
 
Dirt Work
Scraper, Dozer
SW North Dakota
Pat Biel Trucking Inc.
Pat Biel
 
701-652-5821
315 66th Ave NE
Carrington, ND
 
Gravel
 
SE North Dakota
Payne, Justin
Justin Payne
 
701-468-5909
 
 
 
Fence
 
NW North Dakota
Perreault Construction
Greg Perrault
 
701-873-4516
PO Box 129
Beulah, ND
 
Dirt Work
Scraper, Dozer, Backhoe, Truck
SW North Dakota
Pfiefer Construction
 
 
701-839-6966
1355 Tuxedo Road
Minot , ND
 
Dirt Work
Dragline,
NW North Dakota
Phillips & Jordan Inc
Kyger Hill
 
828-735-5343
5060 142nd Ave NW
Williston, ND
 
Dirt Work
Scraper, Dozer, Backhoe, Truck, Dragline, Blade, Payloader
NW North Dakota
Phillips & Jordan Inc
Joey Smith
 
865-323-9162
5060 142nd Ave NW
Williston, ND
 
Dirt Work
Scraper, Dozer, Backhoe, Truck, Dragline, Blade, Payloader
NW North Dakota
PLTINC - Pioneers Lining & Trenching Inc
Steve Stephan
pltinc2010@gmail.com
701-263-5580
645 Huss St
Lansford , ND
 
Native and/or introduced grass planting, Small grain planting, Cover crop planting, Disking, harrowing or other tillage, Prescribed burning, Weed clipping , Rotary mowing, Tree and shrub planting, Tree removal, Fencing, Stream and shoreline stabilization, Wetland restoration, No Till seeding, skidsteer work. Skidsteer brush cutter, Disc type forestry mulcher, Hydroseeding, erosion control, pond work, pond liners, etc. Open to needs of any project.
No Till Seeder, Skidsteer equipment, Trackhoe, Rubber tired hoe, Tracked skidsteers , etc.
Available to travel anywhere.
Powell Construction
Jeff Powell
 
701-275-8743
13402 69th St SW
Amidon, ND
 
Dirt Work
Scraper, Dozer, Backhoe, Dragline
SW North Dakota
Prairie Land Management
Kyle
info@HabitatNow.com
320-760-9355
201 Franklin St S
Glenwood, MN
www.HabitatNOW.com
Native prairie seed and planting (truax and great plains drills)  ** Seed can be available separately, Trees and tree planting  ** Trees can be available separately, Tree fabric and fabric installation  ** Fabric can be available separately, Mowing / Spraying / Prescribed, Food plot seed and planting  ** Seed can be available separately burning, Site prep – plows, discs, harrows, field cultivators, rototillers, etc, Seed harvest and cleaning, Property review and habitat design (consulting).
 
Location out of Steele, ND as well as Minnesota.
Prairies Diversified
Roger Rostvet
 
701-258-0181
4740 Grassy Lane
Bismarck, ND
 
Seed
 
SE North Dakota
R & R Concrete Construction
Roger Heinrich
 
701-537-8010
870 69th St. NE
Towner, ND
 
Concrete
 
NW North Dakota
Ray Kilzer
Ray Kilzer
 
701-260-4330
 
Mott, ND
 
Native seed planting.
 
Large scale only.
Reginal Herman
Reginal Herman
 
701-466-2396
5475 62nd Ave NE
Brinsmade, ND
 
Seeding
 
NE North Dakota
Rick Noll
Rick Noll
 
701-872-3463
 
Beach, ND
 
Gravel
Truck
SW North Dakota
Rick Reems Construction
Rick Reems
 
701-764-5527
Box 322
Killdeer, ND
 
Dirt Work
Backhoe, Truck
SW North Dakota
Ridgeline Contractors
Tim Elsberry
 
701-580-7350
 
Williston, ND
 
Concrete
 
NW North Dakota
Ridgeline Contractors
Chris Draper
 
406-478-3077
 
Williston, ND
 
Concrete
 
NW North Dakota
Rod Johanson
Rod Johanson
nakota69@hotmail.com
701-898-8774
31000 303 rd Ave SW
Ryder, ND
 
Native and/or introduced grass planting, Row crop planting, Small grain planting, Cover crop planting, Disking, harrowing or other tillage, Rotary mowing, Stream and shoreline stabilization
Tractors, Drills, Cultivator, Row crop planter, Disc, backhoe, Rotary mowers, Sickle mower.
50 to 60 mile area of Ryder, ND.
Rosenau Enterprises
Joel Rosenau
 
605-374-5444
11162-SD Hwy 73
Lemmon, SD
 
Dirt Work
Scraper, Dozer, Backhoe, Truck, Dragline, Blade
SW North Dakota
Rustand's Gravel
 
 
701-428-2896
16220 Highway 46
Kindred , ND
 
Gravel
 
SE North Dakota
S Bar Contracting
Eugene Sickler
 
701-483-0395
10309 23rd St SW
Manning, ND
 
Dirt Work
Scraper, Truck, Dragline, Payloader
SW North Dakota
Sargent County Contractor Akali
Kevin Crandall
 
701-640-3551
 
 
 
Dirt Work
 
SE North Dakota
Scherbenske and Son Inc.
Nick Scherbenske
 
701-252-2652
2511 17th St. SE
Jamestown, ND
 
Dirt Work
Scraper, Dozer, Backhoe, Blade, Payloader
SE North Dakota
Schiermeister Construction
Roger Schiermeister
 
701-782-4174
146 Main St.
Hazelton, ND
 
Dirt Work
Scraper, Dozer
SE North Dakota
Schimelfenig Contracting
Tom Schimelfenig
 
701-984-2522
4380 7 St NE
Bowdon, ND
 
Dirt Work
Dozer, Backhoe, Well Drilling
SE North Dakota
Schoch Farms
Tyler Schoch
innovativerepair@hotmail.com
701-290-1017
3171 122nd Ave SW
Dickinson, ND
 
Native and/or introduced grass planting, Row crop planting, Small grain planting, Cover crop planting, Disking, harrowing or other tillage, Weed spraying, Swather, Fencing
15' and 36' no till disk drill, John Deere no till row crop planter, Disk with harrows, GPS guidance on all equipment, Herbicide sprayer with section control, Fencing equipment, Mowing and baling of hay with netwrap or square bales.
Willing to travel depending on size of job and schedule, Full Service, Use best current methods and practices.
Schoonover Construction
Glen Schoonover
 
701-663-6707
 
Mandan, ND
 
Gravel
 
SW North Dakota
Schultz Excavating
 
 
701-628-2665
PO Box 147
Stanley, ND
 
Dirt Work
Scraper, Backhoe
NW North Dakota
Schumaier Concrete Construction
Rich Schumaier
 
701-661-0314
256 2nd St. SE
Garrison, ND
 
Concrete
 
SE North Dakota
Schwartz Construction
Randy Schwartz
 
701-579-4204
Box 160
New England, ND
 
Dirt Work
Scraper, Dozer, Backhoe, Truck, Dragline, Blade
SW North Dakota
Schweitzer & Sons
Travis Schweitzer
 
701-220-1508
1001 79th Ave NE
Bismarck, ND
 
Concrete
 
SE North Dakota
Shelterbelt Solutions
Vince Reilly
vince_13_reilly@hotmail.com
701-270-8717
PO Box 662
Crystal, ND
www.shelterbeltsolutions.com/
Native and/or introduced grass planting, Row crop planting, Small grain planting, Cover crop planting, Disking, harrowing or other tillage, Prescribed burning, Weed spraying, Weed clipping , Rotary mowing, Swather, Tree and shrub planting, Tree removal, Stream and shoreline stabilization, Wetland restoration
Too numerous to list and if we need it we will get it
All North Dakota
Sletten Excavating
Ole Sletten
 
701-258-7037
2500 River Road
Center, ND
 
Dirt Work
Scraper, Dozer, Backhoe, Truck, Blade, Payloader
SW North Dakota
Sprecher Construction
Blyth Sprecher
 
701-584-2113
419 4th Ave E
New Leipzig, ND
 
Dirt Work
Scraper, Dozer, Backhoe, Blade
SW North Dakota
Stan Schlosser Ditching
Stan Schlosser
 
605-865-3427
Box 433
Timberlake, SD
 
Dirt Work
Scraper, Dozer, Backhoe
SW North Dakota
Stein Construction
Craig & Jay Stein
 
701-852-5029
5112 Hwy. 2E
Minot, ND
 
Concrete
 
NW North Dakota
Stippich Inc.
Lonnie Stippich
 
701-567-2666
Box 670
Hettinger, ND
 
Dirt Work
Backhoe
SW North Dakota
Stoppleworth & Sons Inc
Ken Stoppleworth
 
701-290-4728
301 Main St N
Belfield , ND
 
Dirt Work
Scraper, Dozer, Backhoe, Truck, Blade, Payloader
SW North Dakota
Strata
Mark Hardin
 
206-423-5363
1218 42 St. W
Williston, ND
 
Dirt Work
Scraper, Dozer, Backhoe, Truck, Blade, Payloader
NW North Dakota
Strata Aggregate
Bill Klein
 
701-202-5485
728 Red Dot Place
Grand Forks, ND
 
Gravel
 
All of ND
Strata Corp
Doug Magnus
 
701-220-7591
1201 W Cavalry Dr
Bismarck, ND
 
Concrete
 
SE North Dakota
Sundhagen Sand & Gravel Inc
 
 
701-664-3886
10428 67th St. NW
Tioga , ND
 
Gravel
 
NW North Dakota
Swanson's Sand and Gravel
Richard Swanson
 
701-662-3106
 
Devils Lake, ND
 
Dirt Work
Dozer, Backhoe, Truck, Payloader
NE North Dakota
Ted's Excavating
Ted Adamyk
 
701-734-6449
6750 33rd Ave NE
Wilton, ND
 
Dirt Work
Scraper, Backhoe, Bobcat
SE North Dakota
Ternes Outdoor Services
Brent Ternes
brentternes@hotmail.com
701-391-1208
10709 Daisy Lane
Bismarck, ND
 
Weed spraying, Rotary mowing, Fencing.
Weed Badger, Disk, Tiller, Bush Hog, Sprayers, Dump Trailer.
Will travel within 100 miles of Bismarck.
Thorvald Bang
Thorvald Bang
 
701-863-6577
HCO 1 Box 30
Killdeer, ND
 
Dirt Work
Scraper, Dozer, Backhoe
SW North Dakota
Tietz Contruction
Brian Tietz
 
701-584-3185
 
New Leipzig, ND
 
Dirt Work
Backhoe
SW North Dakota
Kresbach Backhoe Service
Todd Kresback
 
701-252-7542
3225 Hwy 20 N
Jamestown, ND
 
Waterline Installing
 
 
Towner Country Superintendent
Larry Halverson
 
701-968-4366
 
 
 
Roads
Blade
NE North Dakota
Tragedy Relief & Restoration
 
 
701-220-7269
514 1st Ave NE
Steele, ND
 
Gravel
 
SE North Dakota
Triple Aggregate
Samuel Dyk
 
701-421-1977
PO Box 1212
Tioga , ND
 
Gravel
 
NW North Dakota
Trotter Construction Inc.
Mike Lee-Foreman
 
701-863-6771
PO Box 206
Grassy Butte, ND
 
Dirt Work
 
NW North Dakota
United Crane & Excavation Inc.
 
 
701-772-2462
PO Box 5446
Grand Forks, ND
 
Dirt Work
Dozer, Backhoe, Truck, Dragline, Blade
NE North Dakota
Unlimited Excavating
Jason Schauer
 
701-462-8666
1107 Pleasant Lane
Washburn, ND
 
Dirt Work
 
SE North Dakota
Voltz Excavating
Les Voltz
 
701-846-7365
PO Box 128
Dodge, ND
 
Dirt Work
Backhoe
SW North Dakota
Wang Construction
Pete Wang
 
701-662-1050
7593 47th St NE
Devils Lake, ND
 
Dirt Work
Blade, Payloader
NE North Dakota
Weisz & Sons
Don & Ryan Weisz
 
701-258-9770
PO Box 1756
Bismarck, ND
 
Dirt Work
Scraper, Dozer, Backhoe, Truck
SE North Dakota
West Valley Contracting
Don Hjelmen
 
701-250-7850
Box 1711
Bismarck, ND
 
Dirt Work
Scraper, Dozer, Backhoe
SE North Dakota
Wierzbicki Construction
Dennis Wierzbicki
 
701-748-2204
Box 133
Hazen, ND
 
Dirt Work
Scraper, Dozer, Blade
SW North Dakota
Wild Rice Soil Conservation District
Brandon Laddusaw
brandon.laddusaw@nd.nacdnet.net
701-724-6226 ext 3
8991 Hwy 32 Suite 2
Forman, ND
www.wildricescd.com
Native and/or introduced grass planting, Cover crop planting, Tree and shrub planting
We have a John Deere 1590 no till drill and 275 Case Mag that can be rented or hired out to have the district do the project. We use a 95 Farmall and Trees are Us planter/fabric machine to plant conservation grade trees and shrubs.
We are available for services in Sargent county.
Wilson Construction
Wayne Wilson
 
701-275-6330
8805 127TH Avenue SW
Scranton, ND
 
Dirt Work
Scraper, Dozer, Backhoe, Truck, Blade
SW North Dakota
Winn Construction
 
 
701-483-1190
P.O. Box 1141
Dickinson, ND
 
Concrete
 
SW North Dakota
Witzel Construction Co.
 
 
701-256-2385
HC 5 Box 77
Langdon, ND
 
Dirt Work
Dozer, Backhoe, Truck, Dragline
NE North Dakota
WT Excavating Inc.
Wade Klubben
 
701-769-2224
780 117th Ave SE
Hannaford, ND
 
Dirt Work
Scraper, Dragline
SE North Dakota
BG Excavation, Inc
 
 
701-225-8090
2930 1st St S
Dickinson, ND
 
 
 
 
Strata
Bill Klein
 
701-250-4000
900 Yegen Rd
Bismarck, ND
 
 
 
 
Bob Schumacher
Bob Schumacher
 
701-423-5622
 
Zeeland, ND
 
Dirt Work
 
 
Brian Entzi
Brian Entzi
 
701-598-2350
 
Fredonia, ND
 
Dirt Work
 
 
Craig Stein
Craig Stein
 
701-721-470
 
Minot, ND
 
Dirt Work
 
 
Curt Hanson
Curt Hanson
 
701-725-4364
 
 
 
Dirt Work
 
 
Cretex Concrete Products, Inc
Dale Hegland
dheglund@cretexwest.com
701-223-7178
 
Bismarck, ND
cretexwest.com
Concrete
 
 
Don Dockter
Don Dockter
 
701-288-3520
 
Ashley, ND
 
Dirt Work
 
 
Duane Fink
Duane Fink
 
605-577-6511
 
Leola, SD
 
Dirt Work
 
 
Mudmen Dredging, Inc
Dustin Wagner
mudmen@pldinc.net
701-710-0729
 
 
 
 
 
 
Earth Movers
 
 
701-852-4560
1225 S Broadway
Minot, ND
 
 
 
 
Dakota Dredging
Gary Pederson
 
605-310-6617
28762 475th Ave
Beresford, SD
 
 
 
 
Excavating Inc
Jeff
 
701-839-1817
 
Minot, ND
 
 
 
 
Jeff Schick
Jeff Schick
 
701-597-3121
 
Flasher, ND
 
Dirt Work
 
 
Kevin Helwig
Kevin Helwing
 
701-992-2826
 
Oakes, ND
 
Dirt Work
 
 
Lester Schatz
Lester Schatz
 
701-348-3547
 
Glen Ullin, ND
 
Gravel (Scoria provider)
 
 
Lyle Albertson
Lyle Albertson
 
701-883-5758
 
LaMoure, ND
 
Dirt Work
 
 
Melchior Excavating, LLC
 
mexcavating@ndsupernet.com
701-290-4734
 
Dickinson, ND
 
 
 
 
Earth & Turf
Nick Suko
nick@earthandturfrepair
701-751-2122
 
Bismarck, ND
earthandturfrepair.com
 
 
 
Thorpe Excavating
Mick Thorpe
 
701-349-3719
 
Ellendale, ND
 
 
 
 
Randy Byrum
Randy Byrum
 
701-873-4919
 
Beulah, ND
 
Gravel (Scoria provider)
 
 
Randy Volzke
Randy Volzke
 
605-226-0825
 
Aberdeen, SD
 
Dirt Work
 
 
Rodney Knoepfle
Rodney Knoepfle
 
605-437-2315
 
Artas, SD
 
Dirt Work
 
 
Swanson Excavating
Ron Swanson
 
218-799-7500
 
Larimore, ND
 
 
 
 
True Grit Dirt Works
Terry Ivesdal
terryivesdal@gmail.com
701-527-1343
 
Wilton, ND
 
 
 
 
David Daye
David Daye
 
701-220-4586
 
 
 
Fencing
 
 
Little d Fencing
Devin Deile
 
701-321-0942
 
Zeeland, ND
 
Fencing
 
 
Miller Fence
Donald/Daniel Miller
 
701-597-3831
 
Raleigh, ND
 
Fencing
 
 
Ernie & Beverly Fischer
Ernie & Beverly Fischer
 
307-214-2981
 
Selfridge, ND
 
Fencing
 
 
Leigh Backhaus & Sons
Leigh Backhaus
backhaus1@westriv.com
701-843-8339
 
New Salem, ND
 
Fencing
 
 
Kappas Fencing
Mike Kappas
bullman_65@yahoo.com
605-359-5488
 
Crooks, SD
 
Fencing
 
 
Wald Fencing & Supplies
Rocky Brown
waldfencing@hotmail.com
701-452-4000
 
Wishek, ND
www.waldfencing.com
Fencing