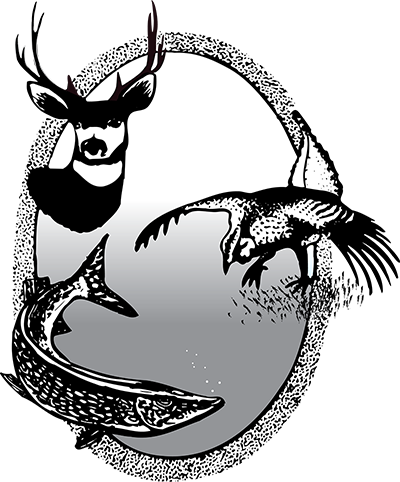 Theodore Roosevelt Award Workbook
The TR Award is a recognition of those North Dakota youth that have highly developed outdoor skills and are actively involved in Girl Scouts of the USA, Boy Scouts of America, or 4-H. The award was inspired by the spirit and writings of Theodore Roosevelt. The goal of this award is to promote: development of a healthy mind and body, good citizenship, a strong conservation ethic, an understanding of the states' natural history, and the ability to handle oneself in the outdoors while enjoying a wide variety of recreational activities.
The existing programs developed by Girl Scouts of the USA, Boy Scouts of America, and the 4- H constitute more than 80 percent of the award requirements. The remaining 10 to 20 percent of the award requirements are composed of educational programs that the North Dakota Game and Fish Department provides. It is our belief that a young adult who completes the selected requirements for their chosen youth organization will not only be a well rounded and well informed citizen, they will also have mastered the skills needed to handle an active life in the outdoors.
In addition to training our youth for a wide variety of outdoor adventures, it is hoped that this award program will assist in the retention and involvement of North Dakota youth in 4-H, Boy Scouts, and Girl Scouts.