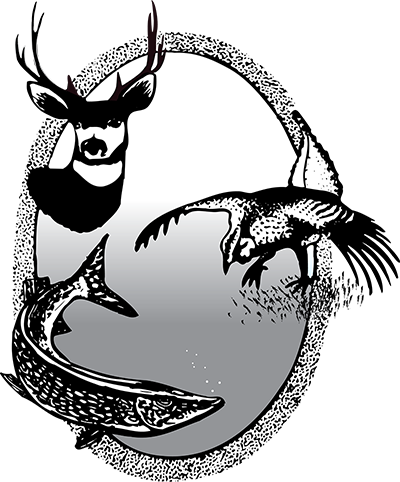 Authors and Contributors
Deer Test Positive for CWD
Spring Light Goose Conservation Order
North Dakota's spring light goose conservation order opens February 22 and continues through May 10.
Residents must have a valid current season 2019-20 (valid through March 31) or 2020-21 (required April 1) combination license; or a small game, and general game and habitat license. The 2020-21 license is available for purchase beginning March 15.
Nonresidents need a 2020 spring light goose conservation order license. The cost is $50 and the license is valid statewide. Nonresidents who hunt in the spring remain eligible to buy a fall season license. The spring license does not count against the 14-day fall waterfowl hunting season regulation.
In addition, nonresident youth under age 16 can purchase a license at the resident fee if their state has youth reciprocity licensing with North Dakota.
A federal duck stamp is not required for either residents or nonresidents.
Resident and nonresident licenses are available online at the North Dakota Game and Fish Department website, gf.nd.gov, by calling 800-406-6409, and at license vendor locations around the state.
Hunters must register annually with the Harvest Information Program prior to hunting in each state. The HIP number can be obtained online, or by calling 888-634-4798. The HIP number obtained for North Dakota's spring conservation order is also valid for North Dakota's fall hunting season.
The spring conservation order is only open to light geese – snows, blues, and Ross's. Species identification is important because white-fronted and Canada geese travel with light geese. The conservation order is closed to whitefronts, Canada geese, swans and all other migratory birds.
Midwinter Waterfowl Survey
Nonresident Any-Deer Bow Licenses
The North Dakota Game and Fish Department will have 780 any-deer bow licenses available to nonresidents in 2020.
Applicants can apply beginning March 15. The deadline for applying is April 15.
Up to five hunters can apply together as a party. A lottery will be held if more applications are received than licenses available. A total of 1,209 people applied in 2019.
The number of nonresident any-deer bow licenses available is 15 percent of the previous year's mule deer gun license allocation.
Ice Anglers Reminded to Clean Up
NASP State Tournament Scheduled
Earth Day Patch Contest
The state Game and Fish Department's annual Earth Day awareness campaign is accepting entries for design of a 2020 Earth Day patch. North Dakota students ages 6-18 are eligible to participate. The deadline for submitting entries is March 15.
The Game and Fish Department will announce a winner in three age categories – 6-9, 10-13 and 14-18. Each winner will receive a pair of binoculars. The final patch design will be chosen from the three winners.
The winning design will be used on a patch given to members of Girl Scouts, Boy Scouts, 4-H clubs and any school participating in Earth Day cleanup projects on state-owned or managed lands in North Dakota in April and May.
The patch should incorporate some aspect of Earth Day – celebrated April 22 – or keeping North Dakota clean. It must be round and three inches in diameter. There is a limit of five colors on the patch, and lettering must be printed. Name, address, age and phone number of the contestant must be clearly printed on the entry form. Only one entry per person is allowed.
Earth Day contest rules and entry forms.
Virus the Cause of Eurasian Collared Dove Mortalities
Watchable Wildlife Checkoff on State Tax Form
North Dakota citizens with an interest in supporting wildlife conservation programs are reminded to look for the Watchable Wildlife checkoff on the state tax form.
The state income tax form gives wildlife enthusiasts an opportunity to support nongame wildlife like songbirds and birds of prey, while at the same time contributing to programs that help everyone enjoy all wildlife.
The checkoff – whether you are receiving a refund or having to pay in – is an easy way to voluntarily contribute to sustain this long standing program. In addition, direct donations to the program are accepted any time of year.
To learn more about Watchable Wildlife program activities, visit the North Dakota Game and Fish Department website at gf.nd.gov.
Permanent Fish House Deadline
State law requires removal of permanent fish houses from North Dakota waters by midnight March 15.
Anglers are advised to use caution because mild weather conditions can quickly result in unstable ice conditions.
Fish houses may be used after March 15 if they are removed from the ice daily. In addition, it is illegal to leave fish houses on any federal refuge land or on any state-owned or managed land after March 15.
Staff Notes