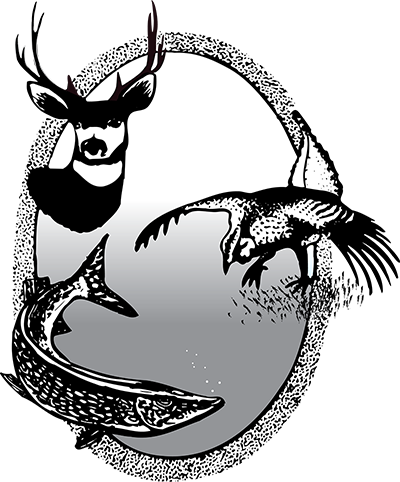 Map Tools to Identify Land Posted Electronically
Hunters should take note of the map tools available to identify electronically posted private land before venturing out in the field this fall.
Brian Hosek, North Dakota Game and Fish Department business operations manager, said map resources, mobile applications and printable maps can be found on the department's website.
"We do provide a few different tools on our website, and each have different strengths, such as some require cell service while others can work offline, others offer the ability to determine who posted the land or a point of contact," Hosek said. "And you can still pull down that print material for those who do not prefer to use these technologies."
ArcGIS Explorer and Avenza are nationally used applications that will show content the Game and Fish Department publishes, Hosek said. In these applications, users will need to search "NDGF" to find content published by the department. The electronic posting information is included in the published Private Lands Open To Sportsmen map services. This information will appear, as well as public lands, including lands enrolled in PLOTS.
Hunters should note that electronically posted lands are identified in orange crosshatch when using these mapping tools.
OnX Hunt, another nationally used hunting application, has indicated they will include electronically posted land for the 2021 hunting season.
"OnX is an app that many hunters subscribe to and have purchased. It's another mapping tool that offers many great features, such as collecting, sharing waypoints and the ability to work offline," Hosek said. "Hunters have the option to redeem a free three-month subscription located in the Inbox of My Account on our website. This subscription can be redeemed at any time prior to the end of the year."
Hosek mentioned the Game and Fish website, gf.nd.gov, has a wealth of information on mapping tools.
"There is a subscription piece for News and Alerts that you can sign up for to check for map updates. Then you will receive alerts of any map updates when the content is published," he added. "This is important with the Avenza app, as it uses content downloaded to the device to work offline."