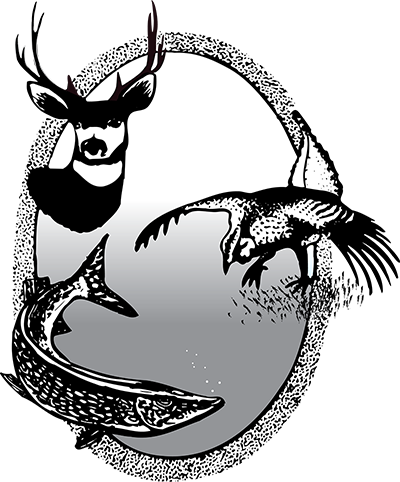 Private Land Access for Hunting - FAQ
NOTE: The rules for hunting PLOTS lands differ in many respects from those for hunting other private land. Please see the PLOTS Guide if you will be hunting on PLOTS land.
Can I hunt road rights-of-way?
Do not hunt on road rights-of-way unless you are certain they are open to public use. Most road rights-of-way are under control of the adjacent landowner and are closed to hunting when the adjacent land is posted closed to hunting.
Can I hunt on a section line if it is posted on both sides?
No. If the land is posted on both sides, the section line is closed to hunting, but is still open for travel.
Can I retrieve wounded game from posted land?
If the game was shot on land where you had a legal right to be and it ran on posted land, you may retrieve it. However, you may not take a firearm or bow with you. The department suggests contacting the landowner as a courtesy prior to entering.
What if the landowner says I cannot retrieve game from posted land that was shot on land where I had a right to be?
Contact a game warden.
Can I drive off a trail on private land to retrieve a deer?
Unless prohibited by a landowner or operator, you may drive off-trail on private land once a deer has been killed and properly tagged. You must proceed to the carcass by the shortest accessible route, and return to the road or trail by the same route. However, off-trail driving is prohibited in all circumstances on state wildlife management areas, Bureau of Land Management lands, national wildlife refuges, national grasslands, federal waterfowl production areas and state school land.
What are the penalties for hunting on posted land or electronically posted land?
The penalty is a class B misdemeanor for the first offense and a class A misdemeanor for a subsequent offense within a two-year period.
Can landowners turn off lands posted electronically after the electronic posting deadline?
Yes. Lands may not be added but may be turned off after the deadline. The print material will not reflect these changes.
Will printed paper maps have a point of contact?
No. Contact information is only available in the online mapping applications.
What tools are available to identify electronically posted lands?
There are multiple map applications available on the Department's website and digital PDF documents that can be saved to a device or printed to be used in the field. The map applications can be accessed by a computer and others are available as a mobile app for a smart phone. These applications offer features to identify a point of contact, work offline or without cellular service.
I don't have a computer or smartphone. How can I find lands posted electronically?
The Game and Fish Department offers printable maps that display public lands, PLOTS and electronically posted lands. Any library or business that offers print services may serve as a option for paper maps to be used in the field similar to Department PLOTS guide publications.
How do I find the individual that posted the land electronically to request permission?
There are two map applications available. 1) The PLOTS Guide viewer will show electronically posted lands in dark orange crosshatch. Using the identify tool or right clicking on the parcel will display the individual who posted the land. 2) Clicking on the parcel in the ArcGIS application will display a window with the posting and contact information.
What are the options to determine posting in areas without cellular access?
There is an application available to upload the statewide PLOTS Guide map. This mobile application does not require cellular service and can work offline. Once uploaded, this application offers the ability to view your location and among lands posted electronically. Additionally, this maps displays public lands and PLOTS tracts. Another option is to use the digital PDF documents or printable maps.
Is there a cost to use these map applications offered on the website?
No, these applications are free of charge. The Avenza offline map product offers 3 free concurrent map uploads. For more information on the use of the Avenza App, visit the mobile maps section on the Departments website.
Can I hunt near an occupied building?
Hunting near an occupied building without permission is unlawful. No person may hunt or pursue game upon the premises of another, within 440 yards [402.34 meters] of any occupied building, without consent of the person occupying such building.
Note: Through their agreement with the Department, landowners enrolled in PLOTS have given permission to hunt within 440 yards of dwellings
Can I hunt unharvested crops?
It is unlawful to hunt or pursue game in unharvested cereal or oilseed crops without permission of the owner or tenant. Cereal crops include alfalfa, clover, and other grasses grown for seed. Oilseed crops include sunflower, safflower, rapeseed or canola, crambe, soybeans, and flax.
Can I leave a fence gate open?
Century code states, "A person who opens a gate or bars in a fence enclosing farm premises may not leave such gate or bars open unless the person is in lawful possession of the premises. If a person violates this section while hunting, that person is guilty of a class B misdemeanor, and that person's hunting license must be forfeited for the remainder of the then current hunting season."