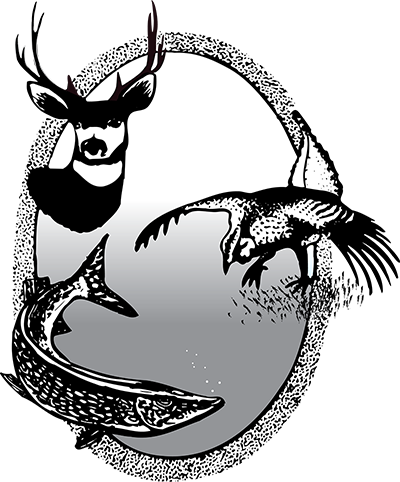 A Farm and Ranch Guide to Developing and Maintaining Wildlife Habitat on the Northern Great Plains
Introduction
Providing habitat is the single most important component of managing wildlife populations. On the Northern Great Plains, grasslands are critical to most wildlife during early stages of their life. Most of the land found throughout the Northern Great Plains is privately owned and much of that private land has been converted into agricultural cropland with more grasslands being converted every day. A wide variety of wildlife habitat information has been published, but little is directed specifically to the Northern Great Plains. Understanding this, we produced this introductory guide for farmers, ranchers and landowners wishing to enhance their property for wildlife.
Much of the information presented in this guide is based upon wildlife research conducted in North Dakota, South Dakota, Minnesota and Montana. We focused on white-tailed deer, mallards, pheasants and wild turkeys. There are some aspects of habitat management that are universal for all species (inside-out cutting of hay in a field), while others are species specific (tree plantings benefit deer and turkeys but not ducks). Additionally, the relative importance of species-specific needs may vary across the region; habitat needs of white-tailed deer in southern Minnesota may not be the same as white-tailed deer in northeastern Montana. We discuss habitat management tactics that are conducted during critical periods in the annual life cycle of these animals, such as during fawning and nesting seasons, while also providing information about habitat needs throughout the year.
Remember that habitat management takes time and needs to be maintained. The larger the area managed for wildlife the greater the benefits. By working with your neighbors to ensure that you provide what is lacking on their property, and vice versa, will often help lower costs of habitat improvement projects.
Habitat inventories should include soil types. Soil surveys are available on the U.S. Department of Agriculture's Natural Resources Conservation Service website at websoilsurvey.nrcs.usda.gov/app. Knowing soils is an important step in the inventory process. For example, soil limitations could mean that developing woody habitat is not an option. Or, soil limitations could determine future crops and conservation practices necessary to control erosion and retain soil quality.
By working with your local extension agents and biologist, it's possible to retain or create valuable wildlife habitat without sacrificing productivity.
---
---
Acknowledgments
A Farm and Ranch Guide to Developing and Maintaining Wildlife Habitat on the Northern Great Plains.
This habitat guide drew upon numerous state and federal agencies, universities and nonprofit organizations that provided source material. We also thank the many photographers that allowed us to use their photos.
Authorship of sections is as follows:
Introduction (William Jensen, North Dakota Game and Fish Department [NDGF])
Habitat management practices for the Northern Great Plains. (William Jensen, [NDGF])
Habitat needs of white-tailed deer. (Eric Michel [Minnesota DNR], Jonathan Jenks [South Dakota State University], and William Jensen, [NDGF])
Habitat needs of mallards. (Michael Szymanski and Andrew Dinges [NDGF])
Habitat needs of pheasants. (Jesse Kolar and Rodney Gross [NDGF])
Habitat needs of wild turkeys. (Rodney Gross and Jesse Kolar [NDGF])

Editor (Ron Wilson [NDGF])