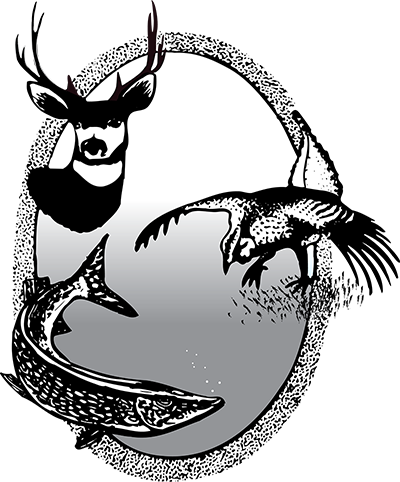 Purchasing or Printing a License
Hunting and fishing licenses can be purchased using the steps below. Licenses for some species (deer, moose, elk, pronghorn, bighorn sheep, tundra swan, wild turkey) are allocated via lottery.
NOTES:
During the purchase/application process, do not use your browser's back button to navigate to previous pages. Always use the buttons provided within the webpage itself.
You must have JavaScript enabled in your browser in order to use the online services system.
Steps to Purchase or Print a License
(Click on images to enlarge.)
Buy and Apply Page Links

(Card 1)
Select Licensee(s)

(Card 3)
---
You can purchase a license for yourself or for family and friends on this page. If you wish to purchase for a family member or friend, you must have all necessary profile information for that person. Once you have purchased a license for another person, that person will be listed automatically on this page. This allows you to purchase for that person in the future without needing to reenter all their information.
License Selection

(Card 5)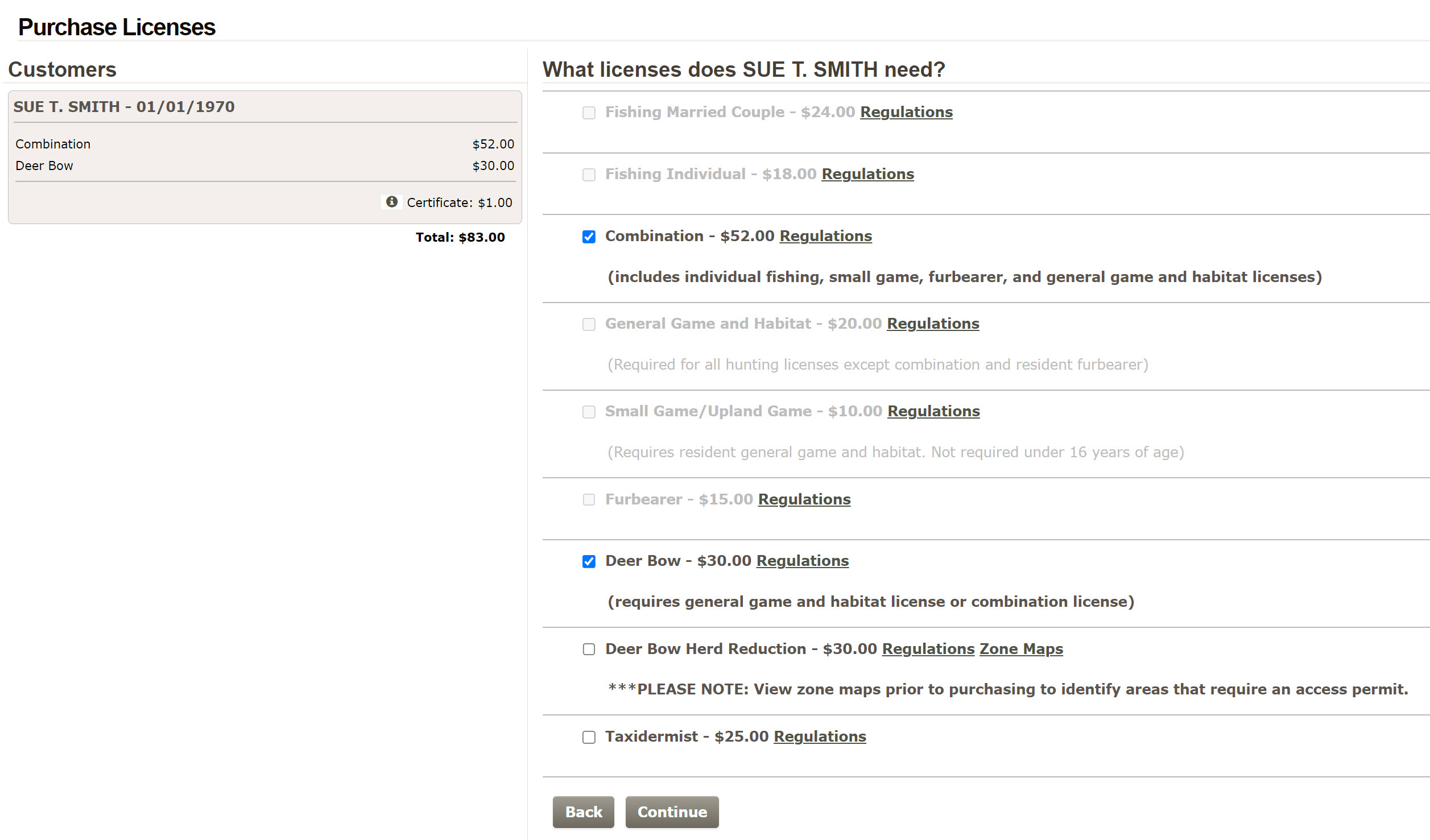 ---
On the license selection page you will be given a list of licenses for which you are eligible. On the left side of the page you will see a running total for the licenses you select. In some cases, selecting a license may cause other licenses selections to become unavailable. For instance, if you select a combination license, the fishing licenses will become unavailable, because the combination license includes fishing.
Download or Print License

(Card 9)
If you still have questions about or problems purchasing or printing a license after reviewing this tutorial, please contact the Department at 701-328-6300 or ndgf@nd.gov.