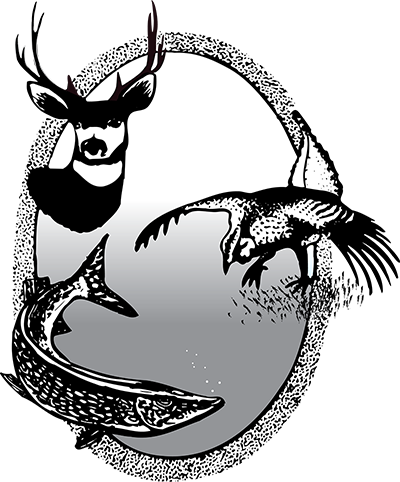 Plants | Fish | Mollusks | Invertebrates | Pathogens
The North Dakota Game and Fish Department, with input from members of the Aquatic Invasive Species Committee, has created a listing of North Dakota aquatic nuisance species. The official list includes biota considered a threat to the state's waters; these ANS have caused known irreversible ecologic and/or economic consequences elsewhere.
Negative impacts ANS may have on native North Dakota biota are likely given the following:
North Dakota's climate and habitats appear favorable to the ANS,
the ANS has the potential to establish a viable population in North Dakota waters,
the ANS is likely to spread within North Dakota waters if a pioneering population becomes established, and
there are one or more existing populations of the ANS close to North Dakota and/or in a few instances, the ANS already occurs in the state.
The ANS list for North Dakota is inclusive to any hybrids or varieties of the species listed below.
The North Dakota ANS list will be reviewed annually and adjustments will be made as deemed necessary. Revisions may include the addition of federally prohibited species, the deletion of species which are no longer considered threats to North Dakota's aquatic environments, or the addition of species which have become a greater concern regarding the potential to establish and become detrimental in North Dakota's waters.
North Dakota ANS are classified for permitting purposes. The permitting system is based on the need to control movement into or within North Dakota and allows for traditional use of select aquatic species. See ANS Classification System and Associated Permitting for details of the permitting system.
* Denotes a species that has been documented in North Dakota within the past five years and thought to still be present.
** Denotes a species last documented in North Dakota more than five years ago and no longer thought to be present
Plants
Fish
Mollusks
(e.g. mussels, clams, snails)
Invertebrates
(i.e. crayfish and zooplankton)
Pathogens
(i.e. viruses, bacteria, parasites)